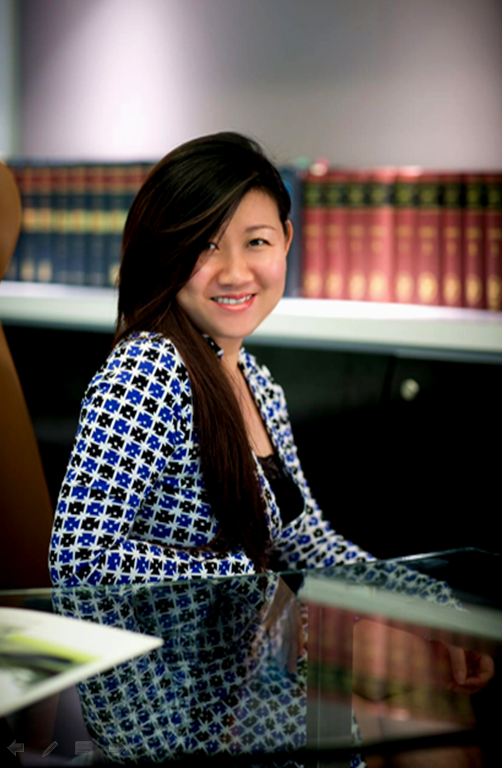 With so many projects in Melaka which have not quite made it yet, could Sheng Tai International's The Sail Melaka development succeed?
What is the underlying confidence for its chairman and founder Datuk Leong Sir Ley in pursuing this and what is the secret to sustaining Sheng Tai's cash flow in times like this?
Here is an excerpt of EdgeProp.my's interview with Leong (edited for clarity).
Read also
Sheng Tai International engaging property buyers the unconventional way

EdgeProp: How has the pandemic changed the way your team works?
Leong: We used to spend most of our time out of Malaysia in Hong Kong, Japan, Beijing and Shanghai where our overseas branches are, but of course, due to the pandemic, we are all at home [in Malaysia] now.
During this time, we zoom into promoting awareness about us (Sheng Tai) since we have more time now [here in Malaysia].
The overseas branches we have set up before the pandemic are still running and they are running independently at the moment.
My team and I used to work from our overseas offices every month, but with this pandemic, it shows that they can actually operate without me (chuckles). That is one good thing that has come out of the pandemic.
EdgeProp: How do you reach out to your market?
Leong: When the countries' borders are closed, communication with our investors and buyers is key. We need to keep our investors in the loop on what is happening here via social media platforms. It is not just about the Covid-19 cases or all the ongoing negative news.
We want to educate our buyers and investors that Malaysia still has a lot of potential and there are still many good things to look forward to here. And this information must be shared in real time so that we are all on the same page.
For instance, we have international brands such as IWG, Memorigin and FashionTV which have agreed to come into The Sail Melaka project even when the pandemic hit.
Hence, it is important for us to share with our investors news like this, so that they are aware that Malaysia is still moving on despite the current circumstances we are in.
We are also working with more than 30 local fashion designers and models at our MetraSquare commercial development, where we have a fashion gallery which showcases their products.
We are venturing into agriculture farming and getting investors to invest in durian farms, etc. We need to educate our investors on the durian fruit because it is a very strange fruit to them, and that is the fun part. The show still goes on.
EdgeProp: When did you begin your digital journey?
Leong: Even before the pandemic hit us, we were already very active on social media. We have our own creative team but we were not so strong at that time because we didn't focus 100% on it.
The creative team is very important when we work online, especially when the pandemic happens.
EdgeProp: You venture into a lot of different fields, from property development, to property tourism, agriculture farming, glove manufacturing, fashion, lifestyle and the list goes on. What is your core business?
Leong: Our main focus is still on the sale of our property development, but if you sell a property by just mere selling, it is a very dry process. We need to create value for the property that we are selling.
Our property situated in Melaka has a lot of stories to tell in terms of culture, food, tradition and much more.
Before you sell a property, you need to let your buyers understand the place first. It is not just about the property and price, it also hinges on factors such as lifestyle, the historical significance, etc.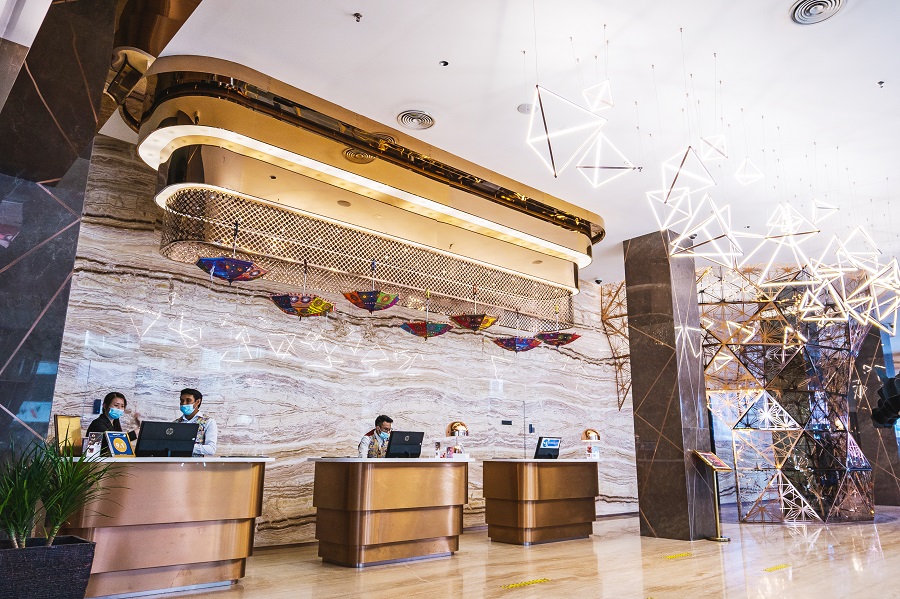 Yes, the value goes up or down, but what are the factors driving them? This is how we join the dots.
Bringing Melaka's story to life
EdgeProp: This is not the first big project planned in Melaka. Why do you think Sheng Tai will be successful?
Leong: If you look at Melaka Gateway for instance, investors were pouring in, but the one who didn't make it was the developer itself. This means that investors still see the potential in Melaka.
The people who have not made it are us (the developers), so it is up to us to want to make it or not. It is God-given to us already, so it is up to us to decide how we want to do it. Is it going to be focused on lifestyle, culture and food?
Last Thursday (July 22), we had a press conference to unveil our Maritime Cultural Tower, part of the ongoing development of the project The Sail Melaka, with an estimated gross development value of RM1 billion, which is slated to be completed in 2026.
If there is anyone who wants to open a three Michelin-star restaurant at our sky bar, let us join hands. If you want to be a Baba Nyonya wedding planner, come and join us.
It is a very unique culture which is not the same as anywhere else in the world. We are in talks with wedding planners in China where they can actually bring in the Chinese or Hongkongers to get married here.
We have our AMES Hotel which will complement this activity as well. Of course, we get questions like – with the number of cases so high, how will this happen? I believe that with the vaccination rates speeding up, this Covid-19 pandemic will be better controlled.
EdgeProp: You are targeting to attract about RM1 billion foreign direct investments from China for this tower. How is the response so far?
Leong: We are already getting some inquiries from China.
EdgeProp: How do you sustain your cash flow in times like this?
Leong: Our overseas offices play an important role in getting the sales figures. We are bringing in about RM50 million sales each month even during times like now, from Hong Kong and Japan. This is not including China yet.
The key is to always promote the lifestyle aspect across our social media. The other day, we sent some Blackthorn durians to Hong Kong. The profit is not very high but it can be done.
We also had calls from Japan asking if we can supply stem cells. We said, "no problem, we will source them for you". Slowly, we are moving to set up a digital store since we have so many products on hand already. We are supposed to sell properties but we are also trying to make it livelier for everyone since the borders are closed.
Even for our hotels, we are looking to join hands with some big brands from Europe and the US to come up with a wellness hotel concept. So when you come here, not only do you come here to relax but we have detox systems, detox programmes, stem cell programmes and immunity cell programmes. So even for those who have completed their vaccinations and want to boost their immunity, they can do that here.
We have also opened up MetraSquare Hotel as a quarantine centre which is a source of income for us.
With our venture into glove manufacturing, we promote the gloves to our overseas branches in Japan and Hong Kong and promote Malaysia as the largest supplier of gloves in the world. If we do not take part, it is a bit of a missed opportunity.
As the pandemic comes, I am embracing it. Instead of complaining about it, we embrace it. We solve each problem step by step, and pray that we come out a winner.
EdgeProp: Have you said no to any ventures?
Leong: For me, I want to do something honestly. I want to live my life, earn honest money and not have to lose sleep over it. I don't mind hard work, as long as it is an honest way of doing things.
EdgeProp: You come across as a very positive person. Has it always been this way?
Leong: I think this career of mine has blended me into this personality. I am a very happy-going person. Of course, there are [good and] bad times, but I would say, like a glass of water, you can say it is either half filled or half empty.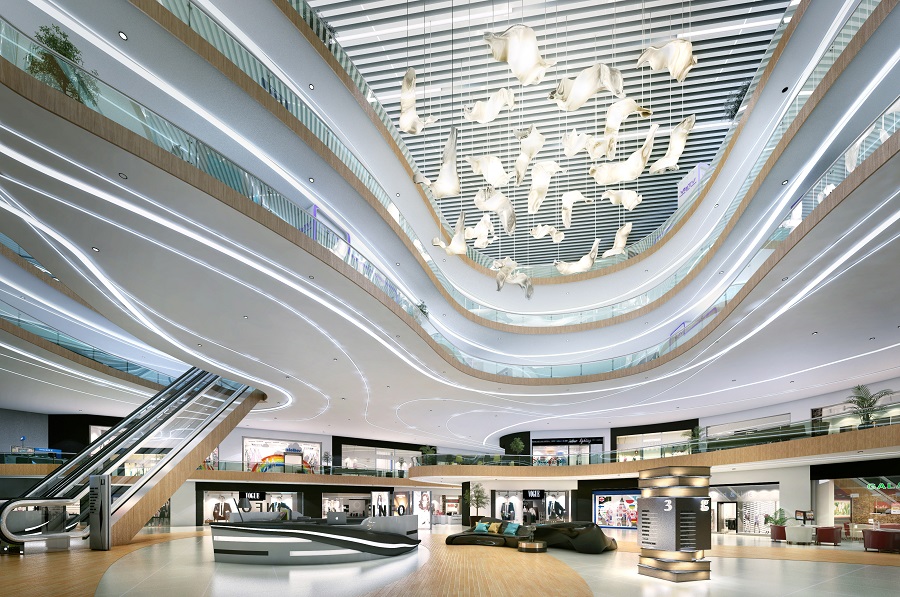 The fact is, there is no right or wrong during this pandemic, it is just how you look at it. Sustainability is important for us; a reset is needed no matter how big or small the company is.
Support from local authorities
EdgeProp: Do you face any challenges in promoting Melaka to overseas investors?
Leong: The local authorities have been very supportive; the Chief Minister and Governor attended some of our signing events to show their support.
For instance, when we signed our landmark agreement with IWG, the Yang di-Pertua Negeri Melaka Tun Seri Setia Mohd Ali Rustam was present to witness the signing ceremony.
As long as we are bringing in good things to Melaka, the local authorities will embrace us also.
EdgeProp: What is your take on property development in Malaysia?
Leong: l still want to and still can focus on property development. I think it can be done. But you have to do it in a very different way which requires more creativity, unlike the conventional way of "I'm selling this, come and buy".
The overseas investors still see a lot of potential in Malaysia. In Japan, you have earthquakes and the Covid-19 pandemic. In Malaysia, you only have the Covid-19 pandemic. In Hong Kong, everywhere is so congested, unlike here.
We are educating our investors to not only listen to the negative news. What can you do after listening to the negative news?
This pandemic is not going to last forever. The only thing was that the pandemic just suddenly showed up and no one was prepared for it. But this is just a phase, it will pass.
This story first appeared in the EdgeProp.my E-weekly on July 30, 2021. You can access back issues here.
Get the latest news @ www.EdgeProp.my
Subscribe to our Telegram channel for the latest stories and updates