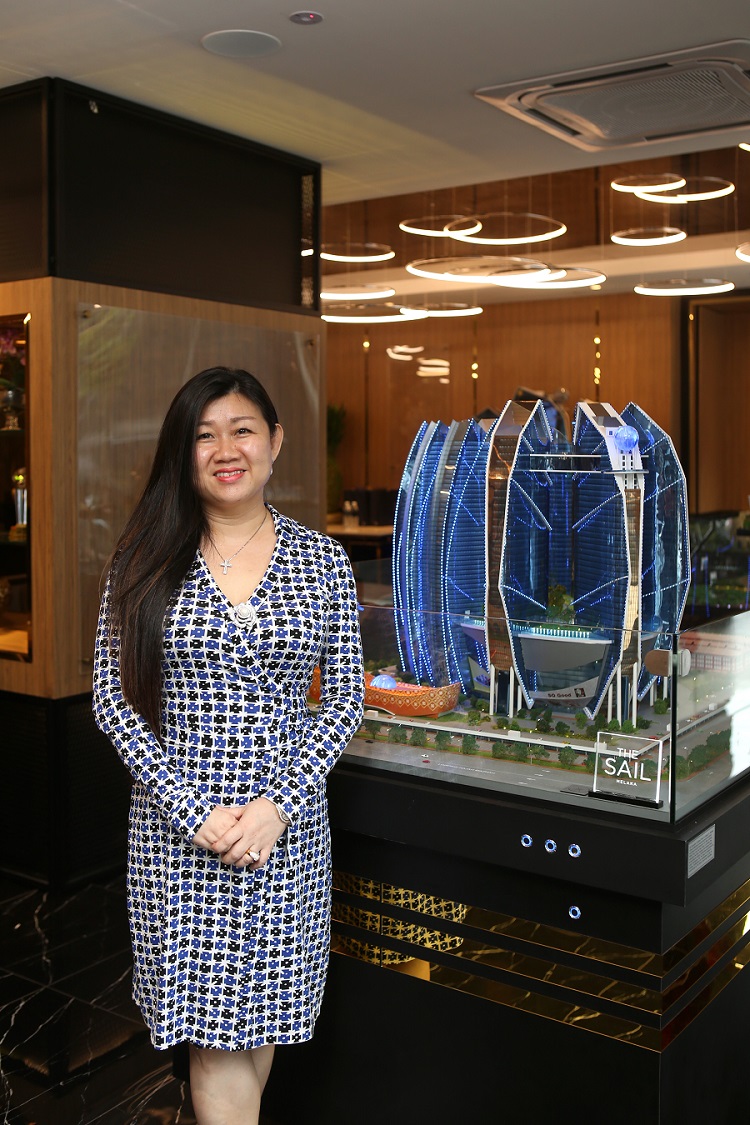 "Of course, there are [good and] bad times, but I would say, like a glass of water, you can say it is either half filled or half empty. The fact is, there is no right or wrong about this pandemic, it is just how you look at it.
"As the pandemic comes, I am embracing it. Instead of complaining about it, we embrace it. We solve each problem step by step, and pray that we come out a winner," Sheng Tai International founder and chairman Datuk Leong Sir Ley tells EdgeProp.my on a Tuesday afternoon.
Such is the optimism Leong has, despite the current challenging circumstances faced by everyone globally. The once jet-setting Leong, who manages her team on ground at Hong Kong, Beijing, Shanghai and Tokyo, is now promoting Sheng Tai on home ground and keeping its overseas investors in the loop on the progress of its projects in Melaka.
Read also
Datuk Leong Sir Ley is focusing on the positive
She believes that despite all the bad news on the pandemic and number of cases reported each day, it is just a phase that will soon pass.
Sheng Tai International, formerly known as Sheng Tai Realty Sdn Bhd, is a diversified property development, real estate, investment management and hospitality company which also focuses on property tourism.
It has been drawn into the limelight by its ongoing project dubbed The Sail Melaka, a 27.52-acre integrated development which is expected to be completed entirely by 2026/2027.
Hailing from the town of Ipoh, Leong shares that Melaka is a place she sees a lot of potential in due to its rich historical culture and story which she hopes to bring to life.
Located in the Melaka Waterfront Economic Zone (M-WEZ), The Sail Melaka will consist of nine towers designed to take the shape of one regal ship sailing smoothly by the straits. The magnificent aesthetics pay tribute to the legacy of the Straits of Melaka, which bore Admiral Zheng He's westward voyage from China to the state in the 1400s.
The entire mixed-development will also feature five-star and six-star luxury hotels, high-end condotels, business suites, a one million sq ft luxury shopping mall and a Melaka cultural square with shoplots overlooking the Straits of Melaka.
The apartment component, which is set to be launched next year, features units measuring 344 sq ft to 604 sq ft tagged from RM800,000.
Last week the group announced it will transform one of the nine towers into Malaysia's first Maritime Cultural Tower, targeted to attract about RM1 billion foreign direct investments from China.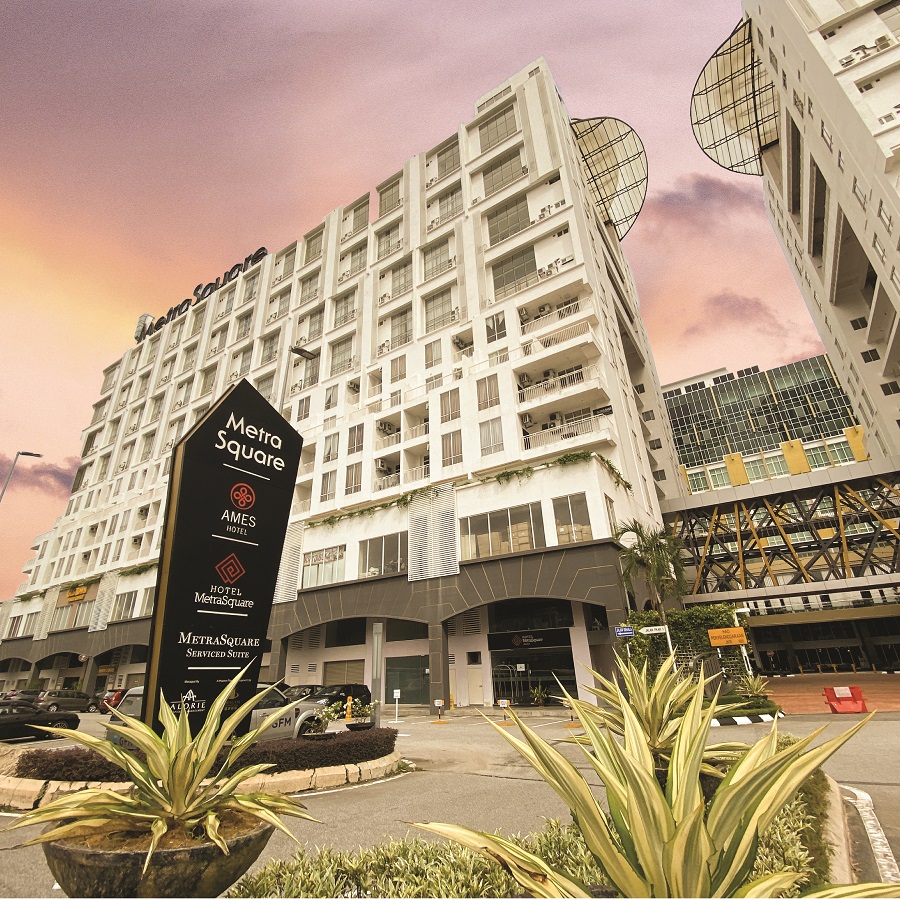 At the same time, Leong added that Phase 1 of The Sail Melaka is now 80% completed and slated to be unveiled by the end of the year or early next year. The components of Phase 1 include Sheng Tai's sale gallery, ballroom, shoplots, 360 ° experience centre and restaurants.
Another project which has already been completed by Sheng Tai is Melaka Trade Square (MetraSquare), a six-acre commercial development comprising a residential component called Metrasquare Serviced Suites, a three-star premium hotel called Hotel MetraSquare, a five-star hotel called AMES Hotel, as well as retail lots, meeting and conference facilities and F&B, plus an upcoming Melaka historical gallery and art social space.
An upcoming project set to be completed by the end of this year in Melaka is its Regalia Beachfront Residence, a 6.1-acre resort apartment and hotel with a gross development value of RM288 million.
Earlier this year, Sheng Tai also inked an agreement with global workspace provider International Workplace Group plc (IWG) with brands including Regus and Spaces. With the agreement, Sheng Tai said it has become IWG's first partner since the latter opened up franchise opportunities in 2019 in the country.
It had invested about RM8 million to begin this partnership with three centres in the company's commercial properties in Melaka.
The first centre, which will be developed under Regus, will open in MetraSquare by the end of 2Q2021, while the second centre, under Spaces, will open at The Sail Melaka in 2025.
In May this year, Sheng Tai also signed a landmark Memorandum of Agreement (MOA) with KenTeam International Sdn Bhd (KenTeam), a latex and nitrile gloves manufacturer in Malaysia, that is aimed at setting up The Sail Melaka as an international financial centre and possibly a duty-free hub.
The first part of the MOA includes Sheng Tai International and KenTeam collaborating to open a Premium Outlet at The Sail Melaka as well as to apply for a duty-free status for The Sail Melaka Phase 2 (cultural square) as well as Phase 3 (the one million sq ft shopping mall).
The second part of the MOA consists of KenTeam partnering with Sheng Tai to market three towers of The Sail Melaka to their own investors and clientele. Measuring a total of 1.2 million sq ft, the three 61-storey towers will be transformed into an International Financial Centre, a Wellness Hub and an Information Technology Hub.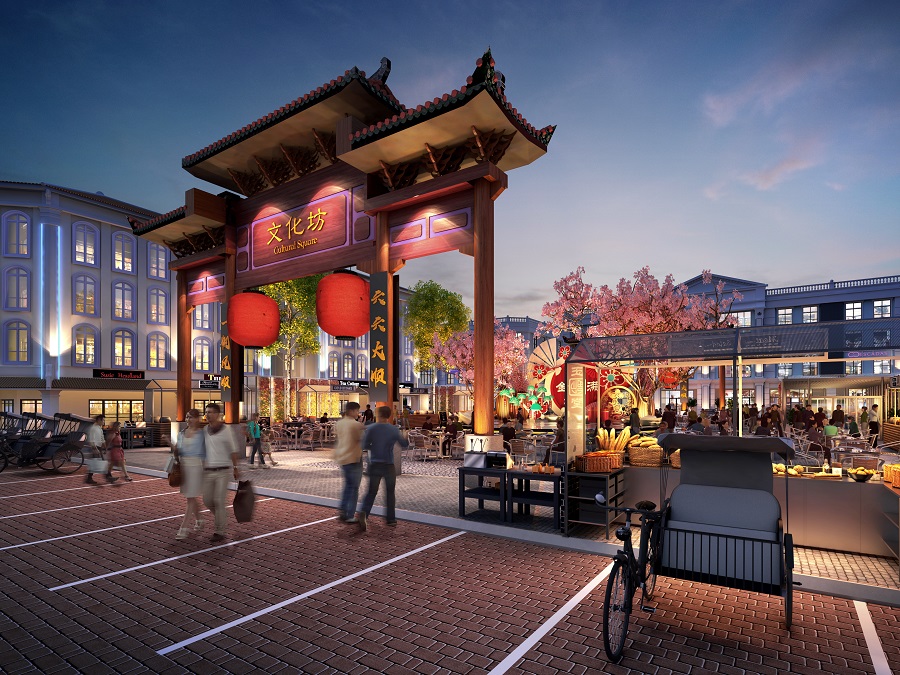 Plans are also in the works to join hands with some big brands from Europe and the US to come up with a wellness hotel concept to be operated under its Ames Hotel.
Not slowing down, Sheng Tai is raking in some RM40 million sales monthly from Hong Kong alone during the pre-pandemic times and has expanded to three offices during the pandemic.
Offices have also been set up in Shanghai (Sept 2019), Tokyo (May 2020) and Beijing (Oct 2020), enabling a sustainable cash flow generation although 95% of its sales now are closed without physical viewing. The staff strength of the group stands at 600 people.
A 'livelier' marketing strategy
Not one to throw in the towel easily and a believer of innovation, Leong does not just sell properties for the sake of selling them. While previously it could rely on property tourism as a source of income, the way it does things have to change now.
She constantly looks for opportunities in different sectors of the market and integrates them to make the selling process "livelier". The developer believes that the "how" of creating value must take centre stage when you sell a property, which is what makes Sheng Tai different.
Leong has ventured into many different business segments, from property tourism to fashion, with the latest in the list being glove manufacturing. In June, Sheng Tai inked a MOA with KenTeam to offtake 110 production lines from the latter's glove hub.
"We promote the gloves to our overseas branches in Japan and Hong Kong and promote Malaysia as the largest supplier of gloves in the world. If we do not take part, it is a bit of a missed opportunity. Furthermore, our property in Melaka has a lot of stories to tell in terms of culture, food, tradition and much more.
"Before you sell a property, you need to let your buyers understand the place first. It is not just about the property and price, it also hinges on factors such as lifestyle, the historical significance, etc. Yes, the value goes up or down, but what are the factors driving them? This is how we join the dots," Leong elaborates.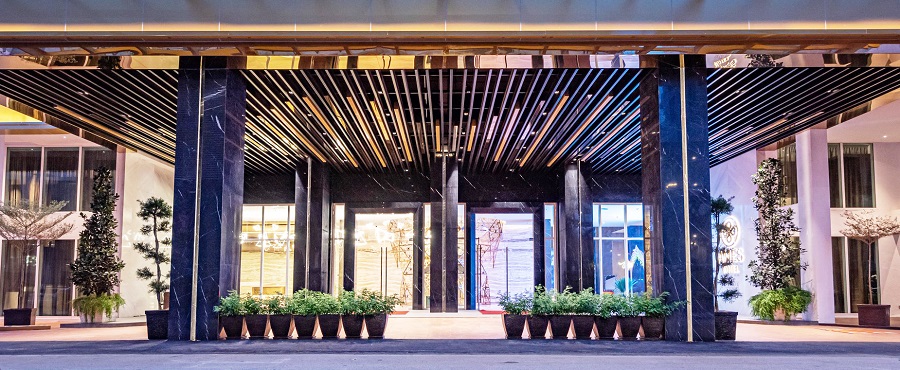 "The key is to always promote the lifestyle aspect across our social media. The other day, we sold some Blackthorn durians to Hong Kong. Although the profit is not very high, it can be done. We also had calls from our Japan office asking if we can supply stem cells. We said, 'no problem, we will source them for you'.
"Slowly, we are moving to set up a digital store since we have so many products on hand already. We are supposed to sell properties but we are also trying to make it livelier for everyone since the borders are closed," Leong explains, stressing that her focus is still on property development.
"But you have to do it in a very different way which requires more creativity. The overseas investors still see a lot of potential in Malaysia. In Japan, you have earthquakes and the Covid-19 pandemic. In Malaysia, you only have the Covid-19 pandemic. In Hong Kong, everywhere is so congested, unlike here.
"We are educating our investors to not only listen to the negative news. What can you do after listening to the negative news? This pandemic is not going to last forever. The only thing was that the pandemic just suddenly showed up and no one was prepared for it. But this is just a phase, it will pass," she reiterates.
Leong highlights that the international travel restrictions have accelerated Sheng Tai's digital transformation.
"When the countries' borders are closed, communication with our investors and buyers is key. We need to keep our investors in the loop on what is happening here via social media platforms in real time. Even before the pandemic hit us, we have already been very active on social media," says Leong.
This story first appeared in the EdgeProp.my E-weekly on July 30, 2021. You can access back issues here.
Get the latest news @ www.EdgeProp.my
Subscribe to our Telegram channel for the latest stories and updates