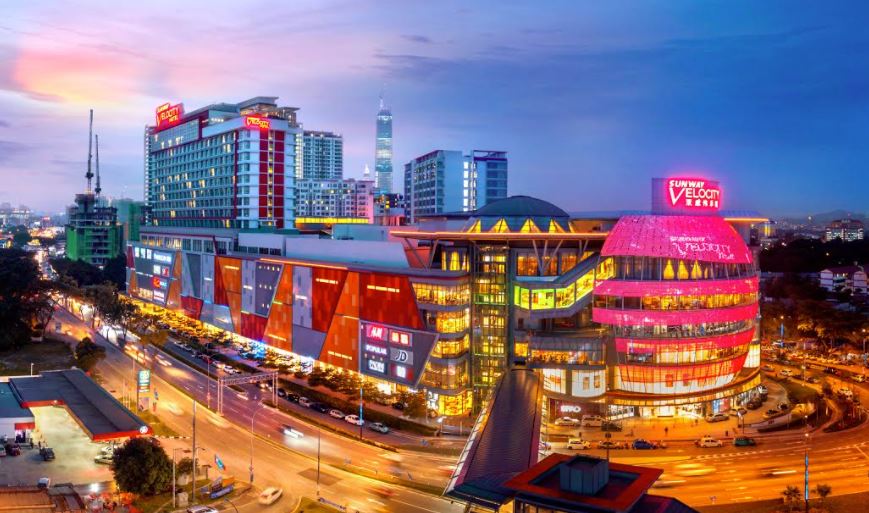 KUALA LUMPUR (Aug 2): Sunway Malls announced today that it is facilitating up to RM200 million in working capital to assist its retailers through financing facilities provided by RHB Banking Group and Credit Guarantee Corporation Malaysia Bhd (CGC).
The financing facilities — the Sunway Malls SME Retailers Relief Financing Programme — will be made available to the mall group's retailers across seven malls, it added in a statement.
Under this scheme, Sunway Malls said qualified retailers under Sunway Malls can apply for RHB financing facilities of up to RM500,000 with a loan tenure of seven years, where up to 80% of the principal financing amount is guaranteed by CGC.
The programme will also incorporate an option for an overdraft facility of up to 30% of the financing limit with one of the lowest interest rates in the market, it added.
"Through these financing facilities that are provided by RHB and guaranteed by CGC, retailers will receive the crucial working capital needed to support their business survivability during the various states of the MCO (movement control order) imposed resulting from the prolonged Covid-19 pandemic," Sunway Malls said.
Sunway Malls noted that its retailers were trading at historical highs before the pandemic in 2019 with a healthy cash-flow level where 80% of retailers recorded healthy single-digit ageing days.
Now, the pandemic has created a cash-flow crunch with only 20% of retailers being able to keep to single-digit ageing days, it added.
Sunway Malls & Theme Park chief executive officer (CEO) HC Chan said: "After 16 months into the pandemic, most retailers would have exhausted their reserves and savings, hence fresh and timely capital injections are important and urgent. Though the landlord continues to extend rent relief assistance, there are other business costs that are still payable which only fresh working capital injections can address.
"Apart from availability, speed is also critical. Subject to fulfilment of pre-requisite criteria, applications will be fast-tracked with approvals being granted within five to seven working days," added Chan.
RHB Banking Group managing director of group community banking Jeffrey Ng said: "Many SMEs (small and medium enterprises) are currently facing cash-flow difficulties resulting from the prolonged Covid-19 pandemic. Hence, this initiative forms part of RHB's ongoing efforts to deliver timely and easily accessible financial assistance to its customers. Through this programme, Sunway Malls is able to draw upon specially designed financing packages offered by RHB to quickly channel new financing facilities with preferential terms to their retailers, who further benefit from the guarantees provided by CGC."
CGC president and CEO Datuk Mohd Zamree Mohd Ishak, meanwhile, said: "From the time since the Covid-19 pandemic hit our nation in March 2020, CGC has launched several guarantee and direct financing schemes, totalling RM10 billion to assist MSMEs (microenterprises and SMEs) to sustain their businesses. Today, in partnership with RHB Bank and Sunway Malls, CGC is pleased to launch another guarantee scheme, specifically aimed at assisting retailers operating in the seven malls owned by Sunway to revive and recover their businesses. This forward-thinking initiative will certainly provide a positive impact to the retailers and enable them to bounce back."
Get the latest news @ www.EdgeProp.my
Subscribe to our Telegram channel for the latest stories and updates