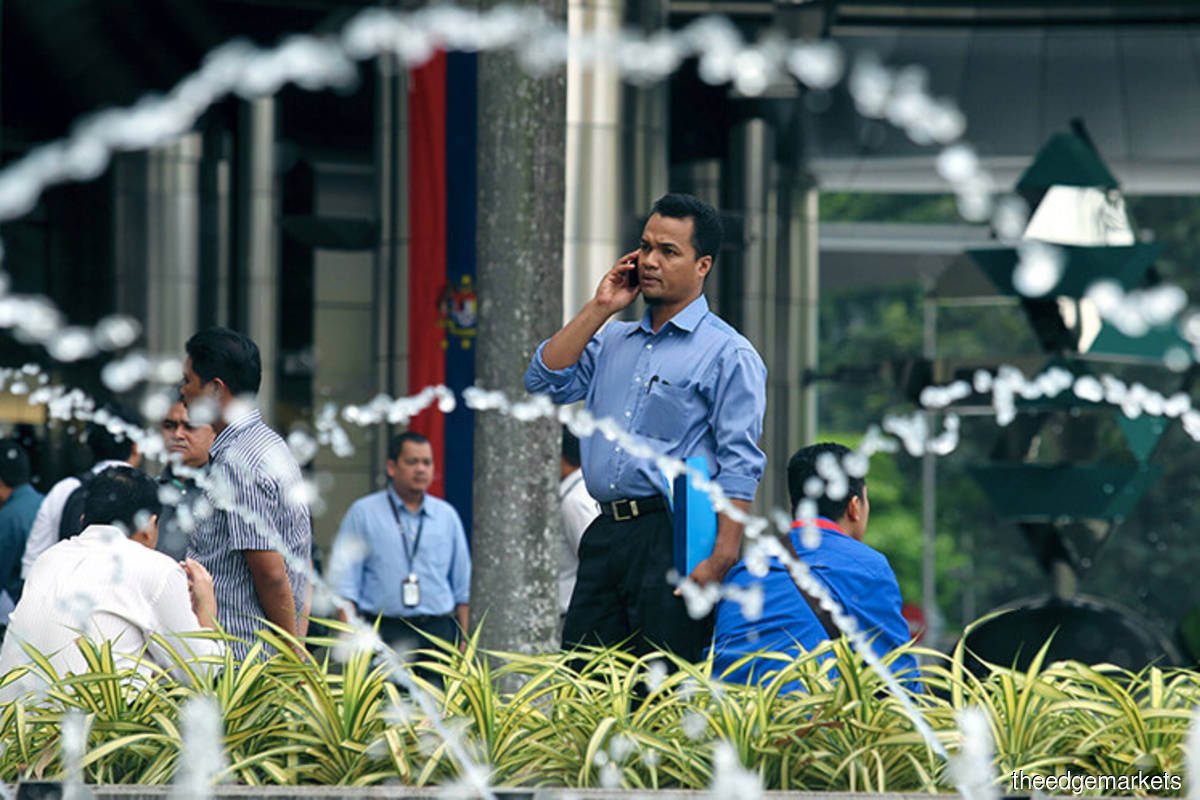 KUALA LUMPUR (Aug 12): The Government's Perkukuh Pelaburan Rakyat (Perkukuh) initiative to reform Government-Linked Investment Companies (GLICs) has been hailed by leading GLICs such as the Employees Provident Fund (EPF), Permodalan Nasional Bhd (PNB), Kumpulan Wang Persaraan (Diperbadankan) (KWAP) and Khazanah Nasional Bhd.
In a statement today, the EPF said it fully supports the initiative to introduce the Green Investing Opt-in Funds that will empower members to make investment choices that are reflective of their personal values and causes.
"This medium to long-term initiative will also contribute positively to the EPF's sustainability commitments as well as the national socioeconomic goal to spur the green economy and promote positive societal impact," it said.
"The EPF also acknowledges the enhancements outlined in Perkukuh for institutional investors, so all Malaysians will stand to benefit from the strengthened risk-return performance," EPF added.
PNB group chairman Tun Arifin Zakaria concurred on this point, saying PNB will be devoting substantial resources on environmental, social and governance (ESG) to transition its investment portfolio towards sustainable business models and practices.
"In our view, long-term sustainable returns can only come from sustainable practices.
"Insya-Allah (God-willing), the synergistic collaboration of all GLICs would bring about a positive impact on the capital market and our economy. We at PNB remain committed to continue delivering on our mandate to enhance the wealth of the Bumiputera community and all Malaysians, by ensuring our investments generate sustainable returns that will ultimately benefit the entire nation," he said in a statement.
Meanwhile, KWAP pointed out that Perkukuh's distinction of GLICs into institutional investors and sovereign wealth funds (SWF) provides greater clarity on the different roles and functions performed by each GLICs, which will ensure SWFs have a sharpened focus on their mandate to drive catalytic investments in new growth sectors with a reinforced governance framework.
"KWAP was set up as part of a long-term solution for the nation's pension ecosystem needs. We are pleased to be part of the Perkukuh initiative, which will strengthen our role and accelerate our ability to provide optimum returns that are at the same time sustainable, as we build a more robust pension fund structure through our ongoing public pension reform programme," its chief executive officer Nik Amlizan Mohamed said.
"With the new and refined mandate in place, we are optimistic that it dovetails into our core aspirations of resilience, sustainability and governance. Perkukuh will spur job creation, business opportunities and catalytic investing especially in high potential growth sectors. Equally important, KWAP's involvement in these sectors and investments will also support and safeguard national interest with a view to multiplying the nation's wealth," she added.
Khazanah, on the other hand, acknowledged that it was among the contributors to the formulation of the Perkukuh initiative, which it said saw extensive consultation by the Government with multiple stakeholders in developing the various recommendations to ensure the Malaysian economy comes out stronger and better from the Covid-19 pandemic.
In line with Perkukuh, Khazanah said it will build upon and strengthen its role as the country's SWF, which is to invest to deliver sustainable value for Malaysians.
"We will do so by investing to achieve long-term risk adjusted returns and grow our financial assets. From this position of strength, we can undertake catalytic investments and other activities towards creating impactful economic and social benefits for Malaysia.
"With Perkukuh, Khazanah will sharpen its focus and enhance clarity of its mandate with greater accountability of its development investing through clear development-specific target outcomes and KPIs, in addition to its existing financial targets.
"The development target outcomes will be linked to forward-looking national agendas and aspirations, and will include targets such as improvements to household income, creation of high-value employment and other socioeconomic target outcomes," it said.
Furthermore, Khazanah has committed to increase its development investing over the next five years through its RM6 billion Dana Impak. This, it said, is in response to the call under Perkukuh to focus on high impact and commercially viable investments to catalyse new growth areas, build Malaysia's economic competitiveness, and increase national resilience, while driving priority socio-economic outcomes.
"Under Perkukuh, Khazanah will also further enhance its investment strategies and processes for sustainable and responsible investing, which has become an increasingly significant component of our investment approach over the years," it added.
Perkukuh was announced by Prime Minister Tan Sri Muhyiddin Yassin today to reform the mandate and roles of Malaysia's GLICs to be aligned with the national agenda and support the nation's economic recovery plan.
The reform comprises 20 key initiatives focusing on achieving a clearer mandate for each GLIC, more investments in catalytic and developmental areas, increased private sector participation and streamlining of the Government's role.
Muhyiddin shared measures to attract private investments, such as by kick-starting the development of new growth ecosystems — including through Khazanah's newly established RM6 billion Dana Impak, or Impact Fund.
Get the latest news @ www.EdgeProp.my
Subscribe to our Telegram channel for the latest stories and updates