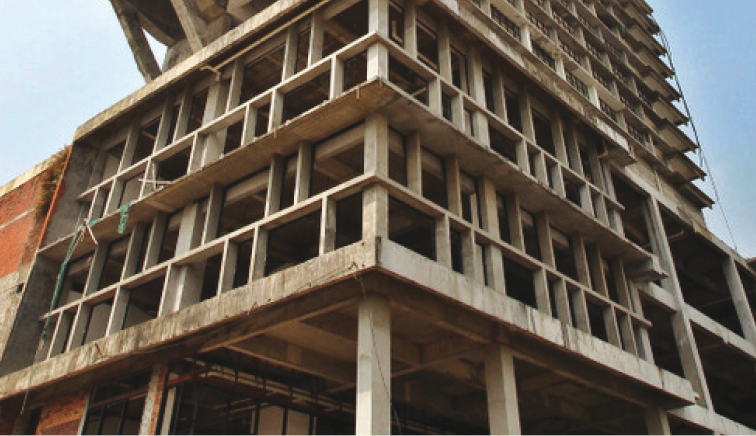 PETALING JAYA (Aug 28): There is a potential rise in abandoned projects as the Covid-19 pandemic drags on with high daily cases.
Property and legal experts told The Edge Malaysia in a report this this week that there could be potentially "millions, if not billions, of ringgit worth of projects being abandoned once the movement restrictions or bank loan moratorium is over".
"Banks can't foreclose for now until the moratorium is over. But with the prolonged lockdown, I will not be surprised if some property developers experience cash-flow hiccups next year," an abandoned project specialist who declined to be named said.
"As work progress is slow and sales low, the situation could get worse if they are unable to find an alternative source of funding or even a new investor," he said.
He explained that property developers targeting the M40 and B40 purchasers "may find it challenging to market and sell their products", owing to numerous job losses and salary cuts among the two groups.
Meanwhile, the weekly also reported that some developers "growing increasingly concerned as they have yet to obtain approval for an extension of late delivery of vacant possession (VP) due to the lockdown this year".
"Without the mandatory extensions, developers may have to pay huge liquidated ascertained damages (LAD). Some may face issues with the authorities and be left with no choice when they run out of money and funding to continue with the project," said the abandoned project specialist.
Another expert feels that there will likely be more abandoned projects involving commercial properties rather than residential homes.
Stanley Toh, valuer and real estate agent at LaurelCap Sdn Bhd "observes" that there are fewer incidences of property developers defaulting on housing projects.
He added that "abandoned projects are more likely to involve commercial assets such as SoFo (small office/flexible office), SoVo (small office/versatile office), offices and retail lots".
Commercial and construction partner at Hakem Arabi & Associates, Lawyer Ranjan N Chandran, is also anticipating "a rise in abandoned projects owing to the economic slowdown and developers being cash-strapped due to the pandemic".
He suggested a "tax waiver" to developers as one way to prevent projects from being abandoned.
Savills Malaysia deputy managing director Nabeel Hussain told the business publication that the pandemic has caused developers be very cautious with new launches, "so hopefully they won't be too stretched".
"That said, a period of severe economic turmoil such as is seen now almost always results in some level of casualties," he added.
Read the full report in this week's The Edge Malaysia
Get the latest news @ www.EdgeProp.my
Subscribe to our Telegram channel for the latest stories and updates