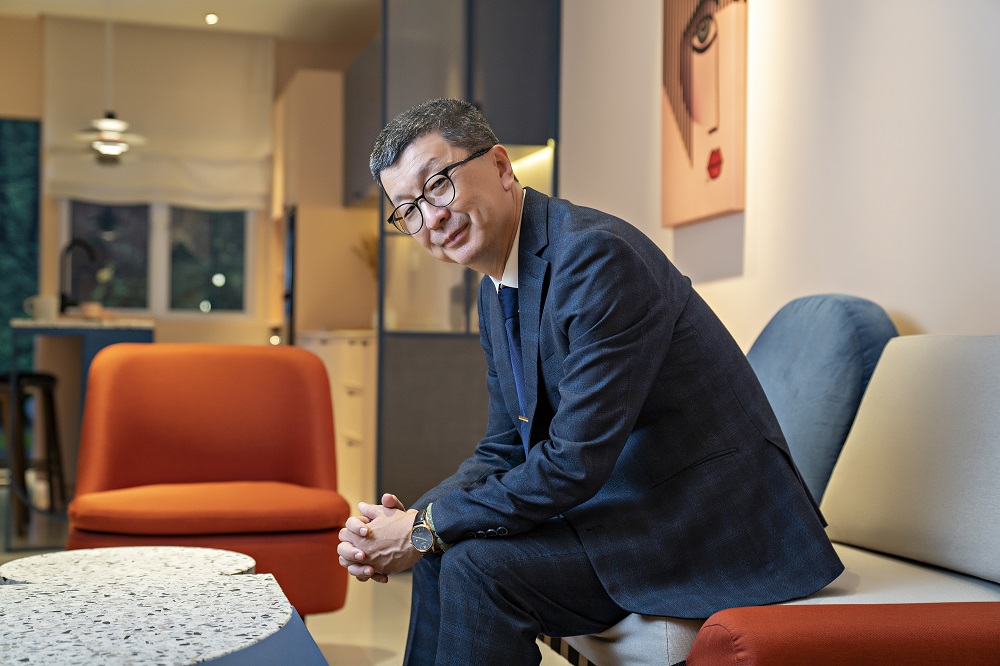 Has its sales figures been shrunken by the stop work orders due to the pandemic? Yes. But has it downsized? No.
In fact, once the whistle to restart was blown, the team was immediately up and running, and within four days of reopening, LBS Bina Group Bhd's sale galleries netted almost 100 bookings worth RM40 million to RM50 million!
What kind of reserves has kept the property developer in such good shape?
In an exclusive interview (excerpt edited for clarity) with EdgeProp.my, LBS executive chairman Tan Sri Lim Hock San shares the construction-player-turned-developer's story.
EdgeProp: LBS has done better this year compared to the last. Your comments?
Lim: LBS started to digitalise business operations a few years ago. Therefore, when the economic sectors reopened in the second half of last year, we were able to cater to the strong market demand quite fast and registered an encouraging financial performance in 4Q2020.
Read also
LBS: Planning ahead, staying ahead

We also foresaw the second wave of Covid-19 hitting Malaysia in 2021. We had our cash flow prepared and had told our suppliers and contractors to tahan (hold up) a bit together this year. We have to stand together to overcome the second wave. We were more well prepared in bracing the storm.
At the same time, we ramped up the vaccination rate for our workers and staff during this total lockdown, so that whenever the construction sites and sale galleries are allowed to reopen, we would be already on our mark and ready to go anytime.
In the first four days when sale galleries were allowed to reopen after FMCO (Full Movement Control Order), we got close to 100 bookings worth RM47 million. Last week alone (third week of September), we registered some 146 bookings.
We have set a conservative sales target of RM1.2 billion this year and by now (mid-September), we have [already] secured RM781 million. In the remaining time of this year, we are launching a total of RM1.04 billion [worth of gross development value] projects. I am quite confident that we can achieve our sales target.
With the number of [daily Covid-19 infection] cases going down subsequently, national vaccination rate increasing, more economic sectors opening up, as well as most of our staff and workers fully vaccinated and resuming work, I think the worst seems to be over for LBS.
EdgeProp: Give us an update on the 1,200-acre reclamation land project in Tanjong Bruas, Melaka.
Lim: [Signed in April 2021], we were given 18 months for project feasibility study and planning. But since we were going through the second national lockdown, there was very little we could do besides surveying and touching base with some potential partners and investors. Hopefully by this October or November, when the investors can fly into our country, we can conclude something and share with the market.
It is still early for us to apply for the extension of project feasibility study period although we have casually talked to the state government on the intention. We will see how it goes by the end of this year or early next year.
Currently, we are looking at developing the land into a free trade zone with port facility. However, it is still too premature to talk about the masterplan as nothing is concrete yet. We have proposed a 60:40 industrial and port facility development plan, but it is subject to change in the future.
Some investors from China have expressed a high interest in setting up facility in Melaka because it is a very strategic location if a port were to be built.
If this project goes smoothly, it will bring meaningful recurrent income to LBS. To increase our recurrent income is one of our long-term business strategies.
EdgeProp: As LBS is eyeing higher recurrent income, is the group still looking at unlocking the value of Zhuhai International Circuit (ZIC)?
Lim: I haven't been able to go back to Zhuhai since January last year as it is too time-consuming to [observe the required] quarantine [period]. Currently, the circuit business is on-going. We do have a few options – some parties have expressed the interest to acquire it, so it is subject to the price. Other than that, we are also open for investors to join and transform ZIC together.
If the transformation plan for ZIC is successful, it is a very good project that can provide a good recurrent income to LBS. The company is planning to diversify the income source and recurring income is a good choice.
Anyway, we are keeping the option open for ZIC.
EdgeProp: Do you see your precast plant business contributing to the group's recurrent income?
Lim: We have two precast plants now, one being the permanent plant located in Nilai (Negeri Sembilan), while the other one is a temporary onsite plant in our on-going Alam Perdana township development at Puncak Alam (Selangor).
Currently, both plants are mainly producing for LBS' projects. We did receive some order inquiries from other developers. However, we do not have the extra supply for them. We will see how the market demand goes to plan for production expansion. There are many things to be considered to take outside orders, such as the profit margin.
As LBS builds a few thousand houses every year, the high initial investment to set up the IBS (industrialised building system) plants is well worth it, because in the long term, precast can save money and time, as well as reduce building material wastage, which is good for the environment. Most importantly, it gives consistency on the quality.
EdgeProp: How does LBS provide quality yet affordably-priced homes when building materials and compliance costs are rising?
Lim: We used to hire plastering sifu (experts) with higher pay for better finishing quality, but today we have fewer traditional skilled workers. They are mostly replaced by foreign workers. Plus, the traditional way of construction takes too much time. Therefore, adopting IBS is how we build consistent-quality houses and sell them at affordable prices.
That is why we have chosen to start using IBS before it is too late even though the initial set-up cost was high, but in the long run, it will reward you in many aspects, such as less wastage of building materials, less onsite manpower needed, shorter project construction time, and hence quicker project turnovers.
In LBS, we are able to maintain our profit margin even though building cost has always been on the rise. This is because we are always on the lookout for potential landbank. As at today (Sept 23), we have a total landbank of 3,344 acres across Malaysia.
Landbank is the lifeline of a developer. You don't have to develop a plot of land immediately. Some land you may keep until the market timing is right. There are many parcels that we have bought and kept for years before developing, and due to the low land cost, we are able to make enough profit even at bad times like this. We always reserve some land for the future because property development is a long-term game.
EdgeProp: LBS has always been focusing on the Malaysia market. Any plans to expand to overseas market, maybe China, since you have been long invested in China?
Lim: Though we often receive invitations to bid for overseas projects or develop overseas, property development is not as direct as setting up a manufacturing plant when going overseas. It involves many parties and a lot of studies have to be conducted before we can make the decision. First, you need to understand the local market demand and working culture. In LBS, we do what we do best first and think about others later as we have shareholders and stake investors to answer to.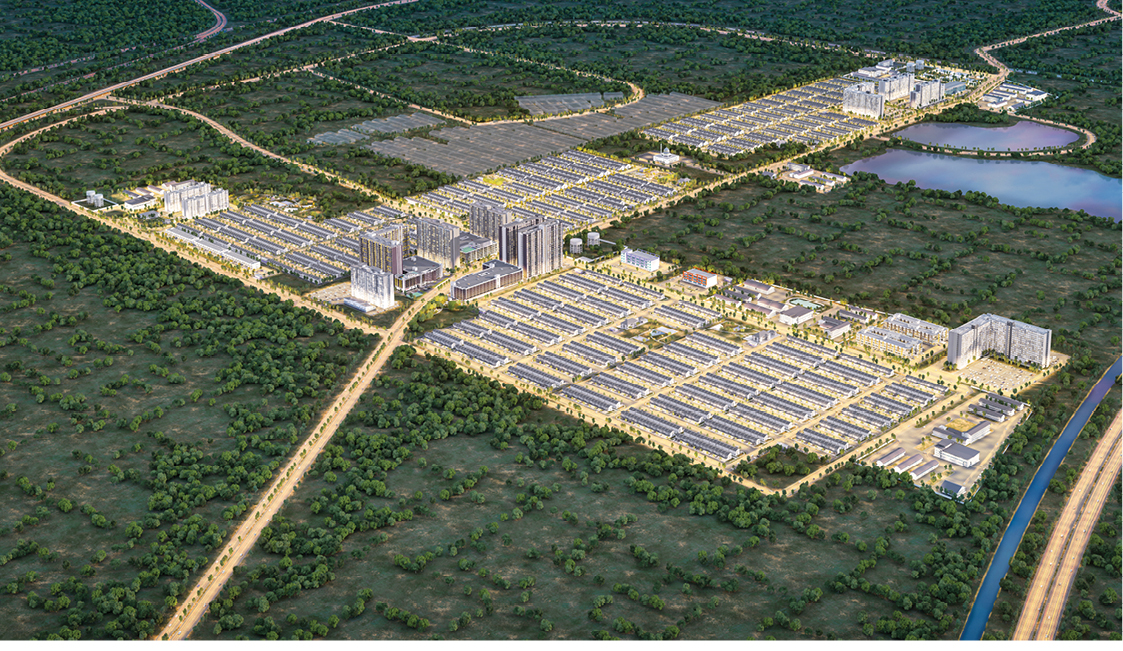 Yes, we have been to China for some time for our ZIC tourism business. Therefore, we know the difficulty in developing a project there. The country has very strict terms and conditions for foreign property developers to follow if you wish to start a project there.
Plus, I am a believer of "if you want to do one thing well, you need to invest enough time and effort first before talking about the reward". If I were to develop an overseas project, I want to stay in the country so that I can watch over the project, which I prefer not to as Malaysia is my business core.
EdgeProp: What can the market expect next from LBS?
Lim: We are going to launch more projects in the remainder of the year, with a total gross development value of RM1.04 billion. They are projects located in Cybersouth, Puncak Alam, Seri Kembangan (all in Selangor) and Bandar Putera Indah in Johor.
Besides, we are also working on a landed project in Gohtong Jaya near Genting Highlands (Pahang). The masterplan is still in the process of obtaining approval. Let us tell you more when the plan is ready. What I can share now is that it is not a luxury high-rise project. It is something different and priced at an affordable range. We don't want to earn big money, but enough money while helping more people to own their dream homes.
EdgeProp: What is your unsold inventory? How do you manage that?
Lim: As at today (Sept 2021), we have RM280 million worth of inventory. To me, it is not high and very manageable. However, we don't sit still but continue to promote them.
I want to highlight that it is normal that not all projects work well because the market trend keeps on changing. What is important is we don't abandon the project and walk away when it is not working as well as expected. I want LBS to be known as a responsible and committed developer.
It is fortunate that LBS owns a wide range of landbank, which allows us to have the option to slow down some launchings if something similar in the vicinity or the last phase is slow-selling.
If the last phase has not hit at least 80% to 90% of sale, we will not open the new phase. While continuing to clear the remaining units, we will work on others and revisit the [new] project later when the sale picks up.
By doing so, it helps to avoid repeating the same mistake in the next phase. We don't want to create more overhang properties for the country.
This story first appeared in the EdgeProp.my E-weekly on Oct 1, 2021. You can access back issues here.
Get the latest news @ www.EdgeProp.my
Subscribe to our Telegram channel for the latest stories and updates