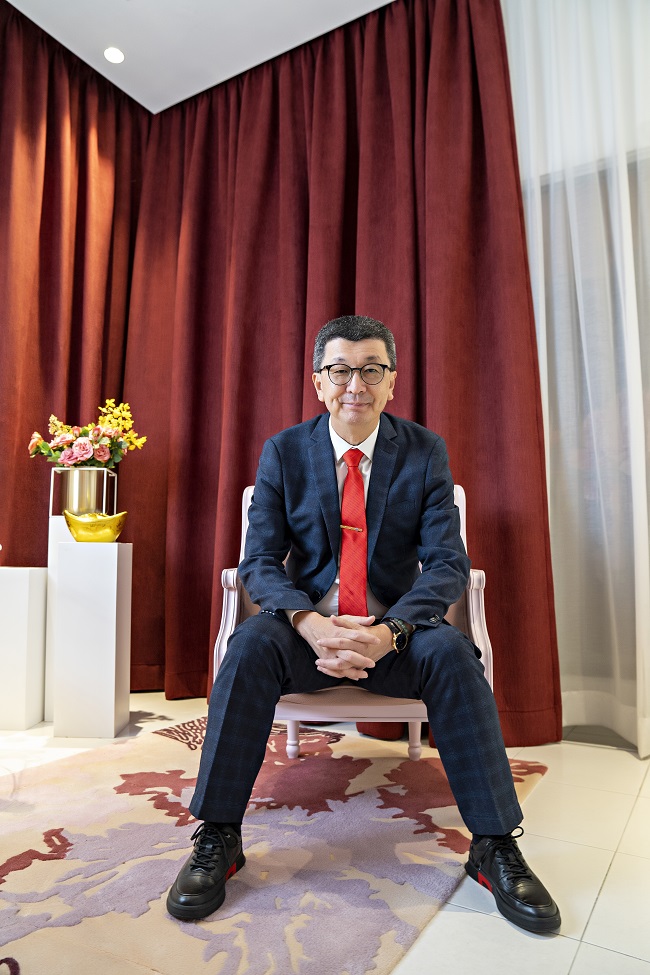 It was during an ordinary family dinner time, Tan Sri Lim Hock San recalls, when he expressed his intention to retire from the managing director position of the public-listed LBS Bina Group Bhd. The news caused the family to look at each other in surprise.
"I wanted to take life easy after a few friends of mine, some of whom were wealthy businessmen, had passed away due to Covid-19. It was a wake-up call for me, that I should make my life more meaningful instead of just pursuing more money," Lim tells EdgeProp.my.
Read also
Preparing well for the Covid storm
Having helmed the company's day-to-day operation from 2002, which according to Hock San, demanded almost all his time including evenings and weekends, Hock San felt he needed to reset his priorities.
"But my family, who are also involved in the business, thought it was not a good time for me to retire, so I repositioned myself to executive chairman and let Datuk Wira Lim Hock Guan (his brother) take the lead," the 63-year-old Hock San continued.
So on March 1, 2021, LBS appointed Hock San to succeed Datuk Seri Lim Bock Seng as the group's executive chairman. The latter was Hock San's late father, who passed away on March 28 this year.
Meanwhile, Hock Guan, 60, was appointed as the new managing director from the executive director position.
Though this has freed Hock San from having to oversee the daily business operation, as a hands-on self-made entrepreneur, he is still taking the lead in long-term business strategy planning.
"I enjoy my current easy life, I work only half the day now and spend more time in doing things that I like, such as golfing, charity work, catching up with friends and contributing more time to my association," says Hock San, who is also the president of the Federation of Hokkien Association Malaysia.
"However, due to Covid-19, I'm not able to attend more meetings and networking dinners anymore, but the bright side is, my wife is happier now because I stay home for dinner every weekend, which has rarely happened since LBS was formed," he smiles.
As a civil engineer who graduated from the University of Wales, UK in 1982, Hock San was young and ambitious then. He returned to Malaysia to help his father in the latter's construction firm.
"In the early days, I remember my father had to go to his client's office every day to ask for payment, but was only able to collect a small sum each day. It was a very difficult time in the 80s for everyone, especially for construction firms because many developers were facing cash flow problems due to the recession then – they had to prioritise other payments before paying sub-cons like us. I was thinking at that time – why don't we construct our own projects and become a developer?" Hock San recounts.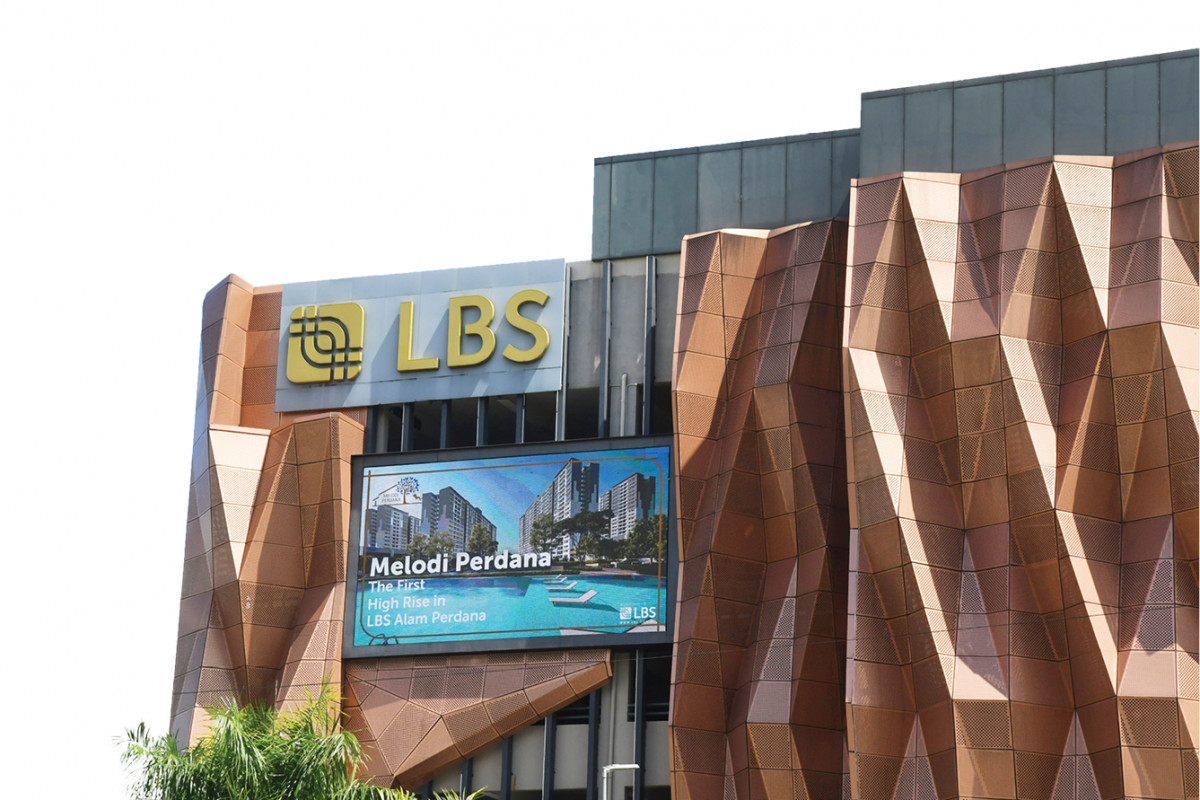 The seed planted in his mind then sprouted. Hock San, together with Bock Seng and the former's three brothers - Hock Guan, Datuk Sri Daniel Lim Hock Sing and Datuk Sri Barry Lim Hock Seong – now both LBS executive directors – set up LBS Bina Holdings Sdn Bhd in 1982.
In the next 10 years, the father-and-sons company continued to take construction orders while building up their network, gaining experience and bolstering their war chest before kick-starting their maiden project – a 200-acre industrial development located in Ipoh, Perak in 1992.
First pot of gold
The year 1992 was also when Malaysia beat the odds and regained the Thomas Cup after a 25-year void. The seven Thomas Cup badminton players then received a parcel of land each in Seri Kembangan from the Selangor state government as a reward for their hard-won victory.
Along with that historical win, LBS scored its own milestone when a few of the players agreed to sign joint-ventures with LBS.
"We were lucky because the players chose us to jointly develop the land. We completed the first few parcels very fast and they were selling like hot cakes. LBS made the first pot of gold from this opportunity. It gave us the cash to acquire more land nearby in Balakong and Serdang. It also gave us the confidence to expand our business further. It was indeed the turning point of the company. We would not be what we are today without the project," he shares.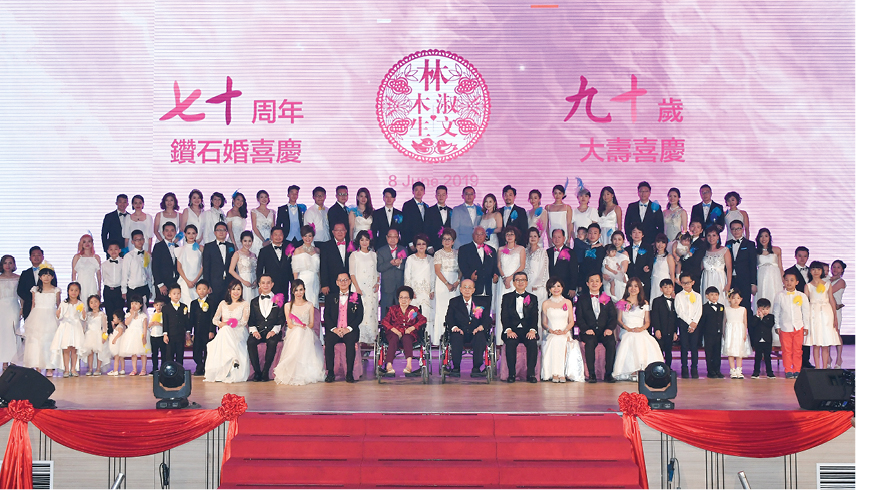 The project marked a couple of the "firsts" for LBS – the first project in the Klang Valley and the first project that secured a bank loan successfully.
"We had no banking track record for reference because we were a new set-up. Therefore, when Maybank Finance granted us the loan of RM500,000, the happiness was beyond words. We spent every penny wisely and repaid the bank on time to build our track record. From that project onwards, the journey has been smooth. The LBS story started all from there," he reminisces.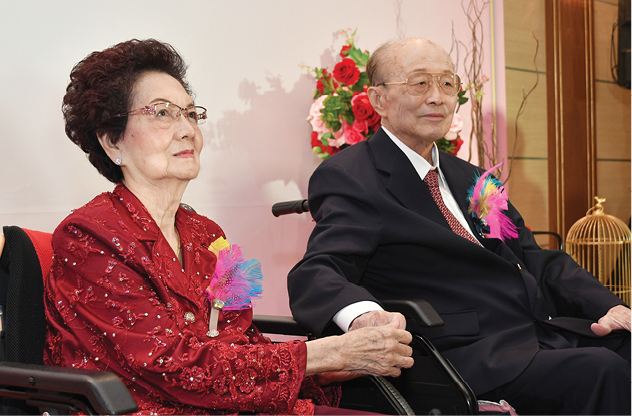 Fast forward to 29 years later to today, LBS has become a household name as one of the leading players in the country's property industry.
As at Sept 13, 2021, the company has delivered 39,760 properties with a mix of high-rise condominiums and landed properties at different price ranges nationwide. Some of the prominent Klang Valley landmarks in the portfolio are D'Island Residence in Puchong, Desiran Bayu in Puchong, LBS Alam Perdana in Puncak Alam and [email protected]Cybersouth in Dengkil and Bandar Saujana Putra in Jenjarom.
Besides property development, LBS also spread its wings to other property-related business segments such as hospitality, tourism and retail and leasing in Malaysia and China.
Evolving ahead of the new normal
Commenting on the milestones and achievements over the past 29 years, Hock San attributes them to the efforts of the team and the core business strategy – never stop evolving.
"It is never a one-person achievement. Everyone is working very hard – Datuk Wira (Hock Guan), Cynthia (Datuk Cynthia Lim, sister of Hock San), Lucas (Lucas Lim, son of Hock San) and all the top management are the backbone of the company. We never stop evolving to stay relevant," Hock San says.
To improve overall time and cost efficiency, LBS has digitalised its business operation and set up a permanent precast plant in Nilai, Negeri Sembilan, as well as a temporary onsite precast plant in its Alam Perdana township development located at Puncak Alam, Selangor.
"We digitalised the sale process by taking e-bookings and e-loan submissions to cut short the process time. We also reached out to more buyers via our social media channels. With the help of social media and technology, we are able to react faster when customers' inquiries are received," Hock San says.
The forward-thinking strategy has certainly cushioned LBS' revenue against the Covid-19's impact.
Strong comeback
In the financial year ended Dec 31, 2020 (FY2020), LBS recorded revenue of RM1.07 billion compared to RM1.32 billion in FY2019, a year-on-year (y-o-y) dip of 18.7%. Meanwhile, its net profit declined by 15.78% to RM74.59 million from RM88.57 million in FY2019. The group also recorded a lesser total sale of RM1.2 billion in FY2020 compared to RM1.6 billion in FY2019.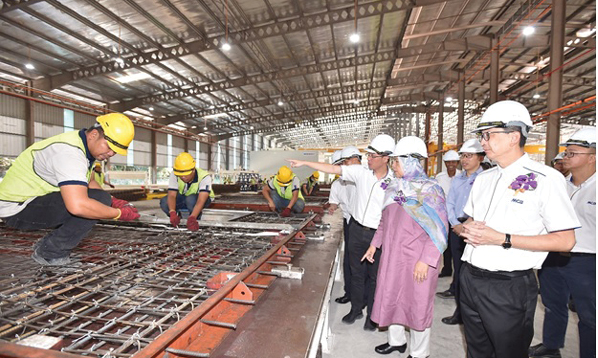 Despite the weaker financial performance in FY2020, a majority of the analysis firms continued to maintain a "buy" and "add" hold on LBS as they deemed the result fairly reasonable under the pandemic-ridden economic condition.
"The national lockdown from March 18, 2020 was a total stop for everyone. No project was done in that three-month lockdown and we were not very sure what we could do, so we did almost nothing but pray for the reopening of the economy soon," Hock San says.
Notably, despite the standstill, not a single staff member was retrenched.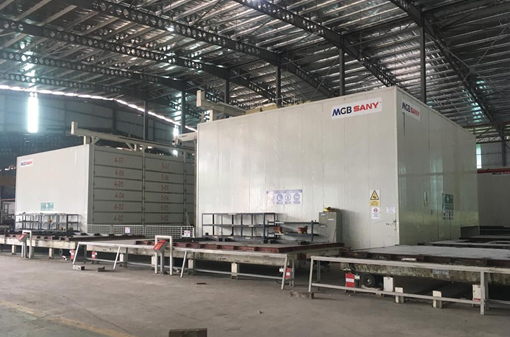 Fortunately, the resumption of market activities in the second half of last year saw a strong property demand. With the sales and marketing digitalisation foundation in place, it enabled LBS to grab the market share quickly and register a better-than-expected financial result in the last few months of 2020.
According to its 4QFY2020 result, LBS saw a y-o-y increase of 62.5% in net profit to RM32.62 million from RM20.07 million in 4QFY2019, which was the last quarter before the Covid-19 pandemic hit Malaysia.
Moving into FY2021, the group continues to show a strong performance in its first half of the financial year. The group recorded an increase of 43.4% in revenue to RM668.5 million from RM466 million a year ago, while net profit also surged 614% to RM52.3 million from RM7.32 million.
"We have been better prepared [for the second wave of Covid-19] this year. We have our cash flow prepared and have told our suppliers and contractors to tahan (hold up) a bit together this year; we have to stand together to overcome the second wave.
"With the number of [daily Covid-19 infection] cases going down gradually, national vaccination rates increasing and more economic sectors opening up, the worst seems to be over for LBS," Hock San states.
He is also confident in achieving the whole year sales target of RM1.2 billion on the back of current strong bookings of RM481 million. As of Sept 2021, LBS has locked in a total sales of RM781 million.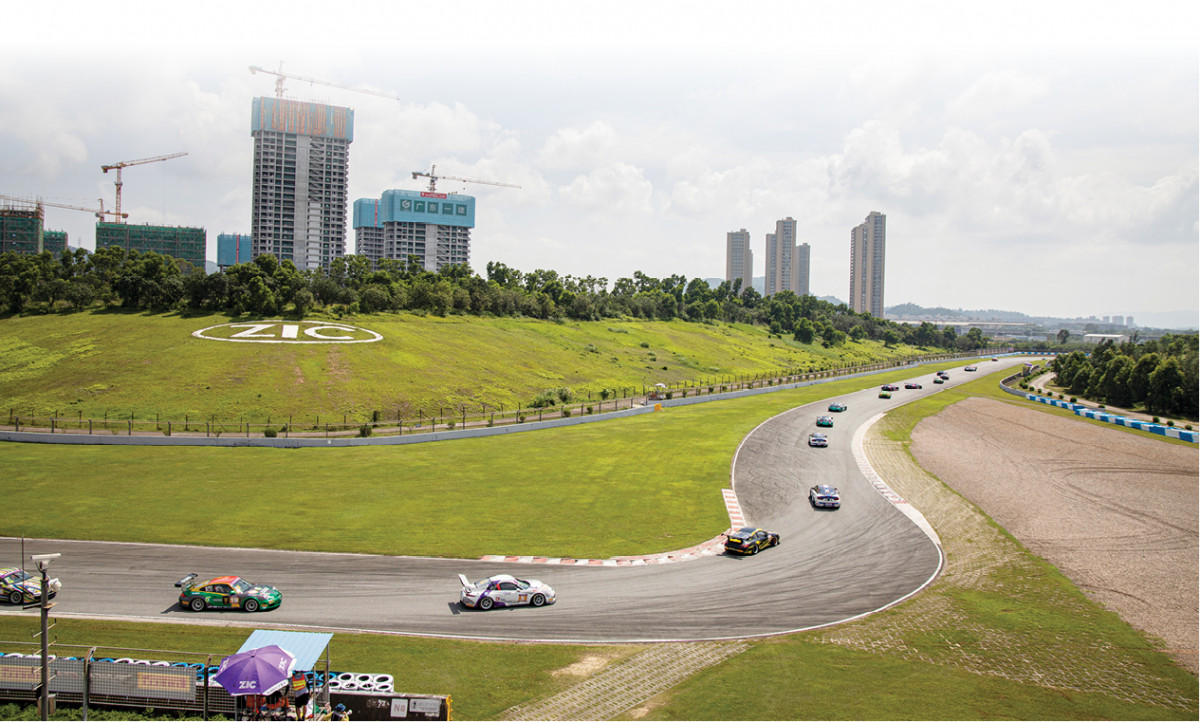 "We are more prudent this year. We only consider it is a 'sale' when the buyer has secured a bank loan. Also, we only launch a new project or phase when a similar product in the vicinity, or the previous phases have sold at least 80% to 90%.
"In the remaining time of this year, we will be launching a total of RM1.04 billion [worth of gross development value] projects. I am quite confident that we can achieve our sales target of RM1.2 billion the year," Hock San shares.
Exploring recurrent income options
Property development has always been LBS' bread and butter. Moving forward, Hock San affirms LBS would stay focused on it while looking for more opportunities in creating recurring income.
"I always look at least three to five years ahead. I focus on what products and projects to launch in the next few years. I am also concerned about the future business development direction. I think it would be good if one day, our recurrent income made up to 30% of our total revenue," Hock San expresses.
As at 2QFY2021, the property development business was contributing 96% of the group's total revenue, while other business ventures such as construction, trading, hospitality and tourism made insignificant contributions.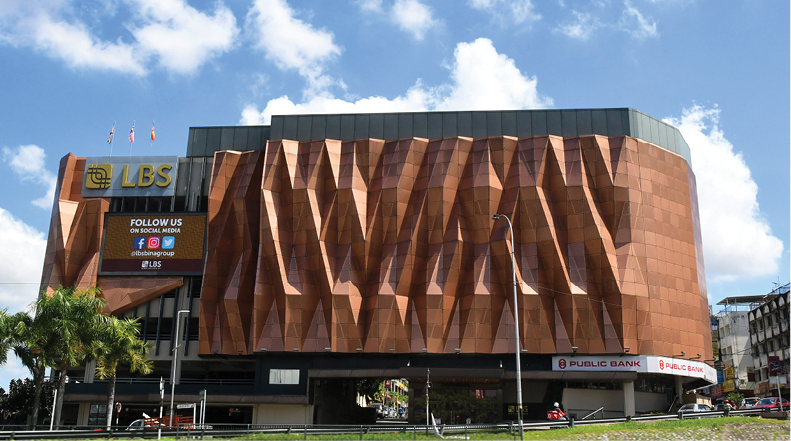 One of the non-core tourism-based business ventures is in Zhuhai, China. LBS owns and operates The Zhuhai International Circuit (ZIC), an International Motor Sports Federation (FIA)-approved 4.3km long Grade 2 circuit. ZIC has held numerous international racing events, including the BPR Global GT Series, FIA GT Championship, A1 Grand Prix and the covenant Intercontinental Le Mans Cup.
In Sept 2020, LBS announced that it had entered into a Memorandum of Understanding (MoU) with Zhuhai Jiuzhou Holdings Group Co to dispose of the race course, with the latter expressing interest to acquire LBS' entire 60% rights and interests in ZIC Limited.
However, the deal did not go through and the MoU expired in March 2021.
In April 2021, LBS also signed a reclamation and development agreement (RDA) with the Melaka state government to reclaim and develop 1,200 acres of land located within the Melaka Waterfront Economic Zone in Tanjung Bruas into an industry hub with port facilities, which poised to be the major contributor of recurring income for LBS in the future.
"We were given 18 months for project feasibility study and planning. But since the second national lockdown enforced in June [this year], there has been very little we could do besides surveying and touching base with some potential partners and investors. Hopefully, by this October or November, when the investors can fly into our country, we can conclude something and share with the market," he reveals.
Shored up by plenteous landbank
Landbank has always been a developer's lifeline. In the past 30 years, Hock San quips that the company has been putting "all" its money into buying land. As at Sept 2021, the group holds a huge total landbank of 3,344 acres across Malaysia.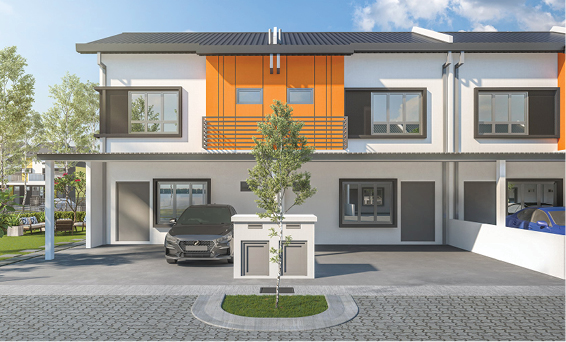 "For the past 30 years, we have been buying land and putting all our money in landbank. If we found some good potential land and our cash flow position were good, why not?
"You don't have to develop all the landbank immediately. Yes, some you should develop immediately because the timing is right, but you should always reserve some land for the future," Hock San notes.
Besides waiting for the best market timing, reserving land for the future also provides property launching flexibility to the group, especially during the current trying times.
"We will never open a new phase if the last phase has not achieved at least 80% to 90% sale," Hock San reiterates, "because we don't want to create more overhang properties in the country, and we don't want to repeat the mistake in the new phase.
"As we have enough development landbank, we have the choice to hold up some new phase launches if the previous phase is not selling well or the location is not ready yet. We can always develop other land first and come back later. If you have only a few plots in your landbank, you may not have much option but to push the launch because you need to move your business," he explains.
Homeland first
With the uncertainty brought about by the pandemic, not just in Malaysia but globally, Hock San admits that LBS' original vision "to be an internationally recognised developer" has somewhat evolved. (Read Q&A with Tan Sri Lim Hock San on page 18.)
Although there have been invitations to step into the international arena, LBS has decided that for now, it will focus on building houses at affordable prices for the people in Malaysia.
In fact, LBS received an encouraging start when the sale galleries were recently reopened and secured almost 100 bookings worth RM47 million within a week.
"I want LBS to be known as a trusted brand. We want to build more houses for the mass market, especially for the middle-income group. We don't want to earn big money, but enough money while helping more people to own their dream homes," Hock San states.
This story first appeared in the EdgeProp.my E-weekly on Oct 1, 2021. You can access back issues here.
Get the latest news @ www.EdgeProp.my
Subscribe to our Telegram channel for the latest stories and updates