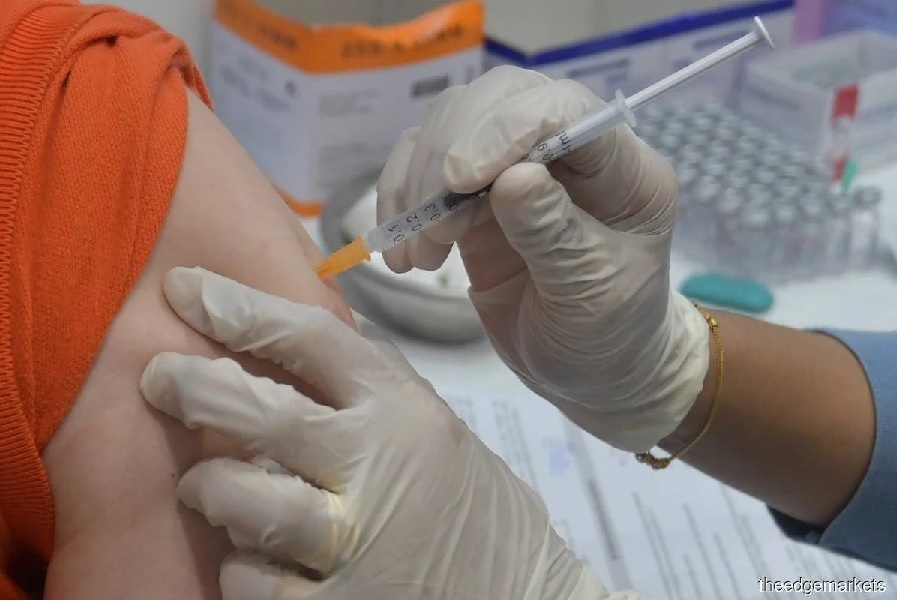 KUALA LUMPUR (Oct 14): The Ministry of Health (MoH) on Wednesday said it will start giving out booster doses to senior citizens aged 60 years and above as well as frontline members who received a complete dose at least six months ago.
Health Minister Khairy Jamaluddin said eligible individuals will be notified through the MySejahtera application, while notification will be made via short message service (SMS) or phone calls by vaccination centres (PPV) for individuals who do not have the MySejahtera application.
"[The] booster dose is given voluntarily and is free of charge under PICK (National Covid-19 Immunisation Programme). The objective of giving a Covid-19 vaccine booster dose is to ensure that the optimal protection period is obtained by the recipients of Covid-19 vaccine in Malaysia.
"A booster dose is an additional dose that should be given to a person who previously had adequate protection after completing [his or her] vaccination but the protection decreases over time (waning immunity)," he said in a statement.
According to Khairy, the provision of the booster dose will be led by private clinics under the coordination of ProtectHealth Corp Sdn Bhd.
He added that the booster dose will involve recipients of the full dose of the Cormirnaty vaccine produced by Pfizer-BioNTech first, whereby the individuals will receive the same vaccine (homologous vaccination), namely the Cormirnaty vaccine. This is in view of the fact that only the Cormirnaty vaccine received conditional approval by the Drug Control Authority on Oct 8, 2021.
Khairy noted that the MoH also plans to start a study on the administration of booster doses for different types of vaccines (heterologous vaccination).
He said the study will be implemented in Sarawak in November this year and will be expanded to other states after obtaining approval by the Medical Research and Ethics Committee.
"Additional doses will be given to individuals with low immunity (immunocompromised) such as cancer patients, organ recipients, kidney patients undergoing dialysis treatment and so on, where the complete dose is not enough to provide optimal protection to them.
"The additional dose is given at least 28 days after receiving a complete dose of Covid-19 vaccine," he said.
Khairy also said that the vaccine selection depends on the approval of the indication for use by the treating physician as well as the available supply of vaccines, which are either of the same (homologous) or different (heterologous) type with the final dose.
"This additional dose will be given at selected health facilities under the supervision of a physician.
"[The] MoH guarantees once again that the supply of vaccine in Malaysia is sufficient for the implementation of additional and booster doses of Covid-19 vaccine.
"Therefore, all individuals who are eligible are encouraged to take additional or booster doses for optimal protection from Covid-19," he said.
Get the latest news @ www.EdgeProp.my
Subscribe to our Telegram channel for the latest stories and updates