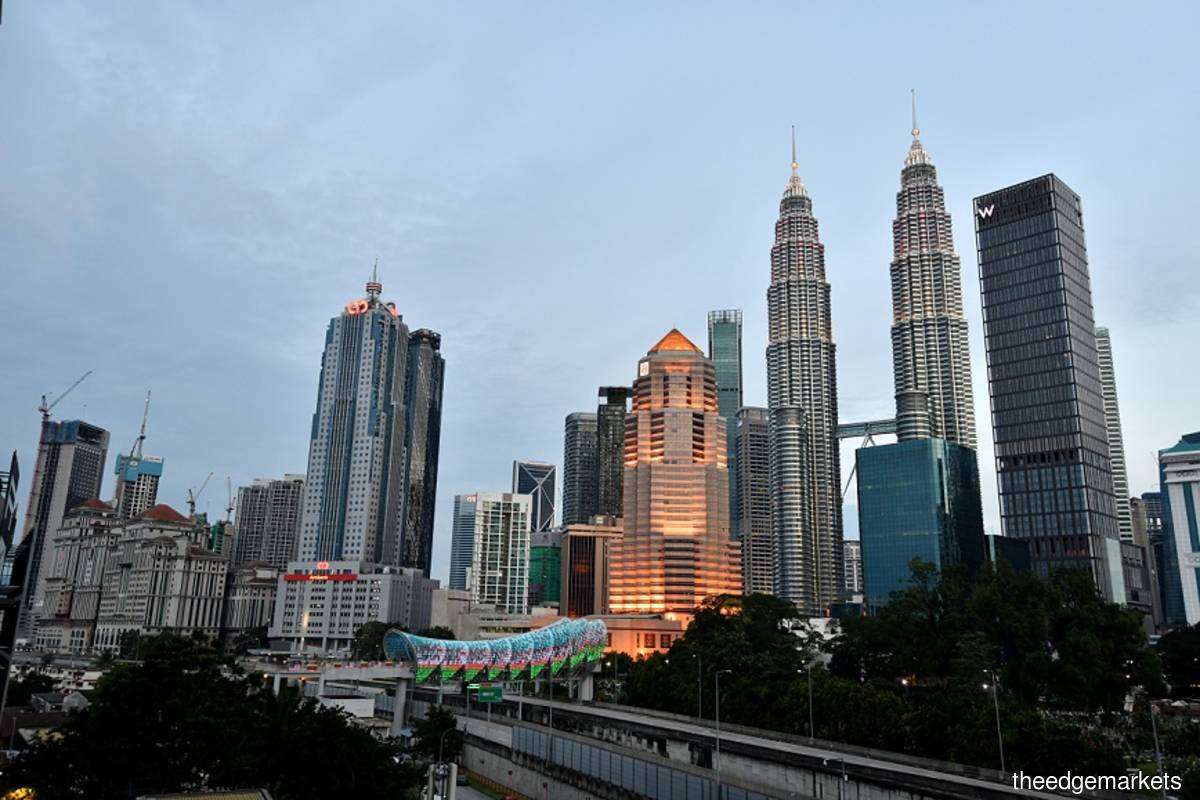 PETALING JAYA (Oct 28): Kuala Lumpur is brimming with creativity and opportunities, according to the panellist at a fireside conversation on Kuala Lumpur as a unique city on Oct 27.

Hosted by KSK Group Bhd's unit KSK Land, the fireside conversation was held in conjunction with World Cities Day 2021 themed "Better City, Better Life". The panellists include KSK Group Bhd CEO and KSK Land managing director Joanne Kua; F&B entrepreneur and co-owner of JOLOKO Rick Joore; and Think City analytics lead and co-author of Kuala Lumpur Creative and Cultural District Strategic Master Plan (KLCCD) Ceelia Leong.
Kua opined that the city's future outlook is bright, believing that Kuala Lumpur will be a great city again when the borders open up.
"We need more conversations about the city, and how we can use our digital platforms as a tool to bring about [the level of awareness]... Kuala Lumpur plays a pivotal role; especially as an education centre. There are three main components; one is culture (such as food, art, performances, heritage, and identity); and second is technology and innovation (where people can come together to exchange ideas, to gain experiences and create new memories). The third component is governance, touching on the subject of placemaking and public, private partnerships," she said.
"We have to think about how to bring in more interest, creativity and investments into the city, and how to enable partnerships and businesses. There are plenty of holes in the walls in Kuala Lumpur and our job is to make them more visible. Kuala Lumpur is a very intimate city; it is an imperfect city but it has so many identities, where people can discover fresh perspectives from all the different corners."
Meanwhile, Joore reckoned that Kuala Lumpur is full of opportunities. "I'm far from being done here. One good thing that the Covid-19 pandemic has left us with is a reminder for all of us to innovate and make up for what we have lost," he said, adding that urbanites crave for new, unique experiences and there are plenty more that can be introduced to the city.
Apart from business opportunities, the panellist also touched on liveability and sustainability aspects of Kuala Lumpur. Leong opined that a people-centric city is the future. She also emphasised the importance of curating a city.
"That is why urban solutions have to be human-focused, as it is ultimately the people who drive the economy and build the city's cultural identity. Being a subsidiary of Khazanah, we look to create people-friendly cities that are liveable. We have analysed and looked at maps over 100 years old to see how Kuala Lumpur started as a confluence of Gombak and Klang River as a tin settlement.. and how it then became a colonial township and over time, a capital city," she said.
"The transition of the growth comes with a merit of problems and the city has to survive. Followed by rapid development and urbanisation in the 1980s, there had been a loss of residents and decentralisation (due to nearby cities Petaling Jaya, Putrajaya) and people moved away. When you have a vacuum, it may be filled up by other undesirable elements which can become social illnesses such as homelessness, immigrant issues, etc. Hence, the perception of safety becomes lower (when in fact crime rates are going down)."
To improve the city's perception, she noted that it is a combination of a few elements.
"For example, we can improve on lighting, active, better frontages, soft surveillance such as police patrol and so on, to make the city more welcoming and attractive. This will invite more investors and economic activities. Hence, we embark on our masterplan and ideas of how to improve the cities (with the government and private stakeholders). Our goal is to build a city that is creative, and cultural. The opportunities are there, especially with cultural services and heritage buildings that are under-utilised," she added.
The panellists also concurred that walkability around Kuala Lumpur is crucial to ensure the city's liveliness. Leong reckoned that it has to be a collective effort to create a better impact of sustainability.
"How do you encourage people to walk in the scorching hot weather, and to stay longer in a particular space?," she said, adding that it is important to identify the right elements, so that the government and stakeholders will invest in the right things.
In terms of property development, Kua noted that it is important that it is more than just buildings or commodities. The developer is looking to create value — in terms of how a space creates an experience and also attracting its audience of 50% local and 50% international residents.
KSK Land is currently developing its maiden project 8 Conlay — a three-tower project — in Kuala Lumpur. As the first residential tower — Tower A of YOO8 — is approaching structural completion, it is gearing up to drive sustainable developments that bring vibrancy, and wellness elements to the city and its community.
"At 8 Conlay, when someone comes through the door, our job is not just to sell the property but also to sell the city. Whether you buy the property or not, you will walk away with a new impression of what Kuala Lumpur is about," she said.
"The biggest challenge [in developing] is to make the whole ecosystem align with what we plan to do, especially with the impact of environmental and climate change. We look at how 8 Conlay affects the community around the area (which is in the Golden Triangle) and how it will come to life once completed."
Launched in November 2015, 8 Conlay sits on a 3.95-acre tract in Kuala Lumpur's golden triangle. It will feature the five-star Kempinski Hotel, a four-storey retail lifestyle quarters and two towers of YOO8 serviced by Kempinski, curated by designers Steve Leung (Tower A) and Kelly Hoppen (Tower B).
Kua revealed that it has to-date achieved more than 80% and 40% take-up rates for Towers A and B of YOO8 respectively.
"Also we are happy to share with you that we are approaching the structural completion of YOO8 Tower A," she said.
Other than 8 Conlay, KSK Land is in the midst of planning a new integrated development with wellness and sustainability elements, although details are not firmed up yet.
Get the latest news @ www.EdgeProp.my
Subscribe to our Telegram channel for the latest stories and updates