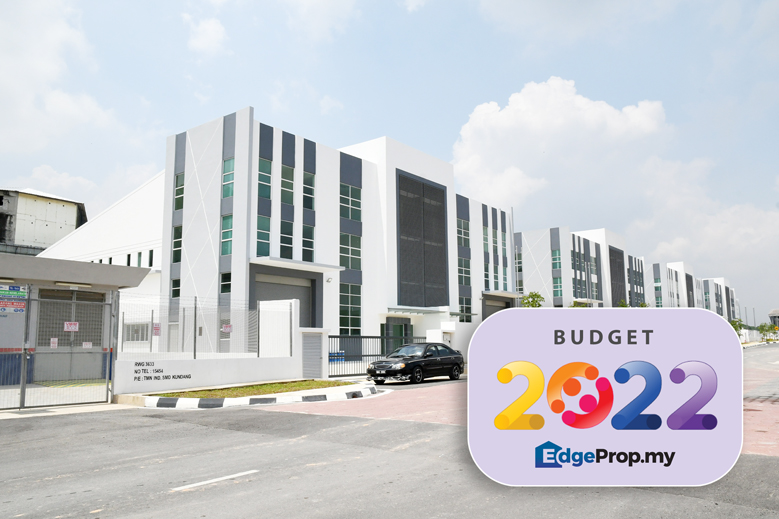 KUALA LUMPUR (Oct 29): Finance Minister Tengku Datuk Seri Zafrul Tengku Abdul Aziz has tabled Budget 2022 today.
It is widely expected to be one of the biggest federal budgets, with a total of RM332.1 billion will be allocated in the Budget 2022, of which RM233.5 billion is for operating expenditure and RM75 billion for development expenditure.
The government anticipated the country's revenue to drop by 1.22% and projected a deficit of 6% for 2022.
Here are some of the highlights that are related to the real estate industry:
1. The real property gains tax (RPGT) will not be applied for properties sold after the sixth year.
2. RM2 billion allocation under housing credit guarantee scheme to assist gig workers and small traders without steady income to apply for a mortgage loan.
3. Workplace safety: Maximum subsidy of RM300,000 (until Dec 31, 2022) for companies to improve workplace seating or air circulation.
4. Tax relief of RM50,000 for companies registered under the [email protected] to provide safe accommodation for staff.
5. Landlords who provide rental discounts to businesses will be granted tax relief.
6. Infrastructure development to stimulate recovery:
- RM3.5 billion: Mega infrastructure projects such as Pan Borneo Highway and Central Spine Road
- RM200 million: For high-impact infrastructure projects
- RM2.9 billion: Infrastructure projects for class G1 - G4 contractors
7. RM2.5 billion allocation to narrow down the development gaps between urban and suburban areas. These include
- RM1.5 billion: Infrastructure developments in suburban areas in Sabah and Sarawak
- RM1.5 billion: To build 519km road in suburban areas, expected to benefit more than 130,000 residents
- RM382 million: To improve water supply in suburban areas
- RM485 million: To improve electricity supply in suburban areas
- RM107 million: Suburban area street lights installation and upgrading of dilapidated bridges
8. To improve the living environment of low-income groups
-RM1.5 billion: Rumah Mesra programme and public housing upgrading programme
-RM30 million: To provide internet facilities for 40 PPRs
Meanwhile, there are also some measures that provide assistance to help homebuyers, tenants or property owners.
1. One-off cash handouts under Prihatin programme:
- RM2,000 for families with three children and monthly household income of less than RM2,500;
- RM1,500 for families with two children (or less) and monthly household income of less than RM2,500;
- RM1,000 for couples with no children and monthly household income of not more than RM2,500;
- RM500 for single parents with income of less than RM5,000;
- RM300 for senior citizens
2. The reduction of employee's share of statutory contribution rate for Employees Provident Fund (from 11% to 9%), extended till June 2022
3. Scheduled payments for micro, small and medium enterprises can be deferred for up to six months until June 30, 2022
Get the latest news @ www.EdgeProp.my
Subscribe to our Telegram channel for the latest stories and updates