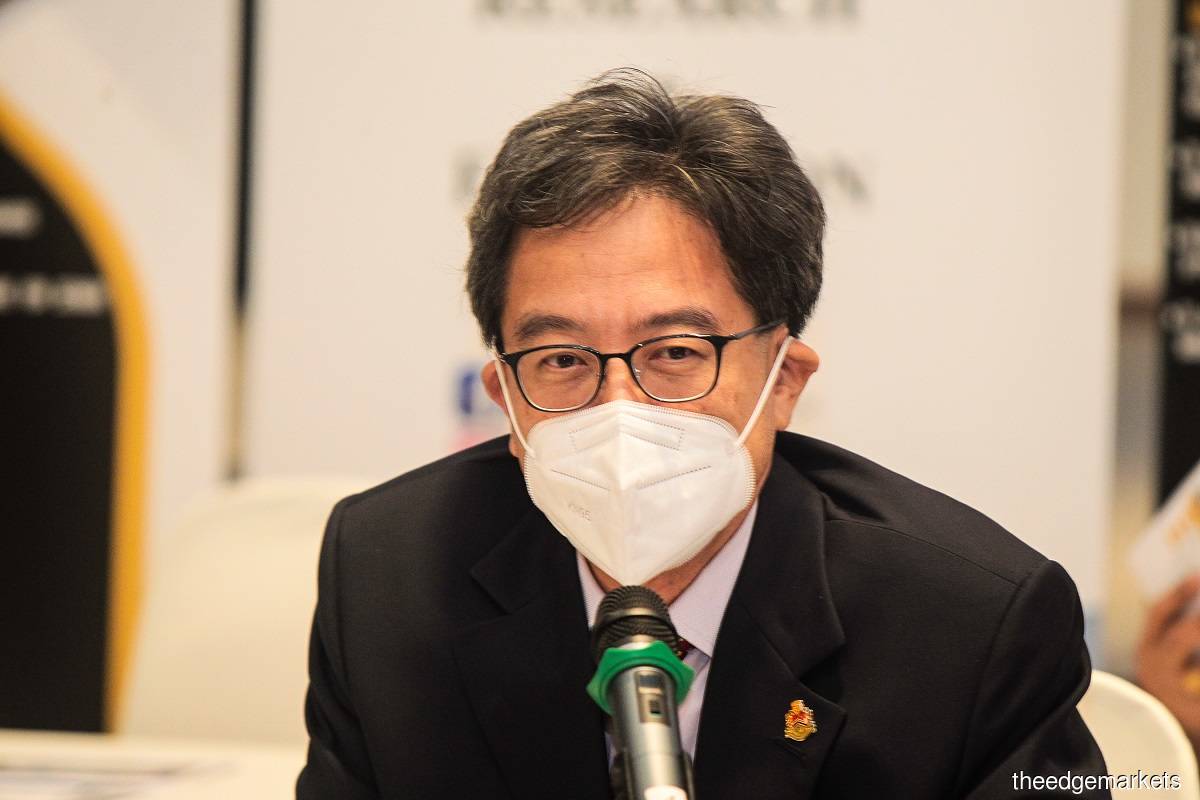 PETALING JAYA (Dec 16): The research arm of the Real Estate and Housing Developers' Association (Rehda) Malaysia — Rehda Institute — will look into a digital marketing transformation initiative (DMTI) which is a digital marketing certification programme planned for 2022 with several partners to assist property developers and the whole property marketing and sales ecosystem towards digitalisation.
This comes after 49% of the respondents said the impact of digital marketing spending and digitalisation were found to be impactful, according to a preliminary finding from Rehda Institute's Industrial Marketing & Sales Survey, November 2021.
The survey also found that 28% of the respondents said the impact is somewhat impactful, 18% said it is most impactful, with the remainder 4% and 1% said to be less impactful and least impactful respectively.
"To upskill and improve the digital marketing capability of property developers (marketing and sales teams), Rehda Institute will look into developing a suitable DMTI through a certification programme in 2022 partnering with relevant universities and other partners.
"We [also] hope that more incentives will be made available by the government and relevant agencies for the digitisation initiatives of companies including small and medium enterprises (SMEs) which also consist of small and medium sized developers," said Rehda Malaysia deputy president Datuk NK Tong at a joint press conference following a presentation on the current issues faced in marketing and sales of properties in Malaysia on Thursday.
Tong said the findings came about after one of the current issues faced in marketing and sales of properties in Malaysia was highlighted whereby there is slow and lack of digital technology adoption from property developers in Malaysia.
"There is still very slow and lack of digital technology adoption from property developers in Malaysia, particularly the medium sized to smaller developers.
"During the lockdown period and due to Covid-19, the developers are unable to embrace digitalisation especially relating to marketing and sales activities, particularly medium sized to smaller property developers outside Klang Valley.
"This also has an impact on home ownership in those geographical areas," he said.
Some key reasons, Tong said, include lack of knowledge on digitalisation as well as cost involved in digitalisation.
There is also an unbalanced ecosystem in the digital sphere, he added, as there is heavy reliance on third party specialised knowledge from all aspects of digital marketing and promotion materials including online sales kit, virtual walkthrough, digitalisation of the end-to-end sale and purchase process.
Rehda reiterates hopes for HOC extension
Tong said an extension in the Home Ownership Campaign (HOC) will allow prospective home buyers "that have missed the boat" to purchase a home when their jobs and income improve over time.
"To improve home ownership for the rakyat during and post pandemic, we urge the financial institutions to expand their step-up financing and other alternative financings that the government has mentioned in the 12th Malaysia Plan and Budget 2022, [as well as] the government to accelerate Rent-To-Home (RTO) scheme for the rakyat," he said.
Rehda Malaysia president Datuk Soam Heng Choon, who was also present, concurred, saying that the association also remains hopeful that the government could extend the HOC to support sales and marketing activities in the property market.
Tong noted this is also one of the several preliminary findings identified from the survey as financial institutions are still very risk-averse and too stringent in their assessment criteria to the detriment of prospective home buyers looking for a home.
"The rakyat looking at their first home or home upgraders that are employed in certain sectors and industries that are still heavily affected by the pandemic — for example from airlines, tourism industries — their hopes and dreams will vanish due to their inability to get a loan.
"Hence, those whose income was still affected due to the pandemic such as the underemployed and unemployed, as well as those whose income have reduced and those working in the gig economy due lack of proper documentation, find it challenging to obtain a loan.
"The above could be due to the financial institution's risk committee imposing more stringent valuation on new property launched and also the secondary sub-sale market," he said.
Meanwhile, Tong added that recent lockdowns have impacted home buyers' sentiment, having described a "less optimistic with a wait-and-see approach".
He said home buyers are waiting for more certainty, in terms of Malaysia's path to economic recovery.
"We have yet to see whether the economic growth will continue in 2022 and whether it will be back to pre-pandemic economic growth as per 2019.
"... we have trust in the government that the government will do what is necessary to improve the broader economy, reducing underemployment, reducing unemployment and over such a period, more home buyers will have better ability to commit home ownership," he said.
Get the latest news @ www.EdgeProp.my
Subscribe to our Telegram channel for the latest stories and updates