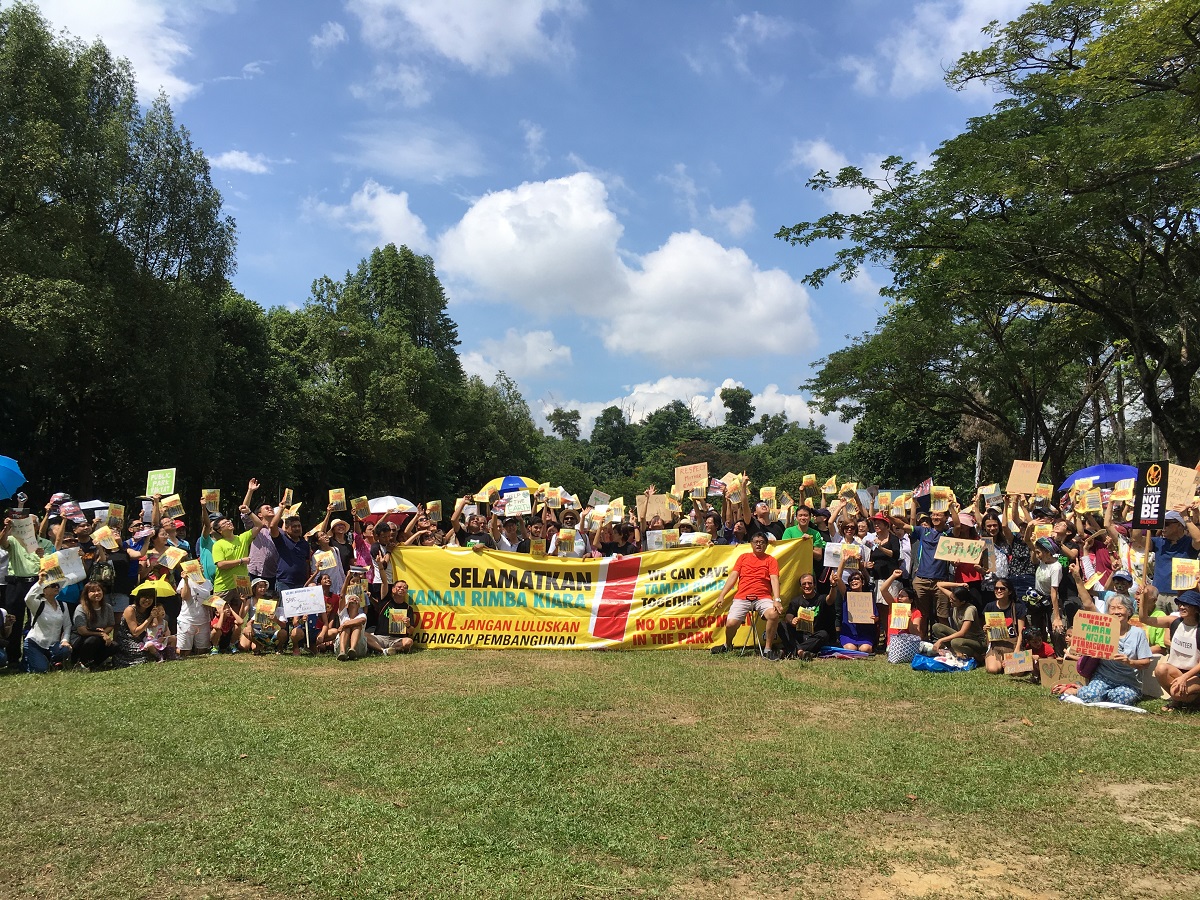 KUALA LUMPUR (Jan 4): The Federal Court has fixed Jan 19 to hear a motion by the residents of Taman Tun Dr Ismail (TTDI) to adduce fresh evidence for the purpose of the Taman Rimba Kiara appeal.
The appellants, developer Memang Perkasa Sdn Bhd (a subsidiary of Malton Bhd), Kuala Lumpur City Hall (DBKL), Yayasan Wilayah Persekutuan (YWP), as well as Bukit Kiara longhouse residents, are appealing at the Federal Court to reinstate the proposed Taman Rimba Kiara project's development order.
The Federal Court fixed the hearing for Jan 19 at case management on Monday (Jan 3), said Aliff Benjamin Suhaimi, a lawyer representing the residents of TTDI.
Aliff Benjamin noted that the Jan 19 hearing date was initially fixed for the hearing of the appeal, but was changed to hear the TTDI residents' motion to adduce fresh evidence. He added that the hearing date for the appeal is to be determined later.
"The hearing date on Jan 19 is maintained. However, it will not be a hearing for the appeal proper. It will be a hearing for the respondents' (TTDI residents) motion to adduce fresh evidence for the purpose of the appeal.
"The hearing date for the appeal will be determined at a later date," he told The Edge when contacted.
The developer of the proposed Taman Rimba Kiara project and DBKL were previously granted leave by the Federal Court on Sept 1 last year to appeal against the Court of Appeal's decision to quash the project's development order at the public park.
The apex court had granted the applicants leave to appeal based on four main points – locus standi (legal standing) of the TTDI residents to file the initial legal action at the High Court, conflict of interest, the legal impact of the Kuala Lumpur structure plan on the development, and the duty of the government to give reasons for a planning decision to the objectors.
Prior to this, the Court of Appeal had unanimously decided that the development order obtained in 2017 by the joint venture between YWP and Memang Perkasa for the project is null and void.
The appellate court's decision set aside the High Court's decision on Nov 28, 2018 — which dismissed the TTDI residents' bid to stop the proposed mixed development project on a 25-acre site — as they ruled that there were appealable errors that warranted intervention by the appellate court.
The project was approved by DBKL and former federal territories (FT) ministers Datuk Seri Tengku Adnan Tengku Mansor (during the Barisan Nasional administration) and Khalid Samad (under the Pakatan Harapan administration).
TTDI residents protested against the proposed development comprising eight blocks of high-end serviced apartments and one block of affordable housing apartments for residents of the Bukit Kiara longhouse, which had secured conditional planning permission and development order from DBKL.
Edited by Lam Jian Wyn
Get the latest news @ www.EdgeProp.my
Subscribe to our Telegram channel for the latest stories and updates