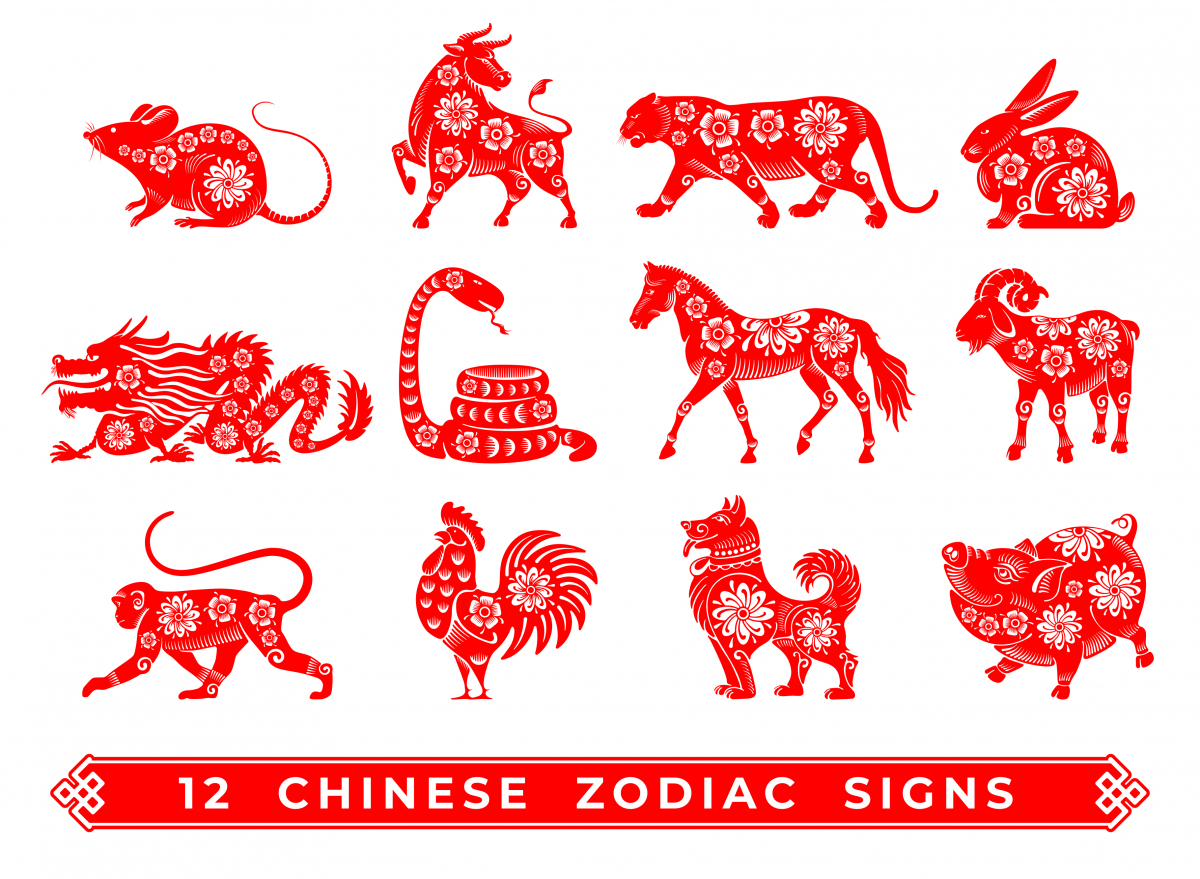 Chinese Metaphysics consultant Dato' Joey Yap shares this year's outlook for individuals born under each Animal Zodiac.
In 2022, we're going to embark on a new journey with new challenges and opportunities. The last two years can be compared to a rollercoaster ride, with some of the upheavals from 2020 following through into 2021. Nevertheless, this year is bound to be exciting and adventurous for those who crave new changes and breakthroughs in business, wealth or investments.
Find out what the Year of the Water Tiger has in store for the 12 Animal Zodiacs.
TIGER (1926, 1938, 1950, 1962, 1974, 1986, 1998, 2010, 2022)
This year for the Tiger, all eyes are on you as you'll attract everyone's attention to what you say or do. You'll also gain the ability to learn a new skill to build better business tools that'll offer more value, boost and expand your network. Step up to the challenge and it would further enhance your financial growth.
RABBIT (1927, 1939, 1951, 1963, 1975, 1987, 1999, 2011, 2023)
2022 will be the year where you'll get to mingle with the right people and expand your social network rapidly. This will open many new doors for your career, businesses or investments. There will be opportunities for you to capitalise on as long as you remain alert and open-minded.
DRAGON (1928, 1940, 1952, 1964, 1976, 1988, 2000, 2012, 2024)
This is a good time for spiritual growth. Growing spiritually can help improve various aspects of your life including wealth, health, network and more. By looking at the big picture, weighing the challenges you're facing, you'll be able to spot the opportunities hidden within and utilise it to your advantage.
SNAKE (1929, 1941, 1953, 1965, 1977, 1989, 2001, 2013, 2025)
The year of the Water Tiger will be an exciting year for Snakes. You'll gain the opportunity to expand your businesses or investments by coming up with new ideas, projects and services to make more money. The key to making this the best ever year for you is to go out and socialise. Expanding your social circle will help you find people or mentors who could help you advance in every other way.
HORSE (1930, 1942, 1954, 1966, 1978, 1990, 2002, 2014, 2026)
This year is the perfect year for you to take centre stage. You'll be getting a lot of amazing opportunities, so showcase your business management and marketing talents to your bosses, clients or customers and triumph in them. That means, you'll need to step up your game and work hard if you want to achieve your dreams and make 2022 your best year ever.
GOAT (1931, 1943, 1955, 1967, 1979, 1991, 2003, 2015, 2027)
This year for the Goats, you'll gain the opportunity to create great relationships with people, grow your network for your business and get what you want. 2022 is also a great year for you to learn financial control, asset allocation or financial planning because that would build your wealth in the long run.
MONKEY (1932, 1944, 1956, 1968, 1980, 1992, 2004, 2016, 2028)
There will be big changes for the Monkey in 2022. This year, you'll have the chance to start the business that you've always wanted, but did not have the courage to do so. Or make that breakthrough to pivot in your business and discover you have the capabilities to make more money than before.
ROOSTER (1933, 1945, 1957, 1969, 1981, 1993, 2005, 2017, 2029)
This year you will be in a position of power and authority while gaining access to a host of opportunities and resources. Your opportunities could come in the form of networking and connecting with the right people or obtaining financial assistance. You just have to be aware of what they are and seize them.
DOG (1934, 1946, 1958, 1970, 1982, 1994, 2006, 2018, 2030)
In 2022, you'll have the capability to master a new skill or skills – it could be any skill from financial planning to networking. Whether you're aiming for a career advancement, profitable business or investments, with your new found knowledge you'll be able to get creative and make it work to your favour.
BOAR (1935, 1947, 1959, 1971, 1983, 1995, 2007, 2019, 2031)
You will have a fantastic year ahead, with your wealth, career or business, and relationship - all getting significant boost. If you're one of those who likes to connect and leverage on the resources of others, with the right approach you'll be able to ask for guidance and assistance from the right people to help you gain what you want in 2022.
RAT (1924, 1936, 1948, 1960, 1972, 1984, 1996, 2008, 2020)
This is a year where your perspective on things will change. Focus on helping others, as this will give you the courage and bring out your inner strength to adapt to the changing market and trends. Believe in yourself that you can take the leap of faith in accomplishing your goals in 2022.
OX (1925, 1937, 1949, 1961, 1973, 1985, 1997, 2009, 2021)
2022 will be a great year where you'll develop favourable relationships and form new bonds. Through expanding your network and connecting with the right people at the right time, you'll be presented with many opportunities to build your businesses and investments.
To find out more information on all the 12 animals and the Feng Shui for 2022, download the Thriver's Guide here: www.joeyyap.com/edgeprop
(Chinese Astrology is an insightful and fascinating area of Chinese Metaphysics. It is also marked as a popular guide to the prospects of the year. The Thriver's Guide 2022 has been written in such a way so that any beginner with no prior knowledge of Chinese Metaphysics could learn and immediately put to use the information within.)