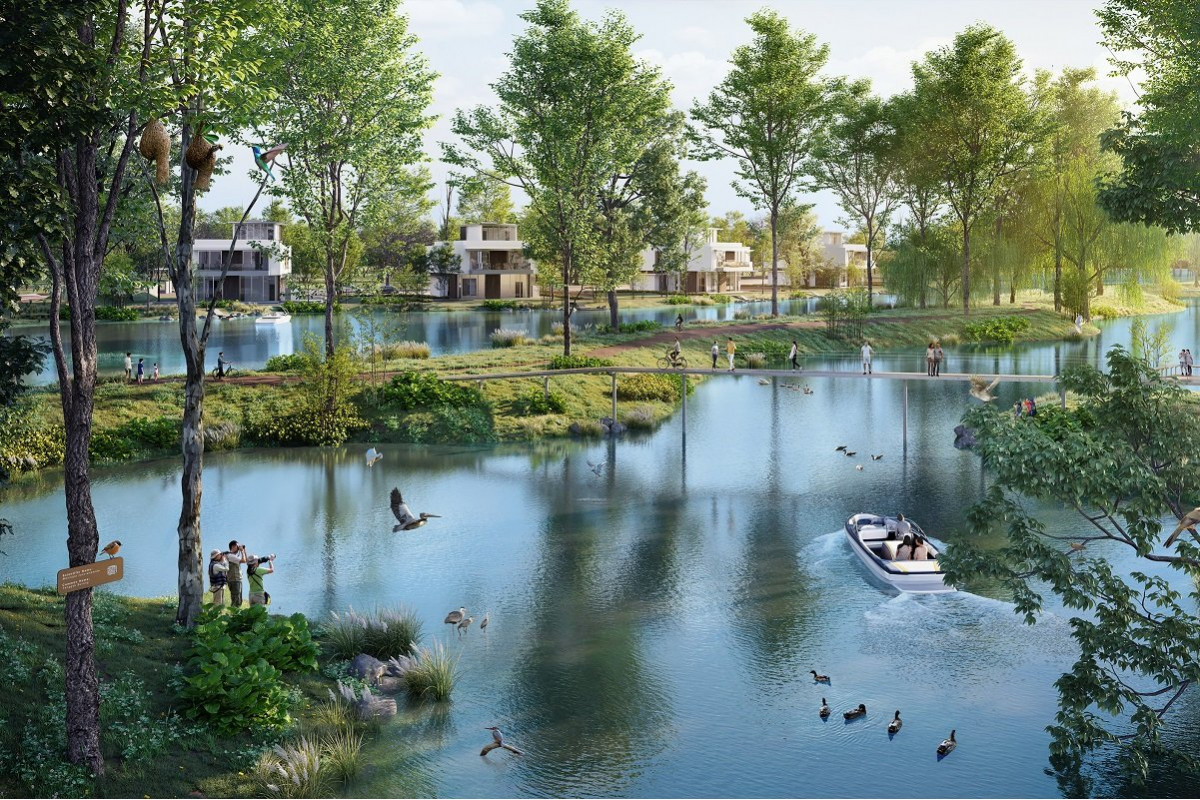 PETALING JAYA (March 23): Gamuda Land has received a five-diamond recognition for its Gamuda Cove masterplan design at the Low Carbon City 2030 (LCC2030) Challenge ceremony held in Hotel EQ, Equatorial Plaza, Kuala Lumpur on March 22.
The Southern Klang Valley township is also the first private township to receive this recognition from the Environment and Water Ministry in collaboration with the Malaysian Green Technology and Climate Change Centre (MGTC).
In a statement, Gamuda Land chief operating officer Chu Wai Lune said that this recognition underscores Gamuda Land's approach to environmental, social and governance (ESG) principles under the Gamuda Green Plan 2025 and is also a testament that the developer is on the right track in its sustainability efforts.
The Gamuda Green Plan 2025 is a comprehensive framework charting tangible targets driven on ESG dimensions set forth over the next five years and beyond. The plan commits the entire group with specific steps to reduce direct and indirect corporate greenhouse gases emission intensity by 30% and 45% in 2025 and 2030 respectively.
"Guided by our core town-making principle, 'when we get the places right, the town works', we designed and planned Gamuda Cove with a target to achieve a 45% overall reduction in carbon emission as compared with the business-as-usual design. This is also aligned to Pillar 1 (Sustainable Planning and Design for Construction) of the Gamuda Green Plan," said Chu.
While the LCC2030 Challenge takes four elements of measure into consideration, namely energy, urban transport, water and waste; Gamuda Cove will be incorporating an additional two elements of measure in its carbon reduction strategies — urban planning and building.
In terms of urban planning, Gamuda Land intends to increase tree planting density and plant tree species with higher carbon absorption rates. Green plot ratio for residential and commercial properties will be increased, as well as the use of gravel pathways to reduce urban surface runoff.
Building, on the other hand, is where the utilisation of industrialised building system (IBS) for high-rise and landed projects, and the usage of recycled content material in construction will be increased. There will also be a lower concrete usage index (CUI) for residential and commercial projects.
Edited by Wong King Wai
Get the latest news @ www.EdgeProp.my
Subscribe to our Telegram channel for the latest stories and updates