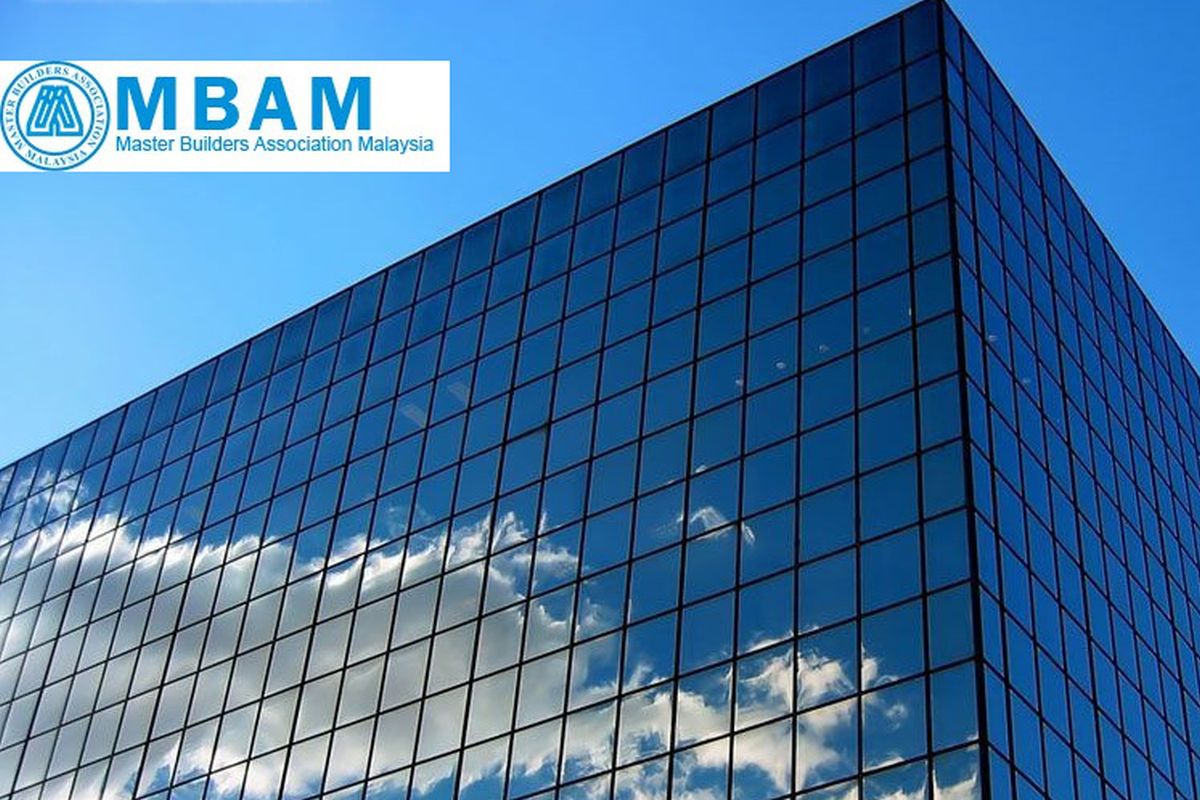 KUALA LUMPUR (April 18): The Master Builders Association Malaysia (MBAM) has expressed their concern about high building material prices and called on the Malaysian government to alleviate the price pressures contractors face.
In a statement on Friday (April 15), the MBAM said the rise in material prices, induced by the pandemic as well as rise of material and energy costs, has negatively impacted contractors handling both government and private projects.
"Contractors handling government projects are being forced out of business as price index from the Department of Statistics Malaysia (DOSM) meant to protect contractors handling government projects from volatile markets is unable to capture the full and true prices of raw materials skyrocketing costs.
"The problem is even more acute in private sector projects, many of which do not include provisions to account for hiked prices of raw materials in terms of a variation of price (VOP) clause," it said.
To illustrate the problem contractors face, the MBAM highlighted that the price of steel bars in February 2021 stood at RM2,680 per metric ton (MT), but jumped 30.6% to RM3,500 per MT in April 2022.
Likewise, bulk cement price, which was at RM210 per MT in February 2021, climbed 40% to RM350 per MT in April this year, according to the association.
Notably, diesel price has jumped 128.4% to RM4.34 per litre as of last month, from RM1.90 per litre in February last year, it said.
The MBAM said many contractors are at risk of going out of business due to the price crunch, while some are considering stopping their bids for projects by local authorities due to the way contracts are often structured, which it said places too much risk on contractors.
"The disparity between prices tendered and actual current prices needs to be corrected. They are inaccurate and do not reliably reflect market volatility," it added.
The price crunch issue is being further compounded by the shortage of materials and manpower, which delays the completion of projects and exposes builders to more risks.
Hence, the MBAM called on the government's immediate intervention to help the construction industry.
It also proposed a series of solutions to alleviate the price pressures contractors currently face, including locking in prices for existing current projects, reviewing the VOP rate in government contracts, staggering price increase over three to six months, and providing government assistance via raw material import duty exemption and subsidy or grants.
It also appealed to the government for building material prices to be pegged against international prices, and a 12-month exemption for the Construction Industry Development Board Malaysia payment levy.
It is also seeking at least a one-year deferment of contribution to the Human Resources Development Fund from the construction industry.
"It is standard for contractors to attempt to factor price volatility and risk into price quotes, but intense market turmoil over the last several years has made it significantly difficult to estimate how to account for those rapid changes.
"The much-needed assistance by the government will help contractors complete projects in a timely manner and avoid termination or abandoned projects," the MBAM added.
Edited by Tan Choe Choe
Get the latest news @ www.EdgeProp.my
Subscribe to our Telegram channel for the latest stories and updates