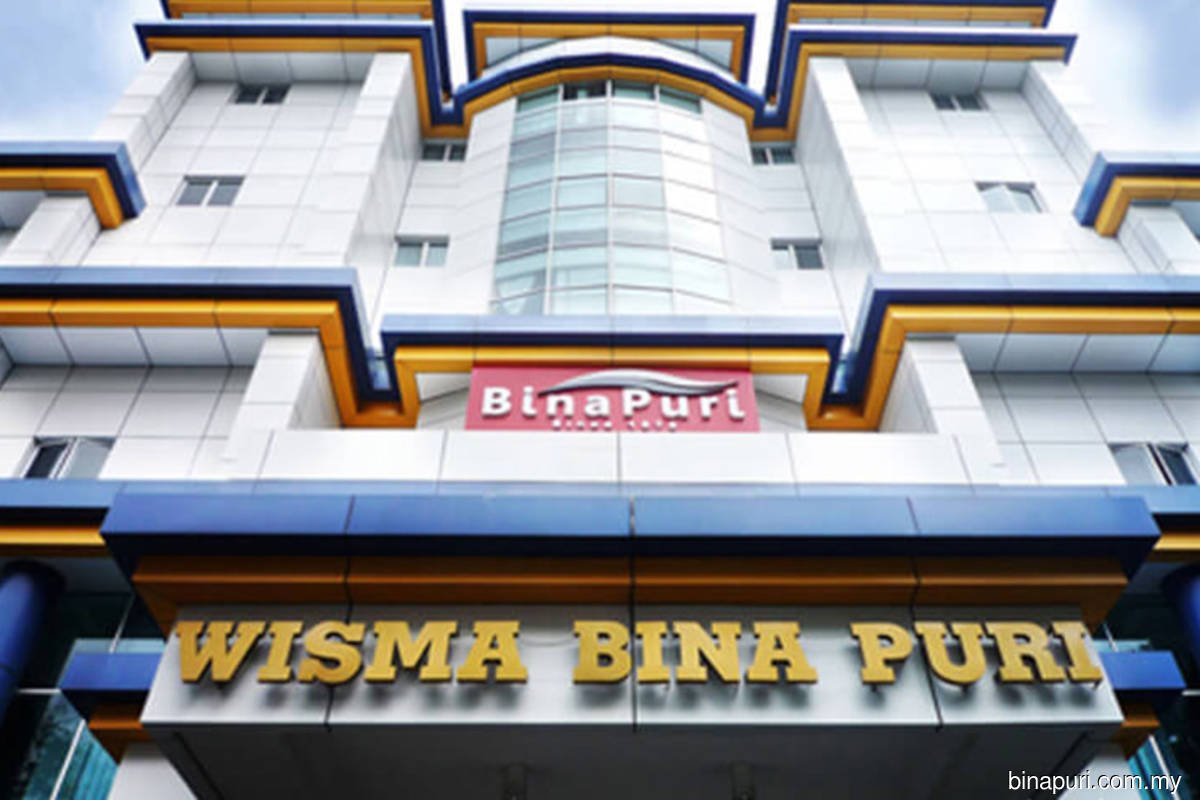 KUALA LUMPUR (June 21): Bina Puri Holdings Bhd has proposed to raise some RM27 million via a private placement and rights issue.
The construction company plans to raise RM21.57 million via a private placement of up to 479.29 million shares or 30% of its total issued shares at an issue price to be determined later.
At the same time, it has also proposed a rights issue of up to 1.7 billion shares together with up to 331.96 million free detachable warrants on the basis of two rights shares for every three existing shares in Bina Puri together with one Warrant B for every five rights shares subscribed at an issue price to be determined and announced by the board at a later date.
The exercise is expected to raise at least RM5 million.
In a Bursa Malaysia filing on Tuesday (June 21), the construction group said its total issued shares stood at 1.6 billion as at June 20, 2022, and it had no treasury shares or convertible securities.

Based on the indicative price of 4.5 sen per placement share, which represents a 9.82% discount to the five-day volume-weighted average market price of Bina Puri shares up to June 20 of five sen, the group would raise up to RM21.57 million.
Bina Puri estimated that under the maximum scenario for both the rights issue with warrants and private placement, coupled with the conversion of outstanding securities from previous corporate exercises, the group could raise a total of RM79.66 million.
Of the proceeds, Bina Puri intends to utilise proceeds of up to RM15 million to fund its existing property development projects as well as any other new property development projects to be undertaken by the group in the future.
It also intends to earmark RM30 million to partially repay its bank borrowings and allocate RM17.66 million for repayment of outstanding trade payables.
"Barring any unforeseen circumstances and subject to all approvals being obtained, the proposals are expected to be completed in the first half of 2023," it said.
Shares in Bina Puri traded unchanged at five sen at the time of writing, translating into a market capitalisation of RM79.88 million.