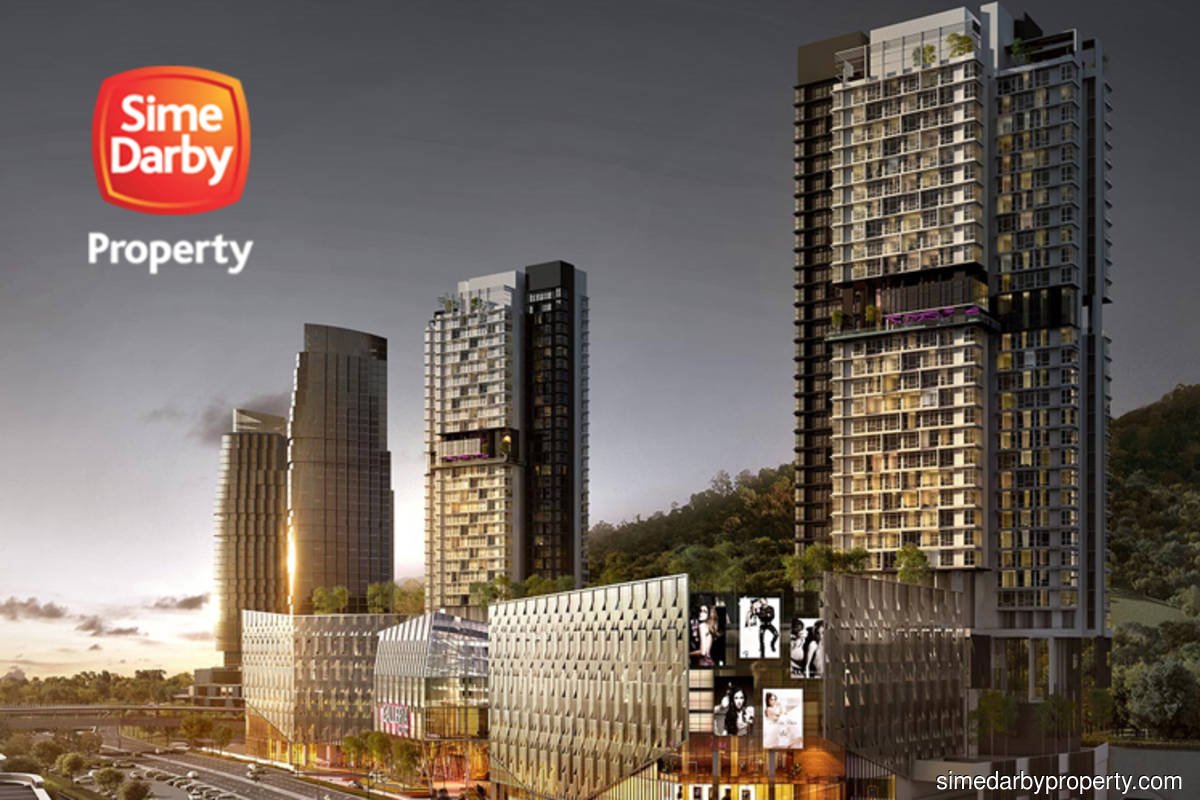 KUALA LUMPUR (June 24): The joint venture (JV) of Sime Darby Property Bhd and LOGOS SE Asia Pte Ltd (LOGOS Property), SDPLOG, on Friday announced the first close of its US$250 million industrial development fund, which will go towards the development of sustainable and integrated modern logistics facilities with green building certification at its E-Metro Logistics Park in Bandar Bukit Raja, Klang.
With 70% in capital commitments secured at first close for a fund size of up to US$250 million, the shariah-compliant fund will be anchored by Permodalan Nasional Bhd and unit trust funds under its management and Kumpulan Wang Persaraan (Diperbadankan), according to a joint statement on Friday (June 24).
This is alongside Sime Darby Property and LOGOS Property as sponsors of and co-investors in the fund, which will enable the development of logistics assets over the next three years, in accordance with the fund's business plan.
The immediate capital available to the fund for deployment as at first close is RM500 million (about US$114 million), the statement said.
"Funding from investors will support the development of sustainable, large-scale, integrated modern logistics real estate assets in Malaysia with green building certification. At its maiden site, the 177-acre E-Metro Logistics Park, the fund is set to deliver logistics assets spanning eight million square feet in gross lettable area. Located in Sime Darby Property's township of Bandar Bukit Raja, the E-Metro Logistics Park will feature a combination of ready-built or built-to specification facilities," the statement said.
Sime Darby Property managing director Datuk Azmir Merican said the fund benefits from the sub-themes of logistics and warehousing, e-commerce and cold chain, which are in high demand due to global trade flows and supply chain developments, as well as increasing e-commerce growth and changing consumer preferences.
"We are confident that the overall interest in logistics as an asset class will increase. The E-Metro Logistics Park is strategically located and connected to highways, seaports, and airports, making it an ideal location for regional supply chain hubs," he said.
LOGOS head of Malaysia David Aboud said the design and construction of the first two facilities at E-Metro Logistics Park, Metro Hubs 1 & 2, measuring 800,000 square metres and 1.2 million square metres of gross leasable area, respectively, are already underway and the first phase for identified tenants is expected to be completed in June 2023.
"We have deliberately planned our phasing to have additional space coming online regularly from that point onwards over the next few years.
"The logistics facilities to be developed by the fund will be designed with ready features such as office space and common user amenities as well as facilities, multi-tiered security systems, and adequate storage racking heights and modern firefighting systems. Tenants will be presented with solutions to grow their businesses efficiently, with the flexibility to adopt and expand layout designs according to commercial needs, including for warehouse automation," Aboud explained.
Trading of shares in Sime Darby Property as well as its structured warrants was halted for an hour from 9am on Friday, prior to the announcement.
At 10.59am, the counter rose 1.16% to 44 sen, valuing it at RM2.92 billion. The stock has fallen 28.69% year-to-date.
Edited by Surin Murugiah