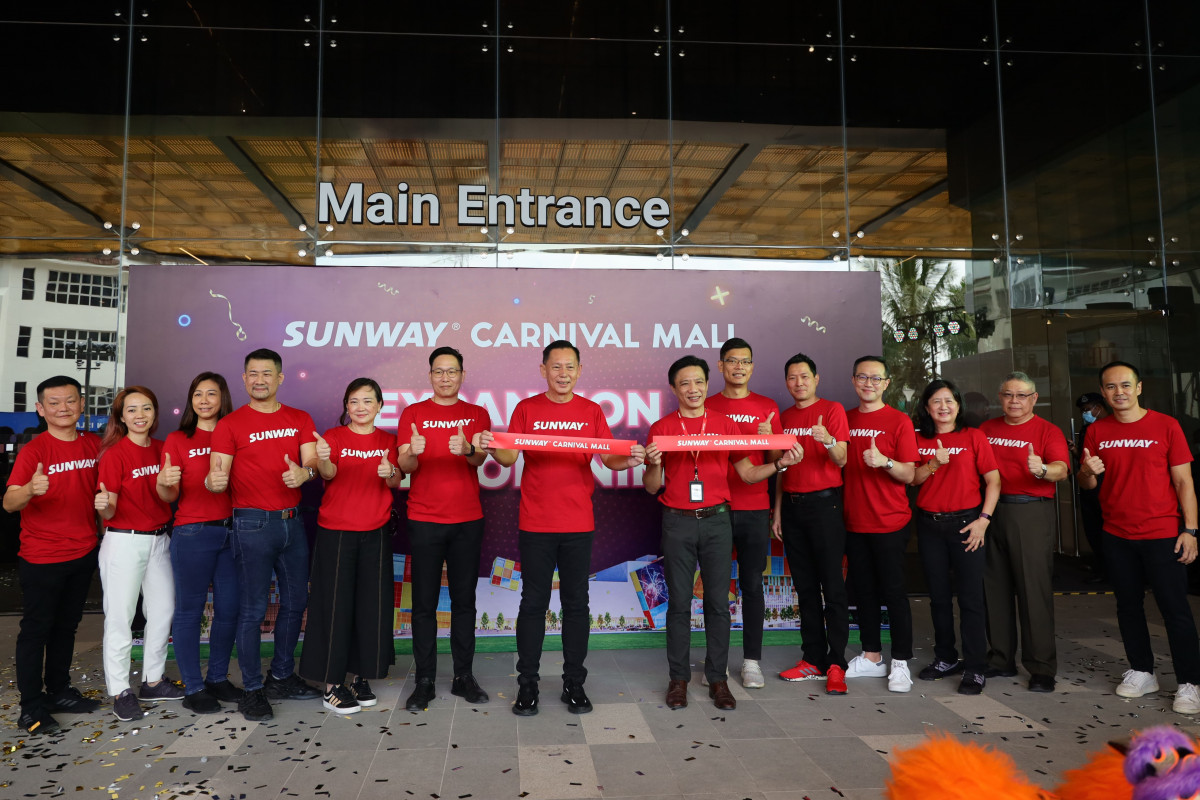 PETALING JAYA (June 24): Sunway is shifting its focus to the northern region in the coming years starting with the RM500 million expansion of Sunway Carnival Mall in Penang.
The mall, which is located in Seberang Prai, saw its retail space doubled to 1 million sq ft with a 60% increase in the number of shops to 350 plus an extended parking facility.
The newly expanded mall has recorded a 95% leasing rate with 80% occupancy upon opening. According to a statement by Sunway Malls today, the occupancy percentage is expected to pick up progressively in the next three months, in line with more shops opening after renovation.
The mall is also projected to be 100% leased by 2H 2022, the statement added.
"There are a lot of potential upsides since Penang has one of the highest levels of urbanisation in the country at 91% with a population density of 1,500 persons per sq km," said Sunway Malls & Theme Parks CEO HC Chan, adding that Sunway Carnival Mall has maintained its target of 15 million visitations per annum.
Collectively, the expansion exercise has generated some 2,000 jobs for the local community.
The next phase will consist of a refurbishment of its original wing, targeted to complete by late 2024.
Sunway Carnival Mall General Manager Chai Wen Yew noted that the expansion enabled the mall to be in a stronger position to create and curate more engaging experiences for its catchment market.
Besides Sunway Carnival Mall, the mall operator has earmarked another two retail developments (one in Penang and one in Ipoh, Perak) to bolster its position in the northern region --- as part of its strategic direction to grow its retail space beyond the Klang Valley.
Cumulatively, Sunway Malls' current total retail space stands at 5.3 million sq ft of net lettable area with the central region, occupying 70% of the mall group's total retail space while both the northern region and southern region's shares are 19% and 11% respectively.
With future developments in the pipeline, Sunway Malls' future retail space will increase by 52% to 8 million square feet of net lettable area, with the northern region occupying 38% of the mall group's total retail space.
Currently, with seven malls in its portfolio spread across the country, the mall group is expected to increase its asset to 12 physical malls in the next five years.