Transit-oriented developments tend to see high take-up rates
The MRT 3 Circle Line will provide connectivity to some mature areas that lack access to public transportation
EdgeProp's Location Scan will display a myriad of information on properties within the vicinity with just a simple search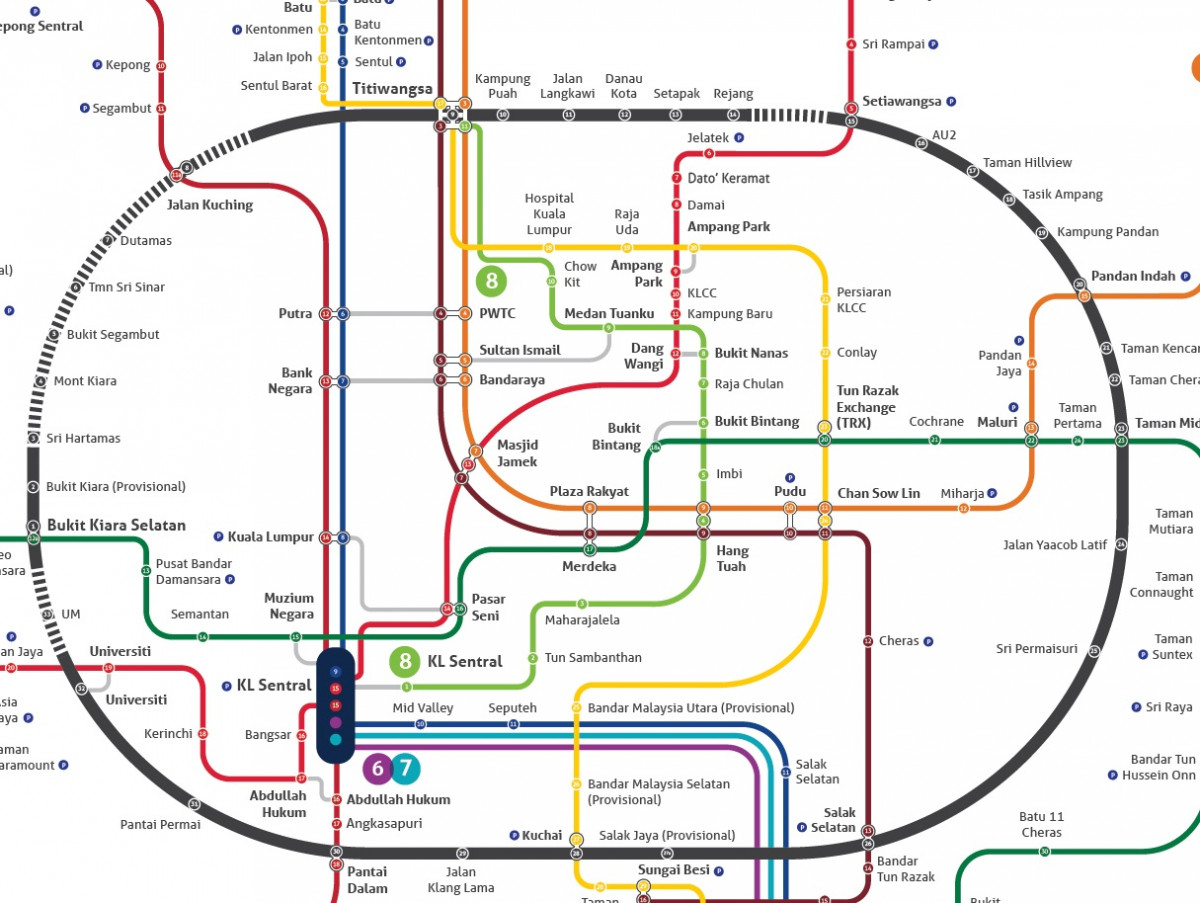 According to Mass Rapid Transit (MRT) Corporation Bhd, the MRT Line 3 or Circle Line is the critical final piece to complete the Klang Valley's urban rail network. The 50.8km alignment along the perimeter of the Kuala Lumpur city will connect to the existing MRT, light rail transit (LRT), KTM Komuter and Monorail lines via 10 interchange stations.
While the main focus is on the significant connectivity improvement in the Klang Valley, the MRT 3 is also expected to be a catalyst to property developments around the areas of the MRT stations.
This in turn will have an impact on their surrounding property and rental prices. Drawing observations from the MRT Kajang Line, experts have noticed an upward trend on prices of properties within the vicinity of the line.
How about the MRT3? How impactful will the MRT3 be on prices?
Appreciation up to 50%
According to Zerin Properties head of research and consultancy Roja Rani Applanaidu, the development of MRT3 will lead to numerous positive impacts to the property markets around the proposed station locations. However, the extent of growth will differ according to the station's locality.
"Influencing factors include the scale of improvement to existing accessibility and connectivity; local economic profile; opportunities for future growth (landbank availability, land use planning, etc); and supply-demand dynamics," Roja Rani tells EdgeProp.my.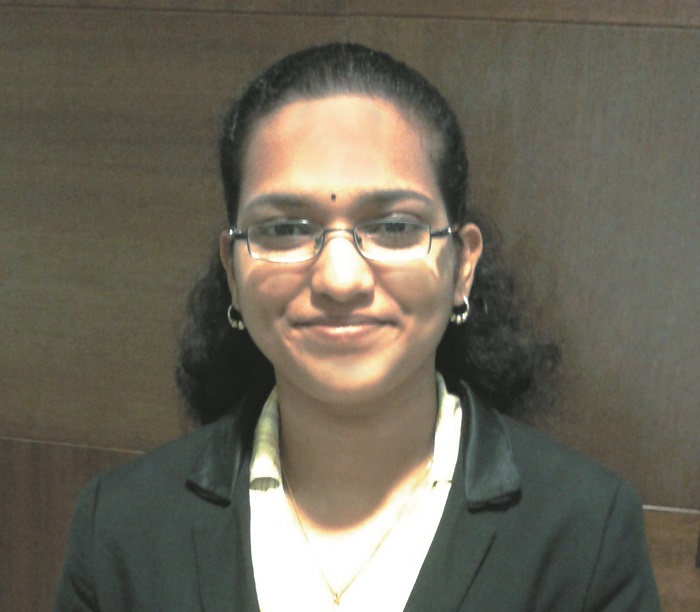 "As a general rule of thumb, residential properties located within 500m from the stations and linked to the station areas through proper planning may appreciate up to 30% while commercial properties are likely to achieve higher appreciation rates of up to 50%, especially if located within close proximity to interchange stations," she Roja Rani.
Meanwhile, properties located further than 500m from the stations but are within considerably short distance with good accessibility to the stations are also likely to experience increase in prices, albeit at lower rates, she explains. The same applies to properties which already have good connectivity to begin with.
Thus, she expects areas like Mont'Kiara, Sri Hartamas, Dutamas, Setapak, Ampang, Pantai Dalam and Jalan Klang Lama will benefit the most from the proposed MRT3 stations.
Echoing similar sentiments, Henry Butcher Malaysia chief operating officer Tang Chee Meng notes that MRT3 will improve accessibility to these areas and would likely make these areas even more attractive and desirable as places to stay as well as invest in.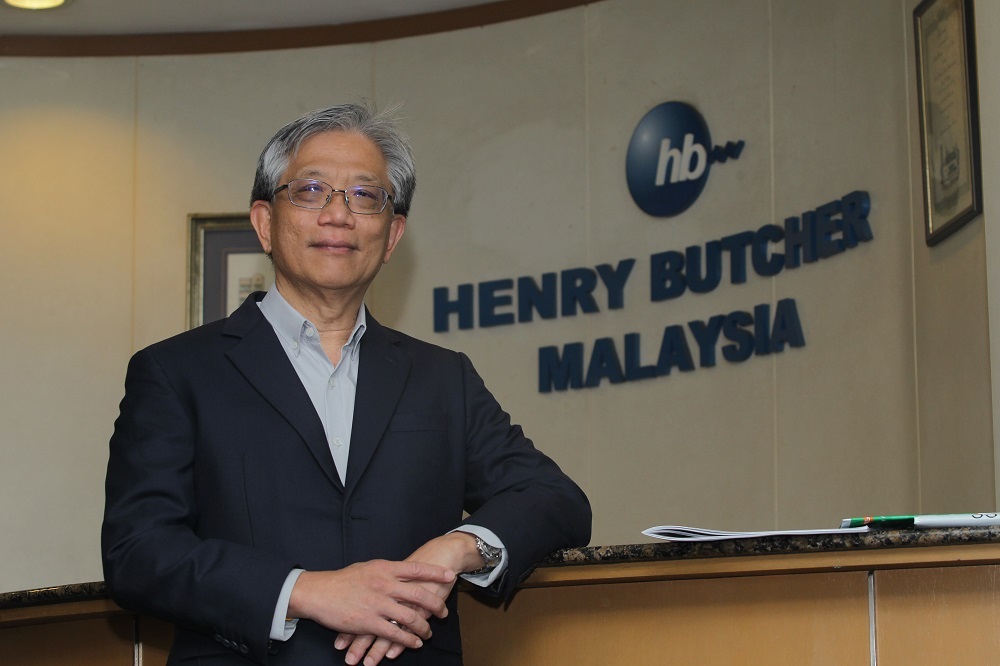 "In turn, this will generate stronger interest and demand for properties in these areas and will, in the long run, contribute to an improvement in occupancy rates and ultimately have a positive impact on property prices and rentals," Tang adds.
On the other hand, Roja Rani adds that residential properties, especially landed properties located too close to the alignment and stations may experience decline in prices due to factors such as noise, vibrations and congestions.
Past trends
"Property values are influenced by many factors, not just availability of public transportation. These include popularity and perceived desirability and image of the location, ease of accessibility, proximity to schools, shopping and social and recreational amenities, changes in government policies and development of new infrastructure and amenities," explains Tang.
According to overseas trends in Singapore and Hong Kong, he notes that properties located close to rail stations do gain popularity and "often, other things being equal, appreciate more than other similar properties which do not have any stations in the neighbourhood or are located further away from the stations".
In Singapore, a research by the National University of Singapore (NUS) (2009-2013) indicates that "the closer a property is to an MRT station, the higher the price, with 500m or closer being the 'gold standard'".
"The Circle Line stations [in Singapore] increased non-landed private housing by an average of 1.6%. When these stations turned operational, those within 400m of the stations saw an increase of 13.2% more than those outside of this distance," Tang quotes from the research article.
Locally, according to Henry Butcher Malaysia's data, in general, most properties registered an upward price trend after the commencement of the MRT [Kajang Line] service.
"However, as explained earlier, there are other factors which influence price movements and this could have affected the pricing and made the trend less obvious," says Tang.
Meanwhile, based on observations of transaction trends from the other phases of the MRT alignments (Kajang Line and the upcoming Putrajaya Line), Roja Rani notes that transit-oriented developments (TOD) – both residential and commercial – saw high take-up rates.
"Homebuyers, particularly the younger generation, are drawn to the convenience these developments provide. TOD are also popular among investors seeking rental and capital appreciation returns," Roja Rani says.
What about mature areas?
Roja Rani notes that Mont'Kiara and Hartamas, for instance, despite being mature and established neighbourhoods, lack access to better public transportation.
"MRT stations in these areas will have a greater spillover effect on commercial hubs by improving accessibility for employees and the general public from the surrounding areas, potentially alleviating traffic congestion caused by narrow roads and ongoing constructions.
"This would raise demand for commercial properties in these areas, resulting in price increase for sale and rent," says Roja Rani.
Similarly, she adds, the proposed Universiti station – which connects to the KL Gateway development and serves as an interchange with the LRT Kelana Jaya Line – will significantly improve accessibility to Bangsar South and the surrounding areas.
Similarly, according to Henry Butcher's Tang, people are put off by the traffic congestion in some of the main roads as well as the lack of parking space in these commercial hubs.
"With the availability of public transportation, some people may turn to using the MRT instead of driving. This may lead to an easing of the traffic congestion and alleviate the parking woes. All these ultimately would have a positive impact on demand for properties in the area and could then lead to an increase in property prices and rentals," says Tang.
Nevertheless, Tang points out areas such as Setiawangsa, Bukit Kiara/Mont'Kiara and Titiwangsa are homes to the more affluent (middle to upper-middle classes) who are likely to possess their own transportations.
"As such, the MRT will benefit the other areas more than these areas. Furthermore, the latter areas are already priced at higher thresholds and are therefore less likely to appreciate as much as other lower-priced areas as a result of the MRT3," says Tang.
He notes that the proposed Titiwangsa station will be an interchange station for five rail lines, namely MRT3, MRT Putrajaya Line, LRT Ampang, LRT Sri Petaling and also Monorail lines.
"This will provide great connectivity and convenience to the people residing in the neighbourhood as well as close by and will have a very positive impact on residential areas and commercial hubs in the vicinity," says Tang.
As for Roja Rani, she opines that it is still premature to specifically identify projects that would benefit from MRT3, stating that the proposed stations are still subject to change based on feedback from the public and stakeholders.
EdgeProp's Location Scan
Considering to invest in TOD within the vicinity of the proposed MRT3 stations? To ease the process, EdgeProp Malaysia has introduced Location Scan, a tool that empowers property buyers to make informed decisions driven by data. By a simple tap to the link on EdgeProp.my property portal, you can better understand the property and the area of your choice.
Designed to be user-friendly, a simple search on the Location Scan will reveal heaps of information such as land size, tenure, past transactions and so on.
It has a feature to search based on the planned MRT 3 stations. You can click any of the stations and a list of projects surrounding the selected station will be displayed together with the aforementioned data.
Location Scan will also automatically list all properties within 1km of the searched input, where you can look for information such as capital gains or rental yields of neighbouring properties. You can even widen the search by setting the perimeter distance up to 10km, as well as filter your search based on the type of properties you are looking for, such as landed or non-landed.