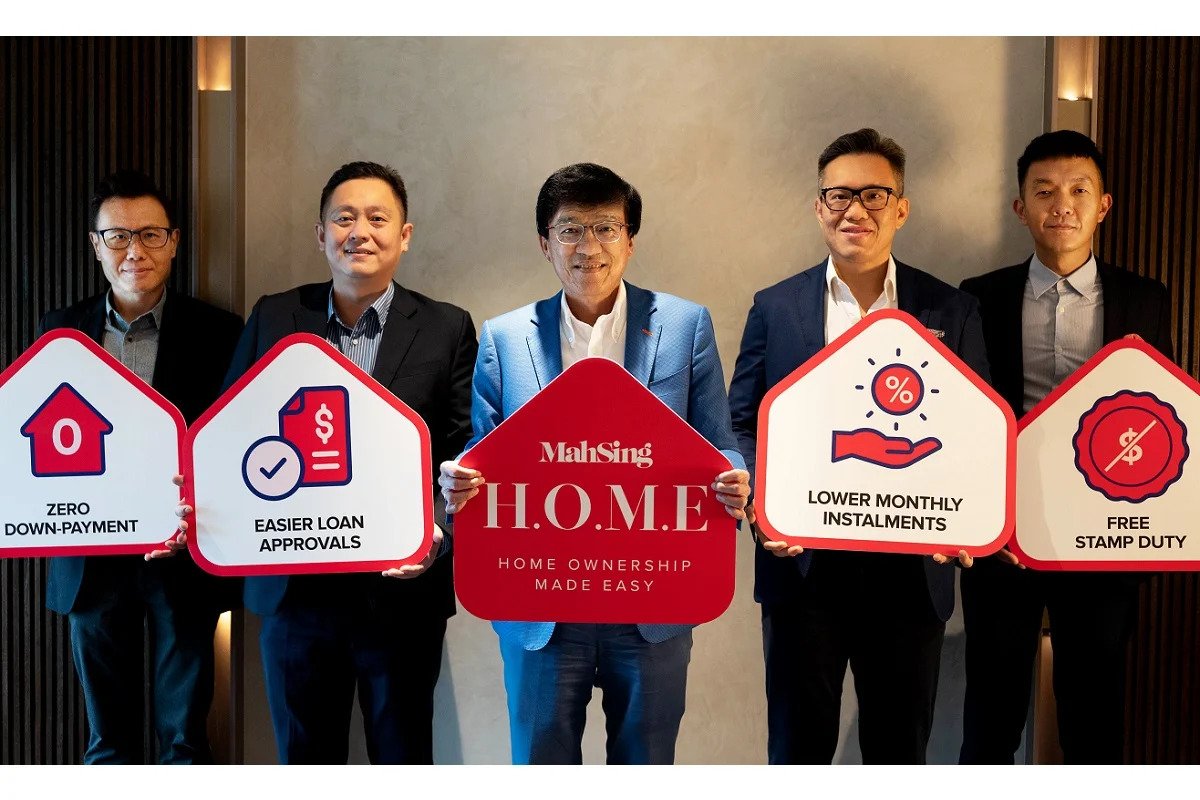 The campaign runs from July 1 to Sept 30
13 participating Mah Sing projects, 10 of them in the Klang Valley
PETALING JAYA (July 4): Mah Sing Group Bhd has launched its own homeownership campaign, dubbed "H.O.M.E" (Home Ownership Made Easy). Running from July 1 until Sept 30, the campaign aims to address homebuyers' main concerns of saving up for a down payment, qualifying for a loan, and paying monthly housing instalments.
In a media statement on Monday (July 4), founder and group managing director Tan Sri Leong Hoy Kum noted that the sales campaign aims to make homeownership easier for homebuyers, particularly first-time purchasers, by continuing to offer attractive perks and discounts. There are 13 participating projects in this campaign with 10 projects in the Klang Valley, one in Johor and two in Penang.
"We are well aware that our products are the right products for the market due to the good take-up rates of our affordable M Series properties. However, that is insufficient. We aimed to design a sales campaign which is able to address homebuyers' pain points, yet complement the range of projects offered by Mah Sing to meet the demands of the current market," he said.
"Now, we officially unveil the Mah Sing H.O.M.E sales campaign. Supported by the continuous economic recovery, we believe there will also be pent-up demand for affordable properties in strategic locations with good accessibility and ready amenities. We are confident that H.O.M.E will provide more sales impetus for our products and [we are] on track to achieve our RM2 billion new property sales target for 2022."
The campaign also offers homebuyers zero down payment, free stamp duty, easier loan approval and lower monthly instalment.
The 13 participating projects with 10 in the Klang Valley are Camellia @ M Senyum, Salak Tinggi (double-storey terrace homes), M Vertica, Cheras (high-rise residential), M Aruna, Rawang (two-storey link homes), M Arisa, Sentul (high-rise residential), Southville City, KL South (high-rise residential), M Oscar, Off Kuchai Lama (high-rise residential), M Astra, Setapak (high-rise residential), M Luna, Kepong (high-rise residential), M Adora, Wangsa Melawati (high-rise residential) and M Panora, Rawang (double-storey superlink homes).
In Johor, there is Erica @ Meridin East, Pasir Gudang (double-storey terrace homes), while in Penang, there are Ferringhi Residence 2, Batu Ferringhi (high-rise residential) and The Loft, Bayan Lepas (seaview residential suites).