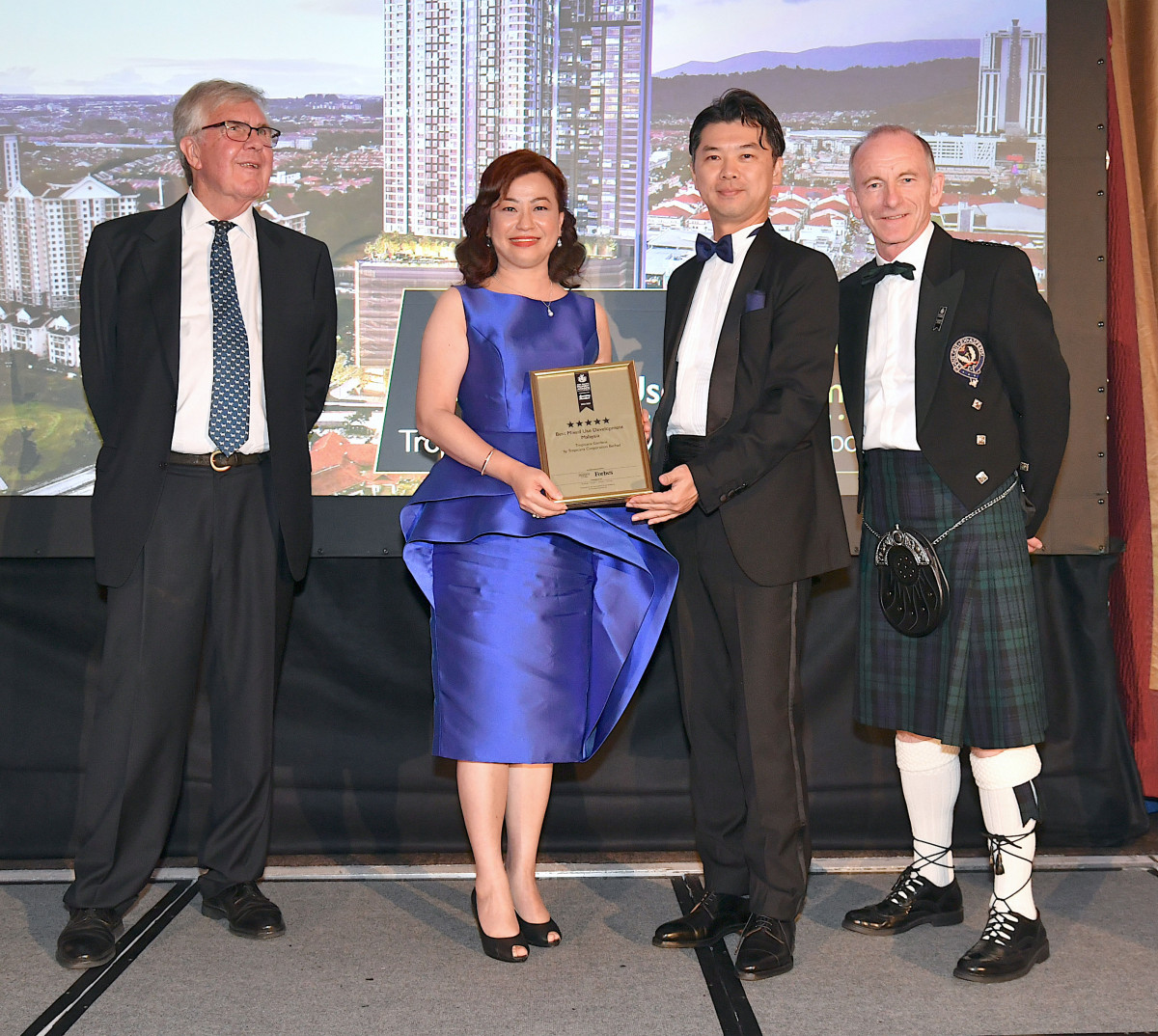 Tropicana Gardens aligns with Tropicana's approach to environmental, social and governance (ESG) principles through its sustainable design.
Other components of Tropicana Gardens besides the office tower are the 1 million sq ft Tropicana Gardens Mall as well as high-rise offerings such as Edelweiss SOFO & Serviced Residences.
PETALING JAYA (July 15): Tropicana Corporation Bhd has received two awards for Tropicana Gardens, its residential and commercial development in Tropicana Indah.
It was awarded the international 5-Star Award in the Best Mixed Use Development Malaysia category at the International Property Awards 2022-2023 held at the Sheraton Grand London.
This win represented Tropicana's 13th victorious year in the Asia Pacific Property Awards, the largest branch of the International Property Awards.
Furthermore, Tropicana Gardens Office Tower had managed to bag the Silver Award in the Corporate Offices category at the 2021 Malaysian Institute of Interior Designers (MIID) REKA Awards.
"From the get-go, Tropicana Gardens was designed with people in mind, centred around the Group's eight unique development DNAs. Towards this end, we always strive to create the best communal living environment, emphasising connectivity, generous open spaces, and innovative concepts and design.
"For its office tower, Tropicana's management aimed to foster a conducive working environment, integrating ample amenities and facilities and placing everything within reach for the convenience of employees and visitors. To achieve this, we worked with one of the best interior designers in the industry to create an ideal workspace to live, learn and prosper in, as we continue Redefining the Art of Living," said Tropicana senior managing director, marketing and sales Joanne Lee.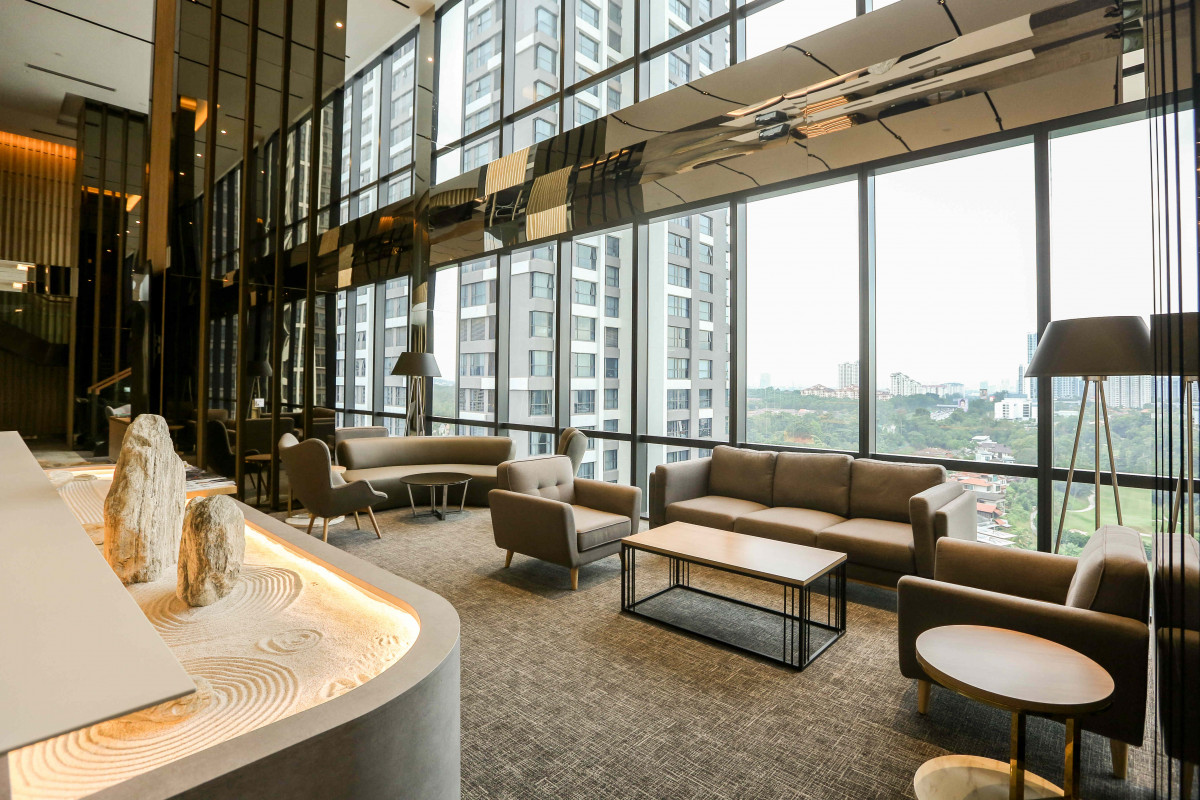 Designed by Tropicana's appointed interior design consultant, SL Group Design, the office tower's elevated conference room at the Level 12 Experiential Hall drew inspiration from the effortless grace and flowing curves of a waterlily floating on a garden pond.
"Tropicana Gardens Office Tower was a challenging project, whereby we needed to understand the client's requirements and create a uniform aesthetic across the office tower's spaces and facilities, suitable for all divisions.
"This included an open concept enhancing collaboration and natural air circulation, as well as specific requirements such as expanded storage space," said SL Group Design senior interior designer IDr Ling See Mun.