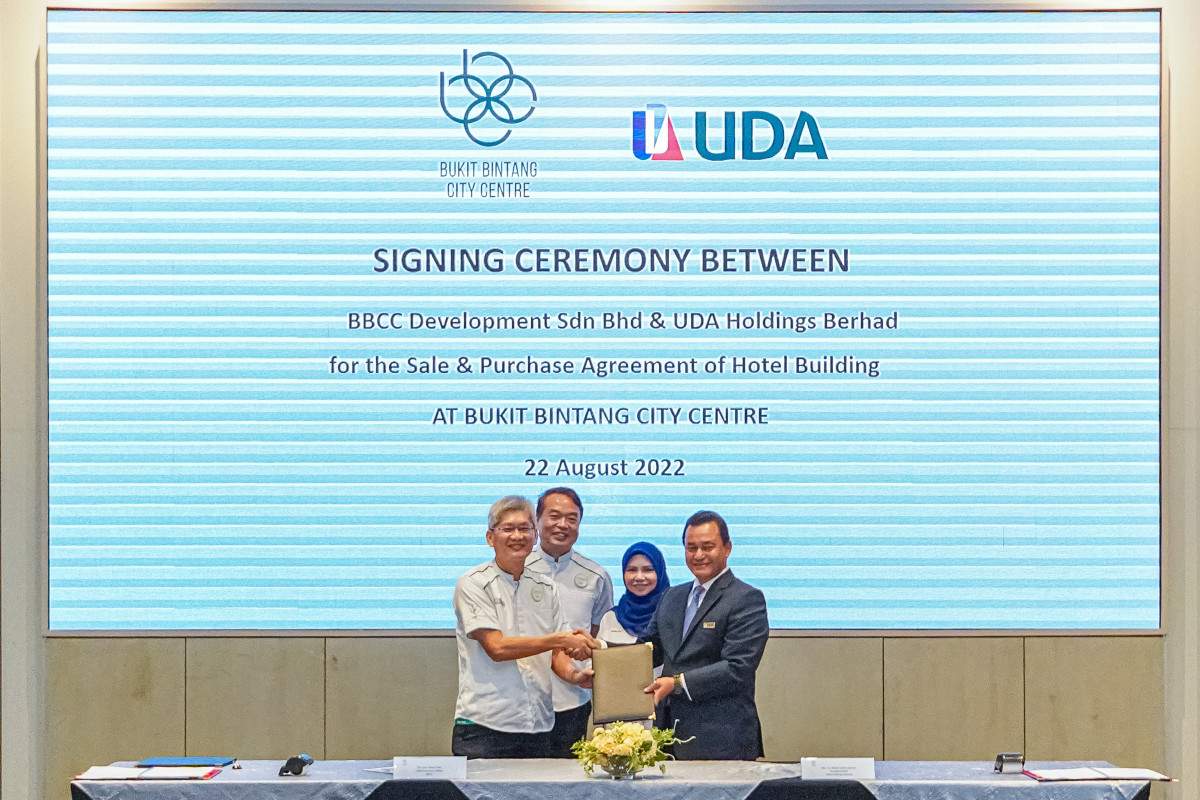 KUALA LUMPUR (Aug 23): UDA Holdings Bhd has inked a sale and purchase agreement (SPA) with BBCC Development Sdn Bhd to purchase a hotel building here in Bukit Bintang City Centre (BBCC).
In a statement on Aug 22, the developer stated the purchase of the RM295 million hotel building is a proactive measure to strengthen the company's assets strategically. The hotel is part of the BBCC master plan and is expected to be completed and handed over to UDA in 3Q2024.
"The hotel purchase is part of a strategy to boost UDA's hospitality business arm via subsidiary AnCasa Hotels & Resorts. UDA has the capability to drive the hotel business that will soon be the focus of tourists in Kuala Lumpur. This investment will also be able to positively contribute to profits while promoting the nation's tourism industry. The location [of the hotel] in the heart of KL is strategic, with easy access to transportation hubs," said UDA Holdings chairman Datuk Norliza Abdul Rahim at the SPA signing ceremony on Aug 22 at the BBCC sales gallery.
Also present at the event were UDA Holdings president/CEO Mohd Salem Kailany, BBCC Development CEO Low Thiam Chin and BBCC Development director and Eco World Development Group Bhd president/CEO Datuk Chang Khim Wah.
The upcoming hotel is a part of an entertainment hub in BBCC that also includes the Zepp KL concert hall (subsidiary of Sony Music Entertainment (Japan) Inc), Malaysia Grand Bazaar, a theatre and a banquet hall that will be located at the base of the hotel building.
Expected to be completed in 3Q2024, the hotel will consist of 450 rooms with options of up to three rooms per unit. It will incorporate elements of KL history in the overall concept with a uniquely Malaysian theme to provide a fresh experience to hotel guests.