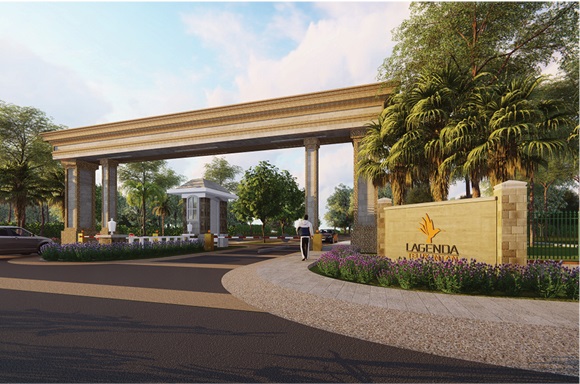 KUALA LUMPUR (Aug 23): Lagenda Properties Bhd's net profit rose 17.38% to RM50.38 million for the second quarter ended June 30, 2022 (2QFY22), from RM42.92 million a year earlier, due to an increase in its confirmed sales as a result of effective marketing strategies.
Earning per share increased to 6.03 sen from 5.49 sen, according to the affordable housing and integrated township developer's Bursa Malaysia filing on Monday (Aug 22).
Likewise, its quarterly revenue surged 51.62% to RM258.55 million from RM170.52 million as a result of the management's initiative to convert the group's completed units into sales via effective marketing strategies at affordable pricing to customers.
Lagenda said its property development segment achieved a profit before tax of RM77.81 million in 2QFY22, up 36.33% from RM57.08 million a year ago. The segment's revenue increased 61.31% to RM224.81 million from RM139.36 million.
The group declared an interim dividend of three sen per share, with an ex-date of Sept 14 and payment date of Sept 26.
For the six-month period, Lagenda's net profit eased 1.12% to RM97.39 million from RM98.5 million last year, while cumulative revenue was up 13.04% to RM451.3 million from RM399.23 million.
In a statement, Lagenda managing director Datuk Jimmy Doh labelled the group's results in 2QFY22 as "satisfactory" and noted that the 3,000 units of homes the group launched in the quarter will contribute towards its performance in the coming months.
"These new launches achieved healthy take-up rates, signalling the continued strong demand for Lagenda Properties' projects and we expect this to continue into our future launches," he said.
Going forward, Lagenda said it is ramping up activities in the second half of the year to achieve its target of launching more than 6,000 units of homes with gross development value (GDV) exceeding RM1 billion in 2022.
Doh noted that the group's strong balance sheet with a low net gearing ratio of 0.05 times leaves the group well-positioned for further landbanking activities.
"On Aug 9, 2022, we announced a proposed acquisition of 422 acres of land adjacent to Lagenda Teluk Intan to maximise the potential of our existing project.
"We are currently in negotiations with other landowners to further expand our footprint into more states in Malaysia and to achieve our goal of launching at least one new township per year to provide sustainable growth," he added.
Lagenda said that as of June 30, its unbilled sales stood at RM634.1 million, while outstanding bookings totalled RM310.2 million.
The group expects to achieve satisfactory results for FY22.
Shares in Lagenda closed one sen or 0.83% lower at RM1.20 on Aug 22, giving the group a market capitalisation of RM1 billion.