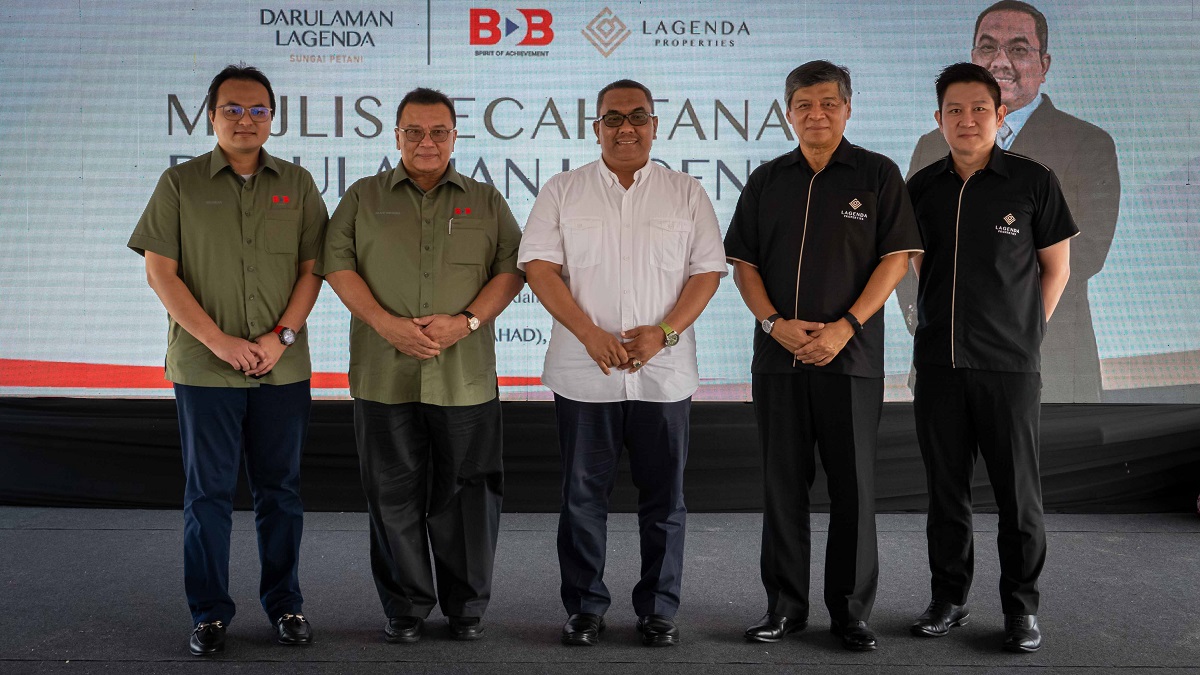 Darulaman Lagenda will comprise more than 2,500 landed affordable homes with a gross development value of RM593 million
KUALA LUMPUR (Sept 2): Lagenda Properties Bhd will be developing a new "affordable township in the heart of Sungai Petani", Kedah with Bina Darulaman Bhd.
Called Darulaman Lagenda, the development will comprise more than 2,500 landed affordable homes with a gross development value of RM593 million, Lagenda Properties stated in a media release.
The township will have three phases with the first phase comprising 282 units. All the units will be landed homes and priced below RM250,000 per unit.
The developer stated that the township is geared at addressing the demand for affordable homes among the low and middle household income groups.
It is also "targeted towards achieving the 'One Family One Home' aspirations of Lagenda Properties".
"Future affordable housing development should be tailored towards townships that enable homeowners to enjoy quality and communal living experience. Lagenda Properties, with our pricing strategy and lifestyle focus, is committed to delivering our strategic and sustainable plan," said chairman of Lagenda Properties, Admiral Tan Sri Panglima Dr Ahmad Kamarulzaman Hj Ahmad Badaruddin.
"This will positively contribute towards the 12th Malaysian Plan spearheaded by the Ministry of Housing and Local Government to deliver 500,000 affordable homes, benefitting the underserved community," he added.
Meanwhile, managing director of Lagenda Properties, Dato Jimmy Doh said that home ownership has been a constant challenge faced by all Malaysians.
"This is why in developing our homes, it is our utmost priority to reverse engineer our process to ensure that our prices match what the people can afford," he said.
"Moving beyond Perak into Kedah is a timely and strategic move for us – as we see more and more people in Kedah struggling to afford a home to call their own. With our expertise in affordable development, and BDB's strength in Kedah – we are confident that this is just the first step in alleviating or at least mitigating somewhat the affordability crisis in the surrounding area," added Doh.