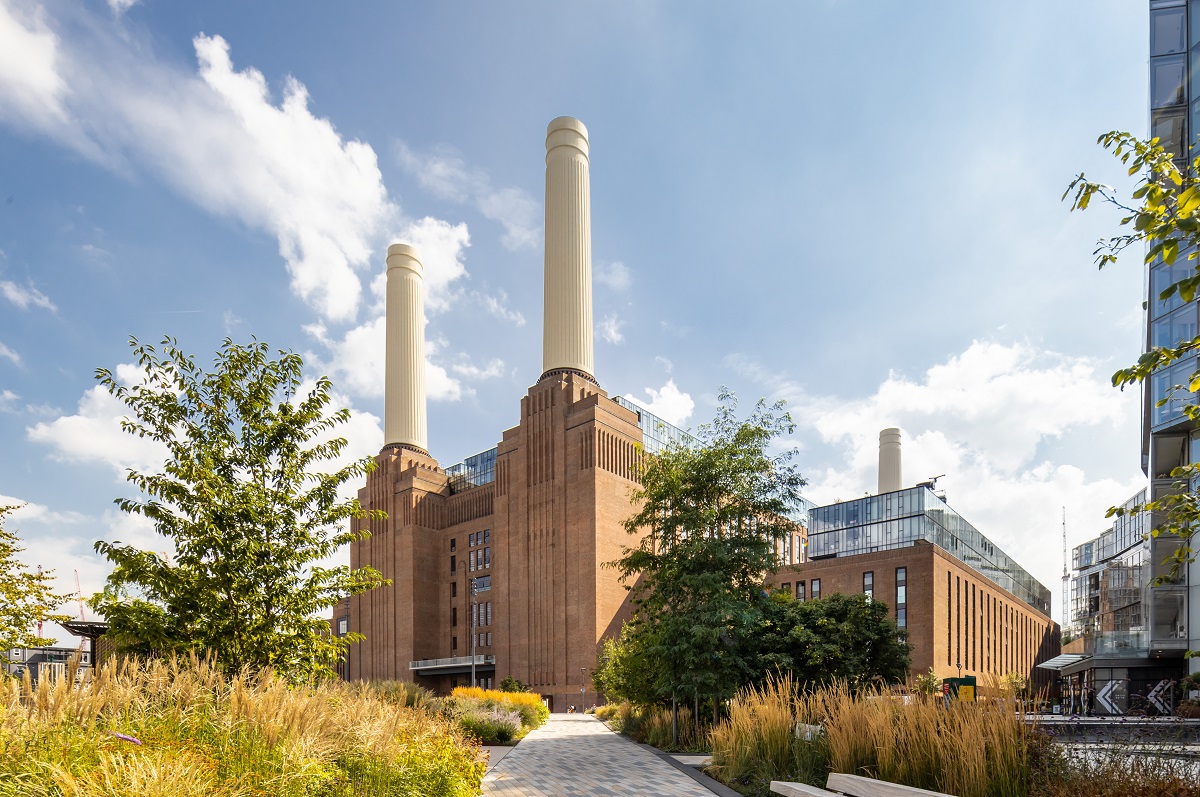 "Headlining the festival" is Arcadia's Lords of Lightning, a duelling spectacle involving multimillion volt bolts between the "two Lords" that will take place at 7pm on Oct 14.
PETALING JAYA (Sept 28): To mark the public opening of London's Battersea Power Station on Oct 14, there will be a free, five-day 'Festival of Power' that will run from Oct 14 to 16 and on Oct 22 and 23.
According to a media release, "headlining the festival" is Arcadia's Lords of Lightning, a duelling spectacle involving multimillion volt bolts between the "two Lords" that will take place at 7pm on Oct 14.
Visitors will also be able to take part in various forms of entertainment including walkabout performers, acrobats and brand activations.
Other highlights will include the official countdown to the Battersea Power Station opening its doors from 10am, which will take place in Malaysia Square to the south of the building.
There will also be live music including a special performance from the Battersea Power Station Community Choir following the official countdown moment, 'Emerge Showcase' from World Heart Beat Music Academy featuring up and coming talent aged 16 to 25 years from the Battersea and Nine Elms area and the Setia Drummers, a troupe of Malaysian drummers.
More musical events include performances from local classical music company, Young Guns; local radio station, Riverside Radio, will be broadcasting live from Battersea Power Station; and Sound Minds will present a special 'Breathe' programme with live acoustics.
Guests can also explore the Bright Sparks Trail — a brand new trail app which informs users about the history of Battersea Power Station, with geo locations, photo uploads, trivia, quizzes and missions, leading visitors to secret live performances across the site, from an Royal Air Force pilot to a Busk in London busking stage.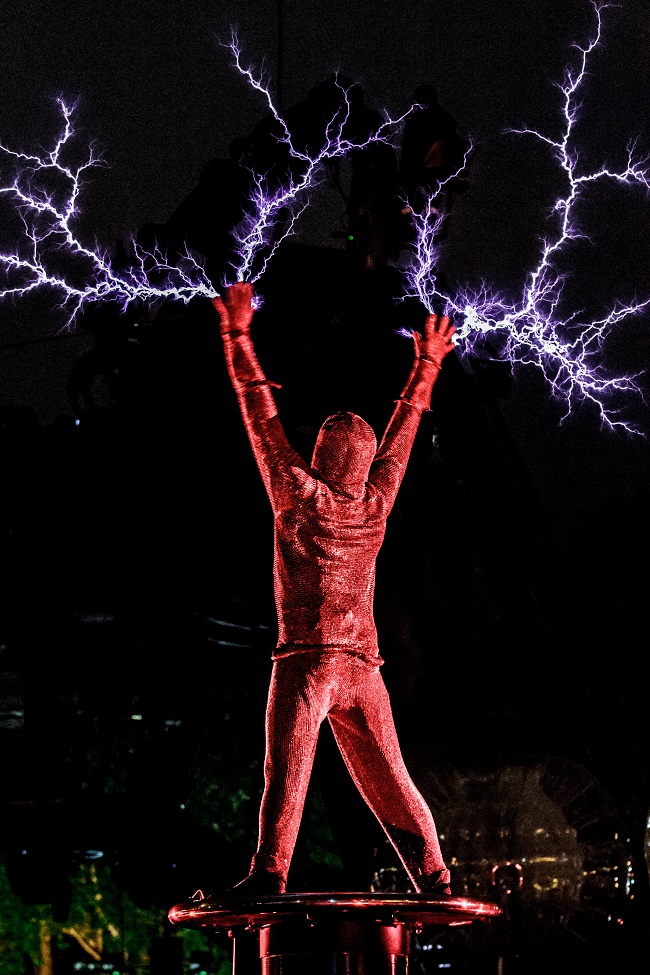 Budding musicians can even have their moment in the spotlight, with a 'people's piano' located inside Turbine Hall B which is free for visitors to play.
There will be plenty of delicious food and drink "available from the first wave of new restaurants, cafes and bars opening at Battersea Power Station from Oct 14" including Control Room B from Inception Group, a 1950s style all-day bar within one of Battersea Power Station's original control rooms, while Le Bab, Where The Pancakes Are, Poke House and Clean Kitchen Club will also be operating from that day.
Those who prefer "neighbourhood riverside settings" can try restaurants and bars situated in the first completed phase, Circus West Village, including Francesco Mazzei's Fiume, Vivek Singh's Cinnamon Kitchen, Wright Brothers, Tapas Brindisa or Gordon Ramsay's Street Pizza.
New stores opening from October include Ralph Lauren, Mulberry, Theory, Lacoste, Polestar, Aēsop, Space NK, Ace + Tate, lululemon, Hugo Boss, Jo Malone London, Uniqlo and Mango.
Also opening in October is Lift 109, a unique glass elevator experience inside the north west chimney, offering epic panoramic views of London from a height of 109m from ground level.
"We're less than three weeks from the public opening of Battersea Power Station and Electric Boulevard so the countdown is well and truly on. To mark such a momentous occasion, we are hosting the Festival of Power which will be an opportunity for Londoners, the local and wider community, as well visitors from across the world, to experience this iconic building for the very first time," said Simon Murphy, chief executive officer, Battersea Power Station Development Co.
"It's going to be a truly memorable occasion, with something for everyone."
The wider Battersea Power Station development is owned by a consortium of Malaysian investors comprising Sime Darby Property (40%), S P Setia (40%) and The Employees' Provident Fund (20%), with the commercial assets within the Power Station building now being directly owned by Permodalan Nasional Bhd and EPF.