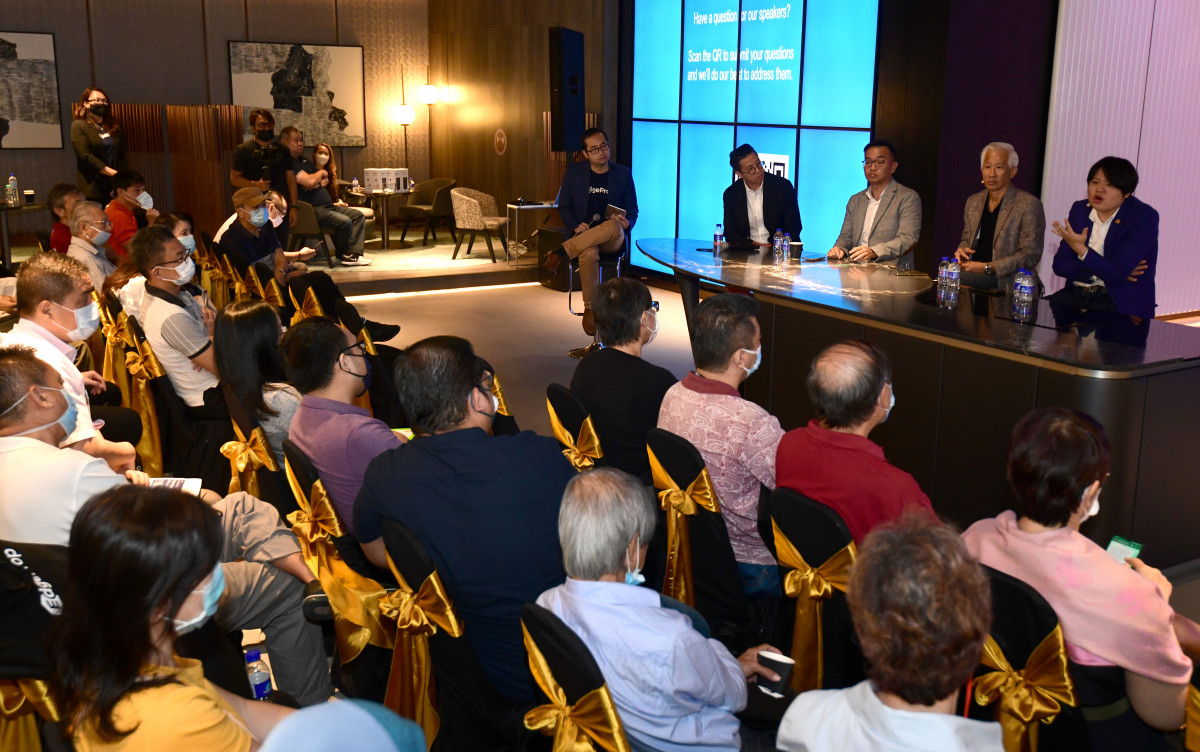 Lendlease has engaged HBMK from early on to study how its development can be built to ease property management well into the future.
KUALA LUMPUR (Oct 4): What are the most important factors in ensuring good property management? This is one of the points highlighted during the panel discussion of The State of Strata Living: What to know before you buy, organised by EdgeProp Malaysia and Lendlease last weekend.
The event, which also included two talks, followed the EdgeProp-Lendlease Sustainable Strata-living Survey. Run from July 8 to Aug 5, the survey uncovered interesting findings about what strata residents wish to experience today.
The panel discussion, moderated by EdgeProp Malaysia managing director Alvin Ong, was graced by TRX Residences project director and head of residential practice, Asia, Eric Chan; Architect Centre accredited building inspector, Anthony Lee Tee; Chur Associates founder and managing partner, Chris Tan; and Henry Butcher Malaysia (Mont Kiara) Sdn Bhd (HBMK) executive director, Low Hon Keong.
Held at the TRX Residences Discovery & Experience Gallery here, the 50 attendees of the full-house event enjoyed talks presented by Lee titled Safe or Sorry: What should residents look out for?; and by Tan titled Communal Living: Resident's guide to solving issues proactively, as well as a presentation by Lendlease on Global Living: International standards in urban living.
Ong said the key takeaway is that the power in shaping the future of strata living is not just in the hands of developers but property buyers as well.
On that note, he said more homebuyers are beginning to realise that good property management starts from the moment the development plan is conceived.
In response, Chan said in order for a developer to have a successful portfolio, there's no running away from responsibility even after handover. Hence, he said Lendlease, whose current portfolio includes a total of 21 projects across gateway cities around the world, has engaged HBMK from early on to study how its development can be built to ease property management well into the future.
TRX Residences is part of The Exchange TRX precinct, which is a joint-venture project between Lendlease and TRX City Sdn Bhd, the master developer for Tun Razak Exchange (TRX), Malaysia's new central business district.
Likewise, Low said more developers have started to put their thoughts in property management even before the planning stage. He said this is a very good sign as it means there is greater awareness on the importance of property management.
"If the building is not designed well, we, being the property manager, on behalf of JMB (joint management bodies) and MC (management corporations), will need to do a lot more to maintain the building," Low said, adding that it is going to cause inconvenience for the personnel to do their job.
"There are small details that will have effect in the long run – for the next 10, 20 or 30 years. Eventually it will have financial impact on the building maintenance," he said.
Concurring, Lee said developers should be going back to the drawing board and getting it right from the design stage.
"Developers build, sell and then wash their hands after completion … and when [faulty] things are discovered – the property is already done," he said.
However, Lee noted that [some] property developers are now saying "we are not going to sell it and walk away; we are going to stay around and manage the property".
What is fair maintenance fee?
Ong pointed out that the survey showed that people are willing to pay more for better property management, but how will homeowners know if the maintenance fees they are paying are fair for the cost of a property's upkeep?
"Is there a formula for the layperson to serve as a guide? Also, if a property is designed for easy maintenance, does that means the cost of maintenance should be cheaper?" he asked.
In response, Low asked, "How often do you see the sign 'sorry for the inconvenience caused'?
"It is from the perspective of the end user – the tenants and the owners of the property – how comfortable are they when they use the basic facilities? And how often do the facilities break down?"
He said people choose to live in high-rises for their practical facilities, security and communal living.
"Condos that are well designed are not about the number of facilities, but whether the facilities are practical. As an example, if a condo has a heated pool, how often do residents use it? Is it a worthwhile facility?" he asked.
In short, he said design and financial sustainability are both inter-related.
Similarly, Tan reminded house buyers to select not just their units, but their strata developments wisely, because it comes with a host of common facilities, for which they are co-owners, whether they like it or not.
"You may not have a choice when it comes to parents, but you can choose what kind of development you want to live in. There are things there you may not use but still, it is there and you have to pay for it."