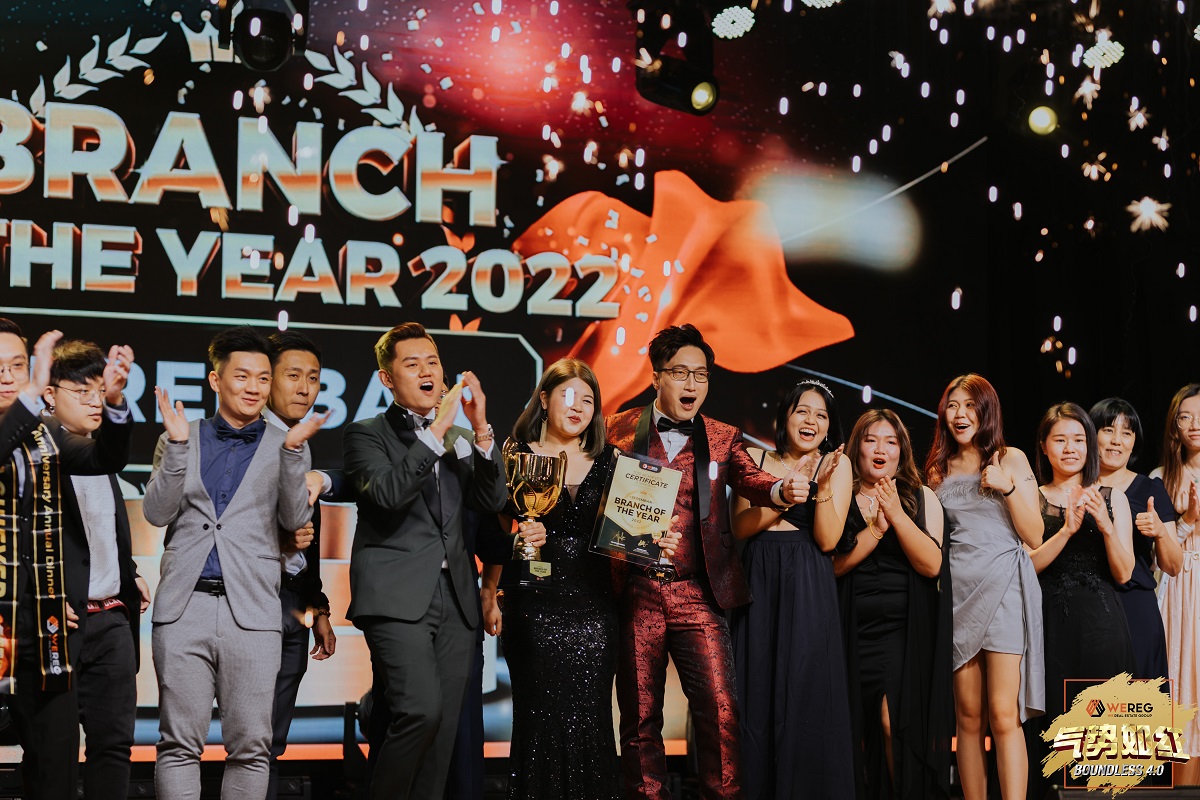 Recruited 600 agents in 2022, going beyond its target
Looking to open two new branches in 2023
KUALA LUMPUR (March 22): WEREG Properties Sdn Bhd celebrated its fourth anniversary this week with a remarkable achievement for 2022.
Founder and managing director Wilson Law said when started operations in 2019, it had a total revenue of less than RM2 million, and today it has grown more than a tenfold.
"I am proud to announce that our total revenue for 2022 has grown more than tenfold compared to four years ago! Our achievements in 2022 are the collective efforts from all Weregians," he said.
Read also
EdgeProp collaboration to strengthen WEREG Properties' branding
He said when WEREG Properties was established, with co-founder and CEO Ethan Leong, their mission is to empower Weregians to achieve financial freedom through real estate.
"Last year, we officially launched our W.H.O program (WEREG Home Ownership). In this program, we help our members to kick-start their real estate investment journey by providing financial and experience support," Law said.
He said in just five months, the company invested in 10 properties where some of the units have recorded value appreciation of more than 15%.
"Last year has been a wonderful year for us… As we look forward to 2023, I have no doubt that we will continue to achieve greater milestones," he said.
Leong said in 2021, WEREG Properties achieved the target of 300 agents while in 2022 it managed to recruit 600 agents, over shooting its target.
"The next target is to look at 1,000 agents and open two new branches in 2023. I am confident that we are going to achieve this with the commitment shown by all of you," he said in his speech during the anniversary celebration.
The company achieved 135% growth in terms of revenue and scored outstanding achievements with several awards last year, including Star Property Awards, Shanghai International Business Awards, Golden Bull Awards, Outstanding Leadership awards, and Consumer Choice awards.
"All of us in WEREG will always remember our commitment to our missions, to create a distinguished estate agency platform, to provide the opportunity for you all to achieve financial freedom, and to provide the best customer experience to all our clients," Leong said.
Law also expressed his gratitude to have Leong as his partner and the last 16 years of his support, as well as the support of top management team and all the team members.
WEREG Properties, renowned and trusted for its in-depth knowledge and experience of the real estate market, formed a partnership with the EdgeProp last year, and is expecting to strengthen the branding of the agency and enhance the efficiency on date and information sharing among the agents in the agency, internally and externally.