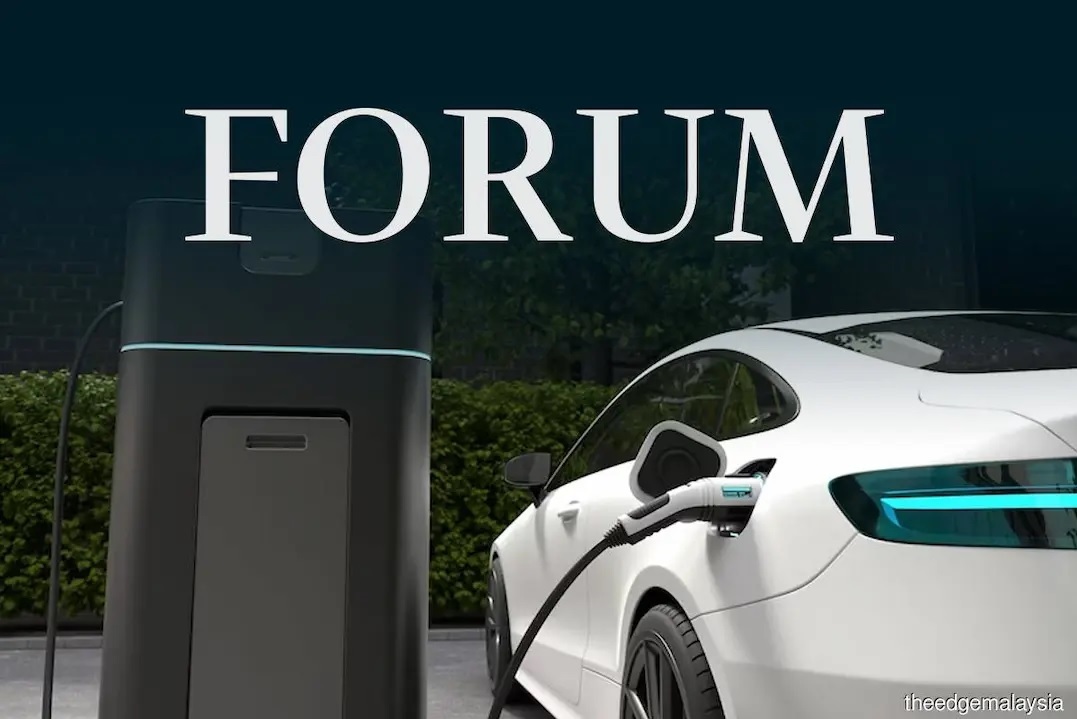 When it became clear that the EV population was expanding, it was only natural for the high-rise dwelling community to consider providing the convenience of EV charging in the building. Unlike filling up the gas tank, which only takes a couple of minutes, powering up battery engines takes longer.
The adoption of electric vehicles (EVs) is gaining traction in Malaysia, accelerated by the government's push towards sustainability and green growth.
Transport Minister Anthony Loke said recently that incentives and policies to promote EV adoption, now in the works, could be unveiled along with the new EV road tax structure by the end of the year.
The current EV road tax exemption policy ends in 2025. Unless a new structure for calculation of this category of vehicles follows, road tax for EVs would be more expensive than that for fossil fuel vehicles, and that would be unattractive to buyers of EVs.
JPJ, or the Road Transport Department, meanwhile is exploring incentives to promote EVs, among them being special number plates to differentiate EVs from non-EVs.
Among other developments, the government is working with Proton Holdings Bhd, Perusahaan Otomobil Kedua Sdn Bhd (Perodua) and other industry players to expedite the production of national EVs and the introduction of affordable EVs in the country.
In fact, Proton is believed to be accelerating the introduction of EVs that are suitable for Malaysians to as early as 2025, instead of 2027 as initially projected. This is said to be in response to the government's desire to make available more affordable and practical EVs on the market.
At the local government level, in Negeri Sembilan, the Seremban City Council (MBS) has made known its intention to procure EVs as part of its journey to turn the state capital into a smart and low carbon emissions city by 2027.
In Singapore, EVs contributed almost 12% of all car sales last year, up from about 4% in 2021, according to its Land Transport Authority. The government has been pushing EVs in the last two years, offering attractive incentives and expanding the charging network in the city state. The plan is to deploy 60,000 EV charging points across Singapore by 2030, comprising 40,000 at public car parks and 20,000 at private premises.
For non-landed private residences such as condominiums and private apartments, Singapore launched the EV Common Charger Grant in July 2021 to catalyse the deployment of EV chargers by co-funding installation costs.
The city state's target of phasing out internal combustion engine (ICE) car sales by 2030 puts it in a small group of countries with that near-term goal, including Iceland, Sweden and the Netherlands.
EV sales in Southeast Asia accounted for just under 2% of the region's total passenger vehicle sales in 2022, research from Counterpoint's Global Passenger Electric Vehicle Model Sales Tracker shows. Counterpoint is a global industry analysis firm.
Thailand was the most advanced, accounting for 58% of the region's EV sales, followed by Indonesia and Vietnam. Thailand's government has been pushing EV sales through demand-side incentives and corporate income tax incentives for EV manufacturers, noted Counterpoint.
Meanwhile, a report on the Sustainable Truck and Van website in July 2022 said China has the highest number of available charging stations on a global scale. The Asian country boasts 1.1 million publicly available EV charging stations, nearly 65% of all public charging stations available worldwide. In addition, 41% of stations in China have the fast-charging capability. Without doubt, the EV era is here, driven by the global campaign for zero emissions.
Is Malaysia ready for EVs?
It was not so long ago that stratified high-rise living was viewed as nothing more than a novelty for some and a necessity for a minority — and these would be the government's affordable housing. Fast forward to the present, it is impossible to picture urban hub skylines minus the silhouettes of skyscrapers.
Strata living is hardly just about adopting a new and trendy lifestyle. It is potentially swamped with an array of sustainability issues lurking throughout the ecosystem, stemming from the concept and design of the building to its completion, furbishment and upkeep.
More significantly, communal living is something that does not come naturally for everyone. Hence, the importance of having appropriate and relevant laws and guidelines to ensure peaceful and harmonious living.
As strata developments evolve, so must the guidelines. That is why the government is now looking at amending the Strata Management Act 2013 that governs the maintenance and management of stratified developments.
The ecosystem for dealing with ICE vehicles, liquefied petroleum gas (LPG) vehicles and EVs differs for each of these categories. Though countries the world over are jostling to push EVs, data on its technology, risks and risk management is sorely lacking.
Simply translated, an EV-related decision made today would possibly be rendered impractical or even unrealistic in the days to come as more clarity appears around its characteristics.
One of the anxieties about EVs has to be battery fires. Without doubt, fighting EV fires would be a completely different ball game altogether. Manufacturers are putting their heads together to come up with improved designs but don't expect perfection to happen soon.
So basically, we find ourselves trapped in a situation of sorts. Until the growing pains of the technology are ironed out with adequate knowledge and expertise — and this will take years — risk management of EV fires is a priority.
Guidelines must be considered holistically
When it became clear that the EV population was expanding, it was only natural for the high-rise dwelling community to consider providing the convenience of EV charging in the building. Unlike filling up the gas tank, which only takes a couple of minutes, powering up battery engines takes longer.
In fact, residents of a luxury condominium in Kuala Lumpur, I was told, have recently approved a RM1 million allocation to equip every parking bay in the building with an EV charger. The plan was for the power usage to be metered accordingly and charged back to the respective owners. (This, by the way, is also an area of contention as it has been suggested that such a practice could be tantamount to an act of "reselling" electricity. But surely such an "issue" is really a non-issue, one that is easily thrashed out in the context of changing needs?)
For safety reasons, the condo management committee has sought advice and recommendations from electrical experts on the expected jump in power load required. The project was halted immediately when the market got wind of Bomba's plans to ban EV charging within a building, irrespective of where the chargers are installed.
Such a guideline would also hit commercial buildings, especially malls and retail centres, which now provide EV charging stations at a cost. Unlike residential units, EV charging service in a mall is a nice-to-have facility to draw in the crowds.
Meanwhile, I believe some savvy developers have pushed their strata homes with the provision of abundant EV charging facilities.
The guidelines are still pending but Bomba is keen to only allow EV charging points to be sited at a certain distance away from a building proper. Presumably, this is to isolate the rapid spread of electric fires, besides facilitating Bomba's access to the fire scene.
The rationale makes sense. Still, could we do more?
Quick fixes costly and unsustainable
EVs are not just meant for the rich. Going by the government's push towards a sustainable tomorrow, these vehicles will be a way of life sooner than we imagine.
Any specification on EV charging point locations must be based on a holistic approach, factoring in the aspirations of all stakeholders. As it now stands, there appears to be little alignment between the government's push for EV usage through the provision of various incentives and the inadequate EV charging instructure.
Malaysia aims to install 10,000 EV charging points by 2025 through the Low Carbon Mobility Blueprint, according to Minister of Natural Resources, Environment and Climate Change Nik Nazmi Nik Ahmad. As at mid-February this year, there were more than 10,000 registered EVs in the country and 900 public EV chargers.
The government has invited comments from the public on the prospective ban of EV charging facilities in buildings but many are still in the dark. Bomba has also met with some key stakeholders on the matter, but surely more studies are warranted for sound decisions to be made?
Are there any other solutions besides imposing a blanket ban on EV charging within buildings? Are we on the right track? What are the lessons learnt from other countries? Is Bomba adequately equipped to fight electric car battery fires? Are EV owners aware of fire risk and what they need to do in such an occurrence?
In conclusion, there is no quick and sustainable fix to fire hazards and related issues involving EVs. The government must seek vigorous answers in a robust and holistic manner. The right hand must work with the left. This is the Real Deal.
Au Foong Yee ([email protected]) is an editor emeritus at The Edge Malaysia