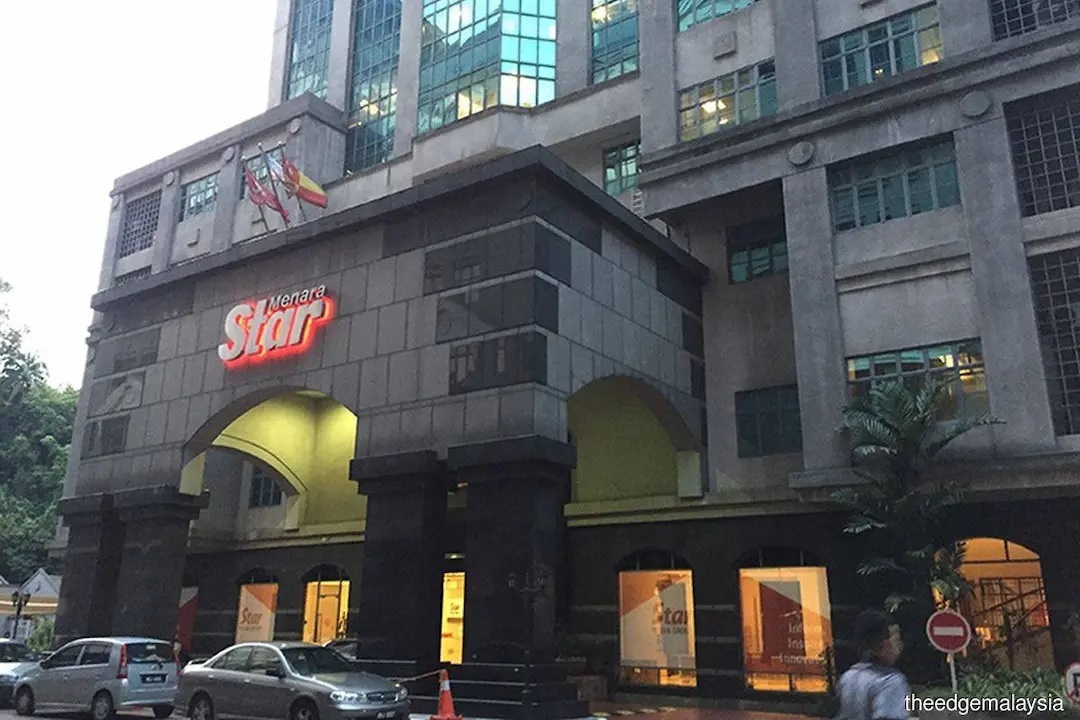 Shareholders rejected the proposal for Star Media to sell a piece of land in Bukit Jelutong with the proposed buildings to Matang for RM33 million.
KUALA LUMPUR (May 31): Shares in Star Media Group Bhd jumped as much as 9.5% in the evening session, after minority shareholders voted against a proposal to sell a piece of industrial land, upon which factory buildings will be built, to Matang Bhd in a share and cash deal.
Shares in the media group settled 2.5 sen higher at 44.5 sen at the close, having touched 46 sen earlier, to reverse losses in the morning session. The counter saw 20.79 million shares traded, double its two-month average of 10.31 million shares.
Meanwhile, Matang's share price closed half a sen or 5.88% higher at nine sen in thin trading, with 19,100 shares traded.
Star Media minority shareholders rejected the proposal for the group to sell the piece of land in Bukit Jelutong with the proposed buildings to Matang for RM33 million.
In total, 93 shareholders holding 49.71 million shares (81.7% of voting shares) rejected the motion in Star Media's virtual extraordinary general meeting (EGM) on Wednesday morning (May 31), against 109 shareholders holding 11.11 million shares (18.3% of voting shares) who voted in support.
The Malaysian Chinese Association (MCA), which holds 43.23% of Star Media, did not vote, being an interested party due to shareholdings in both companies.
Matang, meanwhile, held a separate EGM on the matter at 2.30pm. The proposal received support from 103 shareholders holding 99.98% of voting shares, while 13 shareholders with 0.02% of voting rights voted against it.
The deal would have seen Matang satisfying RM28.9 million of the purchase consideration via issuance of 357 million new Matang shares at 8.09 sen apiece to Star Media, with the balance RM4.12 million paid in cash.
Star Media would also develop the properties, where construction began just this month, at an estimated cost of RM14.8 million.
The Edge and its owner, Tong Kooi Ong, is a substantial shareholder of Star Media, after buying a 5.42% stake in the group in April.