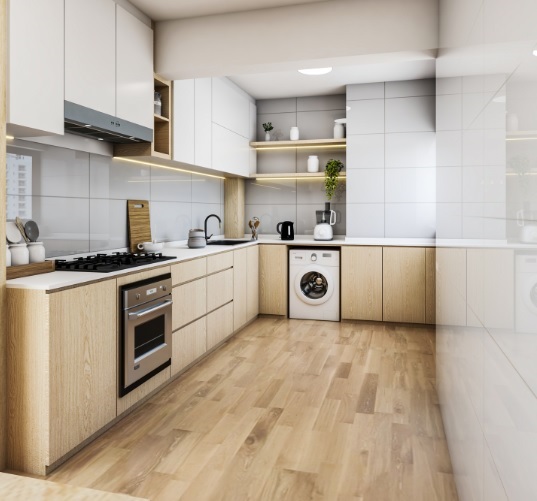 How much should you budget for a basic renovation package? How does renovating a condo differ from a landed house? What are some decisions that can have long-term implications? We list here seven points you should note.
Renovating a new condo is an exciting endeavour that allows you to transform a blank canvas into your dream living space. Whether you're looking to personalise the design or enhance functionality, careful planning and consideration are essential for a successful renovation project.
Wondering what are the essentials to keep in mind before renovating your new condo? To keep you well equipped for a fulfilling and rewarding experience, we list here seven key considerations, with some expert insights, too.
1. Establish a realistic budget
Renovations can quickly become expensive, so it's crucial to establish a realistic budget. Evaluate your financial situation and determine how much you can comfortably allocate to the renovation. Identify your priorities and distinguish between essential upgrades and cosmetic enhancements. Addressing vital aspects such as plumbing, electrical systems and structural improvements should take precedence to ensure a safe and functional living space. Once the essentials are taken care of, you can focus on the aesthetic elements that align with your personal style and preferences.
Building a buffer into your budget will help you handle unexpected challenges that may arise during the renovation process.
"We normally recommend homeowners to budget about RM40 to RM50 psf for renovation. This should be sufficient to cover the necessary painting, electrical works, tiling and woodwork (such as kitchen cabinets, wardrobes, TV panels, etc), and furniture purchases. This cost could go up or down depending on the material selections and the complexity of the design," Livspace Malaysia country manager Sonia Ngow tells EdgeProp.my.
"For those with limited budgets, cost can be further reduced with ready-made furniture or even phasing out the renovation. Homeowners can start with the necessary lighting, painting and furniture before exploring extensions and customised furniture.
"Ready-made furniture helps in the short term, but invest in a few long-lasting items so they lower the cost in the long run," says Livspace country head Ryan Teh.
"Essentially, it is good to set a realistic budget as that will limit your expectations and you will not be disappointed at the end of the day. At Livspace, we will always start off our renovation process by having a brief call with the client to understand their needs versus their wants, and of course, the budget, in which we can then advise them on what they can have and not have within the budget.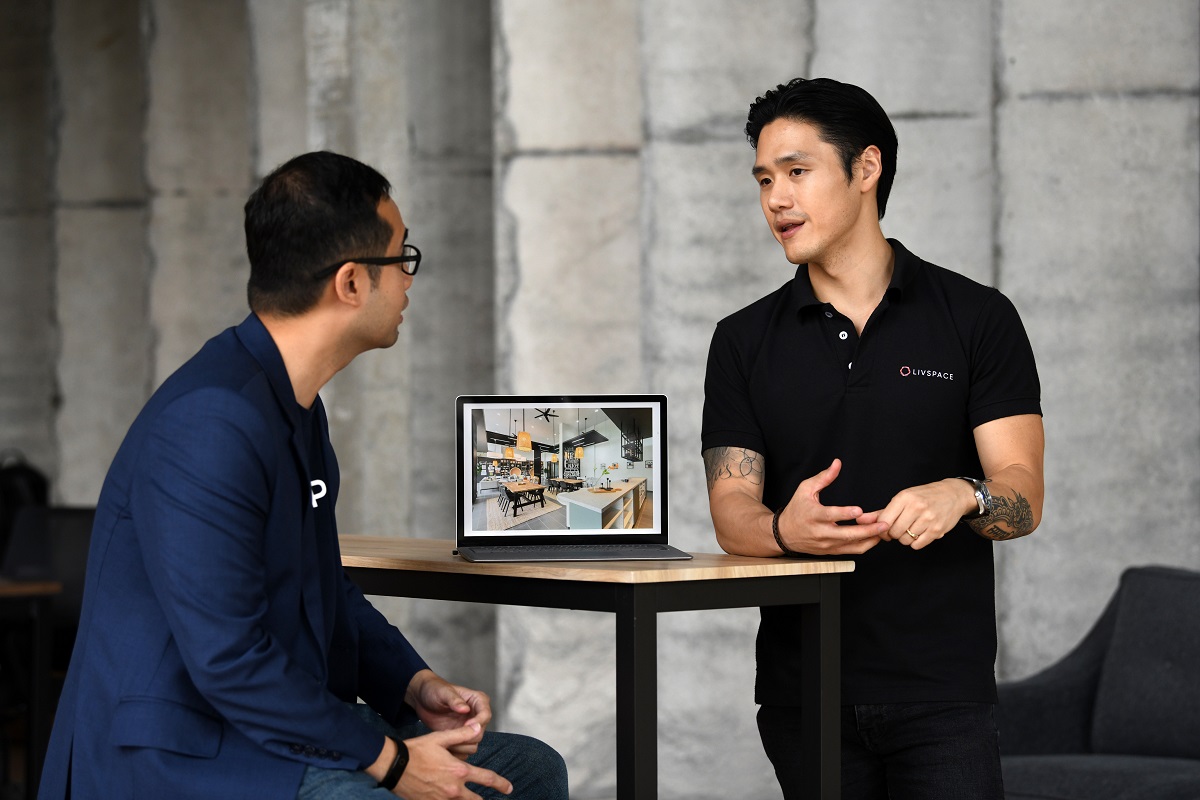 "We do not want to disappoint the client as well, but you can't be expecting a Ferrari when you only have a budget for a Myvi," Teh quips.
2. Understand the condo management's rules and regulations
Familiarise yourself with the rules and regulations set by your condo management. Each management may have specific guidelines regarding renovations, including restrictions on structural changes, noise limitations, working hours and the use of special lifts (such as Bomba Lift) for contractors during the renovation process.
"We have just moved from a landed property to a condo unit, so it's a new experience for us. We had to apply for a permit from the condo management to renovate, even for what we consider minor renovation works, such as wall painting and installation of built-in cabinets," says an owner who only wants to be known as Cheong. He has recently completed renovations at his condo unit in Cheras, Kuala Lumpur.
"Every condo management has its own set of house rules. In ours, there are several categories of renovation works, with different permitted working hours. For instance, the contractor is not allowed to carry out major renovation works (drilling, etc) after 1pm on weekends.
"We had to also ensure the delivery of furniture is done on weekdays before 5pm and 1pm on Saturday," he adds.
3. Carry out home inspection
Whether it is a new or sub-sale condo unit, it is essential to conduct a thorough check for any defects and ensure they have been thoroughly rectified before you embark on your renovation because it is difficult to verify the defects when the renovation process is ongoing or has been completed.
For a newly handed-over condo unit that is covered under the defect liability period, it is also important to consider the developer's warranties – whether there is a need to do plaster ceiling, a new flooring or even changing the colour of the grouts – as their warranties will become void once they are changed.
While self-inspection saves cost, certain defects are hidden from the naked eye, which only professionals with the right tools could detect. Eventually, spending a few hundred ringgit on such expert inspections may save you thousands in the long run.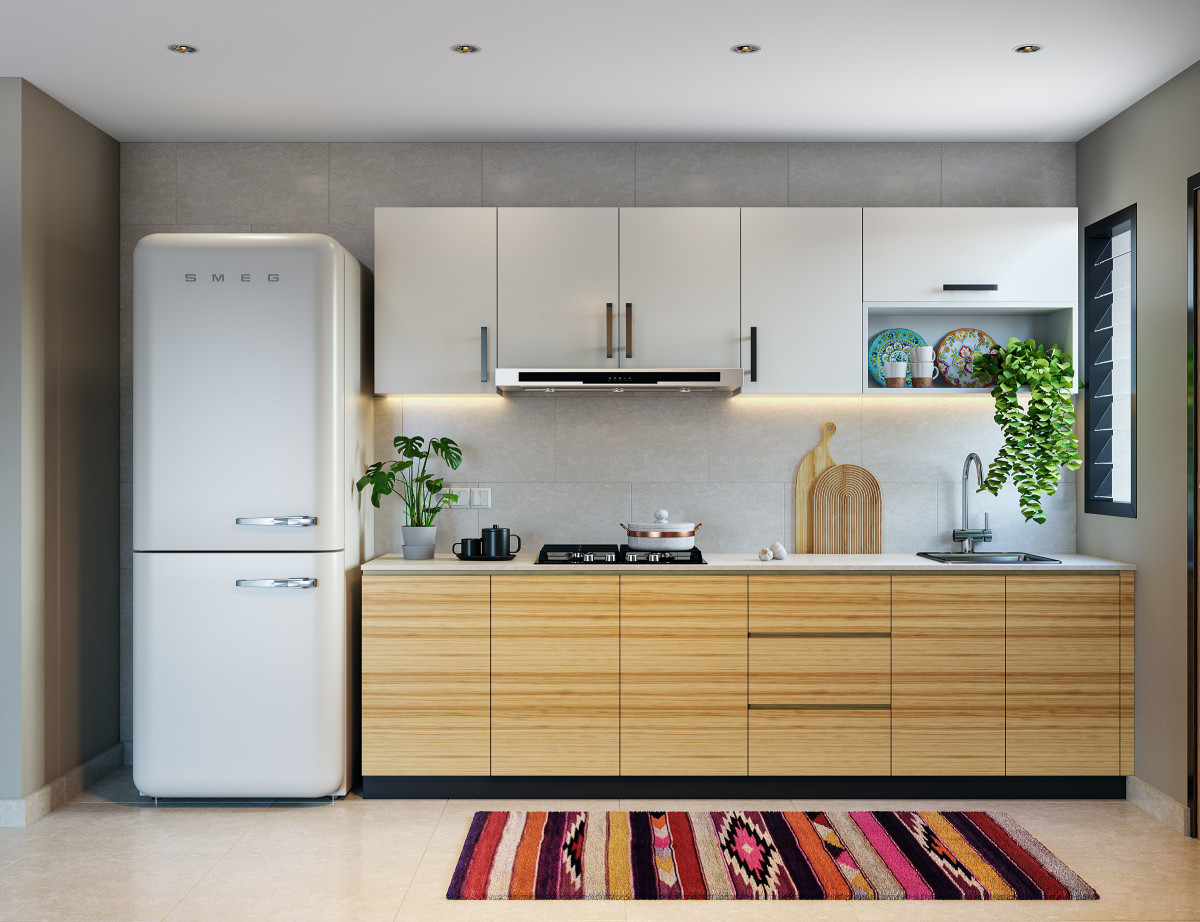 What do these experts cover? All your home components and fittings such as doors, windows, walls, ceilings, balconies, furniture, lights and power points, plumbing and sanitary fittings. Check if their reports are sufficient to submit for defect liability claims.
According to the National House Buyers Association Malaysia, a written defects list should be submitted to the developer within 18 or 24 months (whichever is applicable) from the date of vacant possession. Once the written submission is done, the developer will have 30 days to rectify the defects. If the developer fails to do so, you may engage your own contractor for the repairs and recover the costs from the developer.
4. Optimise space utilisation
Condos often have limited space, so efficient space utilisation is crucial. Explore creative storage solutions such as built-in wardrobes and cabinets, multifunctional furniture, and smart organisational systems to maximise every inch of your living space. Open floor plans and the strategic use of mirrors and natural light can also create an illusion of spaciousness, making your condo feel larger and more inviting.
5. Consider long-term needs
When planning your condo renovation, consider your long-term needs and lifestyle. Will the space accommodate potential changes in your family or work situation? Incorporate versatility and adaptability into your design to ensure your condo remains functional and relevant for years to come.
"You can consider timeless designs with an intention, simplicity and minimalism. For instance, combining finishes, furniture and features of different eras and styles may help to create a timeless space," Livspace's Teh suggests.
6. Hire qualified professionals
Unless you have extensive experience in renovations, it is advisable to hire qualified professionals for your condo renovation. Research and choose contractors, architects and designers who have experience working in condos and thus, understand the unique challenges that come with condo renovations.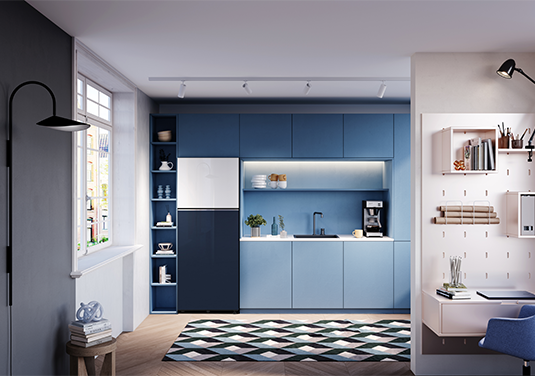 "You can always refer to their portfolios or past completed works and experience, recommendations, reviews, and also if they understand your needs through your communications with them," advises Livspace's Teh.
Alternatively, it is also a good idea to collaborate with professionals who can offer you all your interior needs under a single roof, which will definitely streamline the renovation process.
7. Embrace energy efficiency
Incorporating energy-efficient features during your condo renovation can have long-term benefits. Consider installing energy-saving appliances, LED lightings and any eco-friendly upgrades to reduce energy consumption and lower utility bills. Opting for sustainable materials and eco-friendly practices, such as eco-paints and installing blinds and curtains to reduce indoor heat gain and air-conditioner usage, will be a boon to both the earth and your pockets.
. . .
EdgeProp START has partnered with Livspace Malaysia to offer ALL homebuyers vouchers worth up to RM3,000 for home renovation packages.
Looking to renovate your home? Discover exclusive rewards and vouchers for your dream home when you sign in to EdgeProp START.