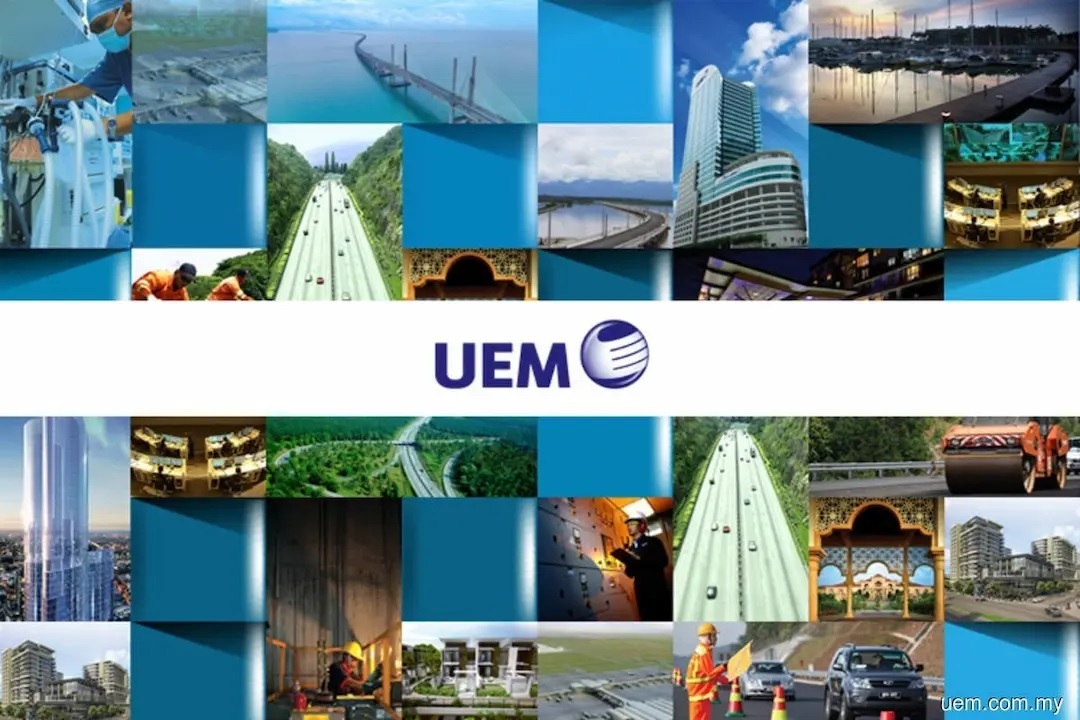 The development is one of the strategic, high-value national flagship energy transition projects that have been set out under the National Energy Transition Roadmap (NETR) launched on Thursday (July 27), for which Khazanah was named as the champion for the RE zone in the country.
KUALA LUMPUR (July 27): Khazanah Nasional Bhd's wholly owned UEM Group Bhd, in collaboration with local investor Itramas Corp Sdn Bhd — and with the potential participation of several foreign investors — is developing a 1GW hybrid solar photovoltaic power plant in Malaysia that will be integrated with a renewable energy (RE) industrial park.
The development is one of the strategic, high-value national flagship energy transition projects that have been set out under the National Energy Transition Roadmap (NETR) launched on Thursday (July 27), for which Khazanah was named as the champion for the RE zone in the country, according to UEM Group in a statement.
Itramas, it said, is currently the largest vertically integrated solar plant developer and engineering, procurement, construction and commissioning service provider in the country.
"The collaboration will see both parties leveraging complementary expertise, resources and networks to achieve synergies that will ensure greater success for the project. The project has also attracted renowned foreign strategic investors, which include the likes of Blueleaf Energy and Itramas' existing partners, China Machinery Engineering Wuxi Co Ltd (CMECWUXI) and Hexa Renewables," said UEM Group.
The group is now in talks with these investors, which have inked memoranda of understanding with UEM Group to participate in the project, about their potential roles — including collaboration on project development, financing (including equity investments), and commercialisation (including offtake of green electricity).
"Itramas alongside CMECWUXI also intend to be the anchor tenants and initial green electricity offtakers within the RE industrial park. The park aims to attract foreign manufacturers and suppliers across the RE and electric vehicle (EV) value chains, as well as other high-tech companies to set up operations and research and development facilities in the park, which in turn could drive the growth of the overall energy transition and EV ecosystems in Malaysia," the statement read.
Economy Minister Mohd Rafizi Ramli, who witnessed the signing of the preliminary agreements for the solar plant that he described as Asean's largest during the launch of the NETR, said the partners, which will form a consortium, will play the role of securing offtakers, including potentially from Singapore, where demand for RE is booming.
"They will package everything together and also source the project's financing," Rafizi told reporters. "From the government's perspective, we would like to see more RE zones that attract international companies that seek RE100 (100% renewable energy) certification."
According to UEM Group, Blueleaf Energy — a stand-alone portfolio company of Macquarie Asset Management's Green Investment Group — is a leading green infrastructure-focused platform that develops, finances, owns and operates renewable energy, storage assets and decarbonisation solutions to accelerate the energy transition towards net zero.
CMECWUXI, on the other hand, is a state-owned enterprise and subsidiary of China Machinery Engineering Co Ltd, which is present in over 100 countries and various industries, including solar PV power generation, large-scale machinery manufacturing, precision equipment, environmental protection and building materials.
Hexa Renewables is a leading developer of solar and wind projects — with offices and teams on the ground in Singapore, Malaysia, Taiwan, South Korea, Japan, the Philippines, and India. It is a wholly owned subsidiary of I Squared Capital, a global infrastructure fund with approximately US$37 billion (RM167.22 billion) of assets under management.
"Hexa Renewables plans to partner with Development Finance Corporation, the US government's development finance institution, to finance this project in Malaysia, an Indo-Pacific Economic Framework for Prosperity (IPEF) founding member," said UEM Group.
"Khazanah fully supports the NETR, a catalyst for the achievement of Malaysia's aspiration in becoming a regional leader in the fields of energy transition and RE. This project is a step in the right direction, and demonstrates UEM Group's commitment to sustainable green initiatives moving forward," said Khazanah managing director Datuk Amirul Feisal Wan Zahir.
"We're pleased to have on our side our local investor, Itramas as well as established and globally renowned companies to develop and invest in our first 1GW hybrid solar photovoltaic power plant integrated with an RE industrial park. Itramas, Blueleaf Energy, CMECWUXI, and Hexa Renewables are investors that are not only committed to investing and developing Malaysia's RE assets, but have also pledged to upskill local contractors in the RE industry, provide job creation and undertake knowledge transfer, all of which fit into UEM Group's aim of creating high-quality employment opportunities for Malaysians," said UEM Group managing director Datuk Mohd Izani Ghani.
Itramas managing director Lee Choo Boo said the company is fully committed to helping ensure a resounding success of the energy-transition project. "Together with Khazanah, UEM Group, Hexa Renewables, Blueleaf Energy and CMECWUXI, we will provide a strategic catalyst to propel our nation to be a regional leader in energy transition and the RE value chain," he added.