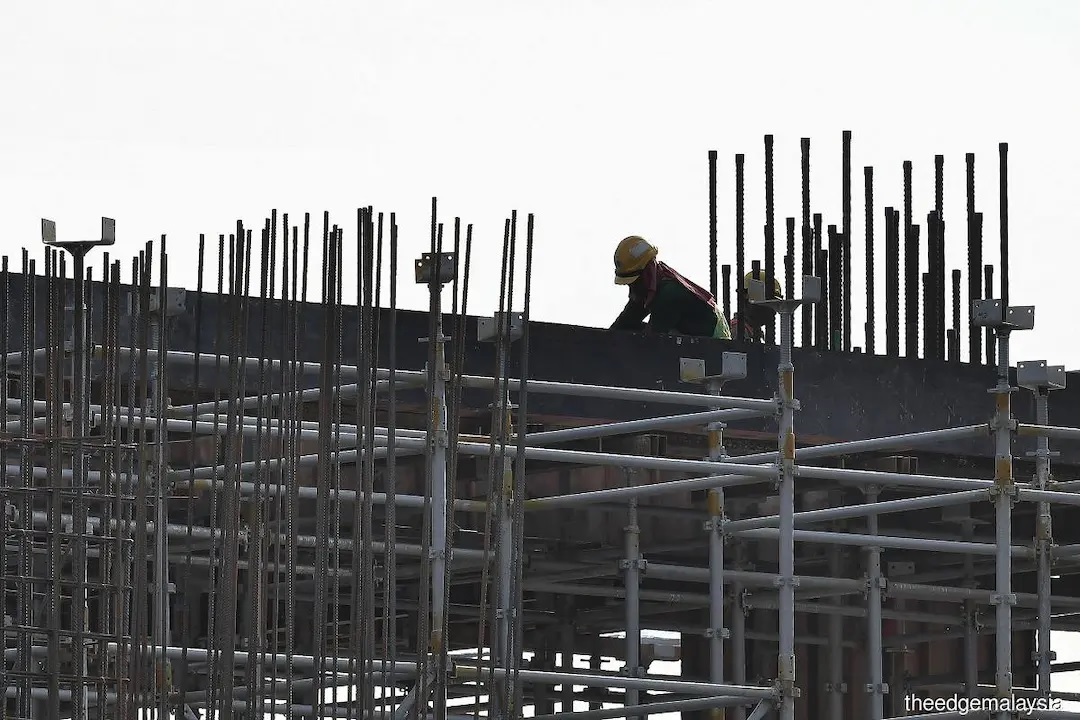 "We think any interested parties will have to form joint ventures (JVs) or partnerships with foreign players with the technical knowledge and also strong financial backing."
KUALA LUMPUR (July 28): CGS-CIMB remained upbeat on the construction sector with an "overweight" call as the KL-Singapore High Speed Rail (HSR) project gains traction.
In a note on Friday (July 28), the research house said its top picks include Malayan Cement Bhd ("add", target price [TP]: RM5.08) and YTL Corp Bhd ("add", TP: RM1.28).
Its analyst Chong Tjen-San said YTL and MMC Corp Bhd have the best balance sheet strength out of the five parties that have met the government on the project, albeit still insufficient to fund a project of this size alone.
"We think any interested parties will have to form joint ventures (JVs) or partnerships with foreign players with the technical knowledge and also strong financial backing," said Chong.
He noted that YTL could be a front-runner due to being the original promoter of the HSR in 2008-2009, and it was appointed project delivery partner (PDP) in 2018 for the HSR's southern section with TH Properties Bhd.
He also said YTL has experience in running the Express Rail Link and the construction of the Gemas-Johor Bahru double tracking.
"Its cement arm, MCement (Malayan Cement), will also provide synergistic benefits," he said.
In an article in The Edge Malaysia weekly's May 8-14, 2023 issue, The Edge reported that five companies including MMC Corp Bhd, WCT Holdings Bhd, YTL Group, Berjaya Group and Malaysian Resources Corp Bhd are in talks with potential partners to undertake the project.
Chong also noted the revival of the HSR project is a big boon for the sector, as it will conservatively add another RM35 billion in construction works to two other visible projects, namely the Mass Rapid Transit 3 (MRT3) and the Penang Transport Master Plan (PTMP).
"More importantly, it also shows that the current government is pragmatic and the narrative on being pro-growth is coming to fruition, in our view," said Chong.
Chong said the key criteria of the project, based on the design-finance-build-operate-transfer (DFBOT) model, is to raise funds from diverse sources and develop a sustainable model that minimises government funding, and the ability to build and operate with realistic commercial expectations.
He said 700 participants from Malaysia, the UK, Spain, Germany, the Netherlands, Australia, China, South Korea, Japan, Hong Kong, Thailand and Singapore have attended the request for information (RFI) briefing by MyHSR Corp.
"According to MyHSR, there is already an available land corridor for HSR's development, and Section 4 (Act 486) of the Land Act states that compulsory land acquisition for public purposes cannot be objected to by landowners," he added.
The briefing made no mention on potential transit oriented development (TOD), which would be a sweetener, said Chong.
"In the Jakarta-Bandung HSR, which is undergoing commissioning [of] the payback, without TOD, [the completion period] is estimated at 47 years, but with TOD, it [is] expected at 18-20 years according to independent consultancy reports," he said.
Chong said re-rating catalysts include faster-than-expected project rollouts and further decline in raw material prices.
"There are expectations that the government will look to expedite construction project awards after the state elections.
"A faster-than-expected rollout of key projects, such as MRT3, would be a key catalyst for the sector.
"While raw material prices are generally lower now, a further decline from current levels will be positive and should lift margins for contractors, in our view," he said.
Chong said potential property beneficiaries among the stocks he covers include Sunway Bhd, which has 1,770 acres of land in Pendas, Johor, Sime Darby Property Bhd, which has 3,100 acres in Pagoh, Johor, and UEM Sunrise Bhd, which has 2,461 acres in Gerbang Nusajaya.
In the morning trade, Malayan Cement shares went up two sen or 0.62% to RM3.24, valuing it at RM4.25 billion.
YTL Corp was unchanged at RM1.13, with a market capitalisation of RM12.46 billion.