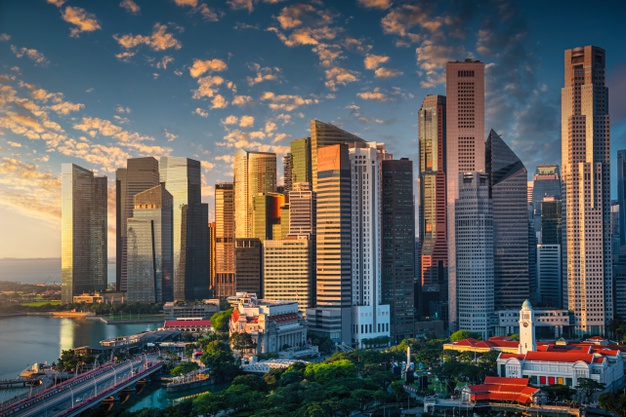 US$26.8 billion of investments recorded as volumes contract in office, retail and hotels sectors.
Among some notable transactions witnessed by the Kuala Lumpur market recently is a sale of EPF retail portfolio of six assets to Sunway REIT and one retail site was sold to NSK.
KUALA LUMPUR (Aug 11): Commercial real estate investment activity in Asia Pacific declined by 17% year-on-year in 2Q2023 as investors remained cautious when making capital deployment decisions.
Investment activity in the region totalled US$26.8 billion (RM122.78 billion) in 2Q, owing to ongoing uncertainties in the global economy, with resilience in the logistics & industrial and living sectors offset by a sharp contraction in office, retail and hotel sectors, stated JLL.
The decline in investment "comes amid shifts in the investment market over the quarter". Relative to earlier quarters, most 2Q "deals were traded with a narrower bid-ask spread, demonstrating sellers' willingness to meet buyers by lowering their asking price", said the global real estate consulting firm.
Even with asset repricing putting pressure on total returns, capital value appreciation is still forecast across geographies and sectors, speaking to the strength of rental growth and steady valuations, it added.
"Investment activity in Asia Pacific remained muted in the second quarter as investors weighed the impact of macro uncertainty and fluctuating interest rates into decision making," said Stuart Crow, CEO, Capital Markets, Asia Pacific, JLL.
"Despite an expected moderation in investment flows over the quarter, our interactions with clients tell us that sentiment is positive with factors including repricing pressure and a narrowing of bid-ask spreads likely to reinvigorate activity in the medium term," he added.
In the Kuala Lumpur market, Tony Lee, Executive Officer of JLL Property Services (M) Sdn Bhd revealed that: "Traditional investment transactions were always rare in KL, but in the current market situation, with interest rates growing, while yields have been pretty stable, investors are more likely to hold their assets and wait until the market reaches a new balance."
"That is why we are more likely to see deals where buyers are seeking either to buy properties for owner occupation or are considering opportunistic acquisitions as an opportunity to increase asset value through a value enhancement initiative. Among some notable transactions witnessed by the market recently is a sale of EPF retail portfolio of six assets to Sunway REIT and one retail site was sold to NSK. Estimated total value of seven assets is around RM580 million," added Lee.
"We are continuously seeing high interest from prospective investors in data centres, and logistics & industrial segments, as both demonstrate stable growth and demand has not reached saturation yet. Lack of standing assets available for purchase brings perspective investors into development opportunities," he said.
As for the rest of the region, Japan "bucked the downward trend and remained the most active market in the region" recording US$7.1 billion in investment activity for 2Q, up 34% year-on-year. Overseas investors were particularly interested in industrial assets, evidenced by two large portfolio acquisitions made by GIC and Mapletree Logistics Trust respectively.
South Korea registered US$5.7 billion in transactions, declining 20% year-on-year "as financial market challenges and liquidity issues of domestic pension funds persisted". Australia saw US$3.1 billion in investment activity, decreasing by 36% year-on-year as the "elevated cost of debt and inflation slowed the commercial property investment market. Institutional investors also re-allocated capital towards the industrial and living sectors".
In China, investment volumes reached US$4.7 billion in the second quarter, falling 20% year-on-year as its "post-pandemic economic recovery lost steam and with institutional investors shifting their focus to alternative sectors".
Hong Kong's investment volumes were at US$0.7 billion over the quarter, plunging 76% year-on-year, comprising of "smaller ticket sales as market sentiment softened due to high interest rates".
Singapore investments declined 59% to US$1.5 billion in the second quarter, "with a large industrial portfolio deal and a business park trade accounting for the majority of investment volume".
Office, logistics and industrial
Asia Pacific office volume reached US$10.2 billion in 2Q, "the lowest since 2011, due to muted investment activity in China, Hong Kong, Singapore and Australia. However, the dip in activity may be short-lived as deal pipelines have been quickly replenished with large scale core offices across the region's key office markets".
In the logistics and industrial sector, investment volumes reached US$7.7 billion in the second quarter, rising 9.3% year-on-year with Japan, South Korea and China reporting more trades. At the expense of office investments, global and regional funds have snapped up logistics warehouses sited in South Korea, Japan and Australia.
"In the second half of 2023, markets in the region will likely face varied levels of price uncertainty affected by disparate interest rate outlooks and volatility in the debt market," said Pamela Ambler, head of Investor Intelligence, Asia Pacific, JLL. "Looking ahead more broadly, the end of the hike cycle may be delayed for some key economies, which will prolong the divergence in Asia Pacific's lending rates in the near future, but investment activity should be picking up from here," she added.
Looking to buy a home? Discover exclusive rewards and vouchers for your dream home when you sign in to EdgeProp START.