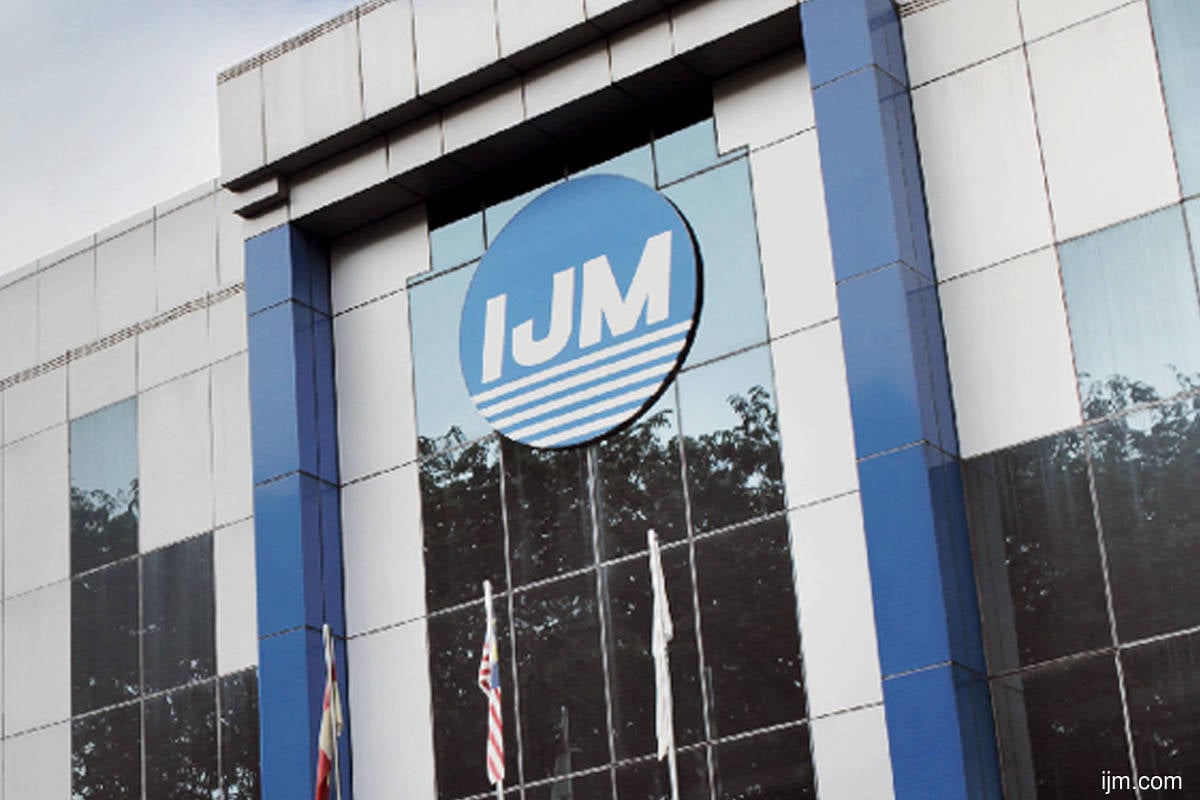 Revenue from its construction business grew 14.5% year-on-year in 1QFY2024, driven mainly by higher construction activities during the period.
KUALA LUMPUR (Aug 29): IJM Corp Bhd's net profit for the first quarter ended June 30, 2023 (1QFY2024) tripled to RM100.64 million from RM33.4 million in the corresponding quarter in FY2023, mainly due to higher foreign exchange (forex) gains recorded in the quarter, and as revenue grew.
The group's quarterly revenue gained 14.3% to RM1.23 billion in 1QFY2024 from RM1.07 billion in 1QFY2023, driven by topline improvement across its businesses. It recorded a forex gain of RM41.65 million during the quarter under review, as opposed to a loss of RM45.05 million previously, its bourse filing showed.
It also recorded a lower share of losses from associates and a higher share of profit from its joint ventures. These were somewhat offset by higher expenses and finance costs, and higher income tax expenses. Earnings per share rose to 2.87 sen from 0.95 sen. No dividend was declared for the quarter.
The group has four main business segments, construction, property development, manufacturing and quarrying, and infrastructure.
Revenue from its construction business grew 14.5% year-on-year in 1QFY2024, driven mainly by higher construction activities during the period. But pre-tax profit dropped 42.6% y-o-y because some ongoing projects were impacted by material and commodity price increases, which crimped margins. At the same time, new projects are only in their initial stages of construction, which do not allow for profit recognition until a set milestone of physical completion is achieved, it said.
Its property development business reported a 7.1% y-o-y increase in revenue, mainly due to the higher level of work progress achieved in ongoing developments while pre-tax profit jumped 139.3% on the recognition of unrealised foreign exchange gains.
Its manufacturing and quarrying revenue segment's revenue and pre-tax profit improved significantly by 23.3% y-o-y and 41.7% y-o-y respectively, thanks to higher deliveries of piles, quarry and ready-mixed concrete coupled with higher margins for its piles.
Its Infrastructure segment revenue for the quarter increased by 15% y-o-y, driven by higher port revenue arising from the recovery of cargo throughput.
"We see encouraging prospects as our order book replenishment outlook for the construction and industry divisions remain bright. We are supported by a still steady property market, the entry of new major investors at Malaysia China Kuantan Industrial Park (MCKIP), as well as traffic recovery experienced at our toll concessions," said Lee Chun Fai, chief executive officer and managing director in a separate statement.
In particular, the roll-out of large-scale public infrastructure projects by the Malaysian government is also expected to increase the group's opportunity for order book replenishment under its construction business.
As for its industry division, the group is expecting another strong performance, based on its strong order book on hand, while its property division, which has unbilled sales of about RM2.5 billion, is expected to give a solid showing.
Its local and overseas toll operations are also expected to continue contributing positively to the group's performance, IJM said.
Overall, IJM expects FY2024 to be better than FY2023.
Looking to buy a home? Sign up for EdgeProp START and get exclusive rewards and vouchers for ANY home purchase in Malaysia (primary or subsale)!