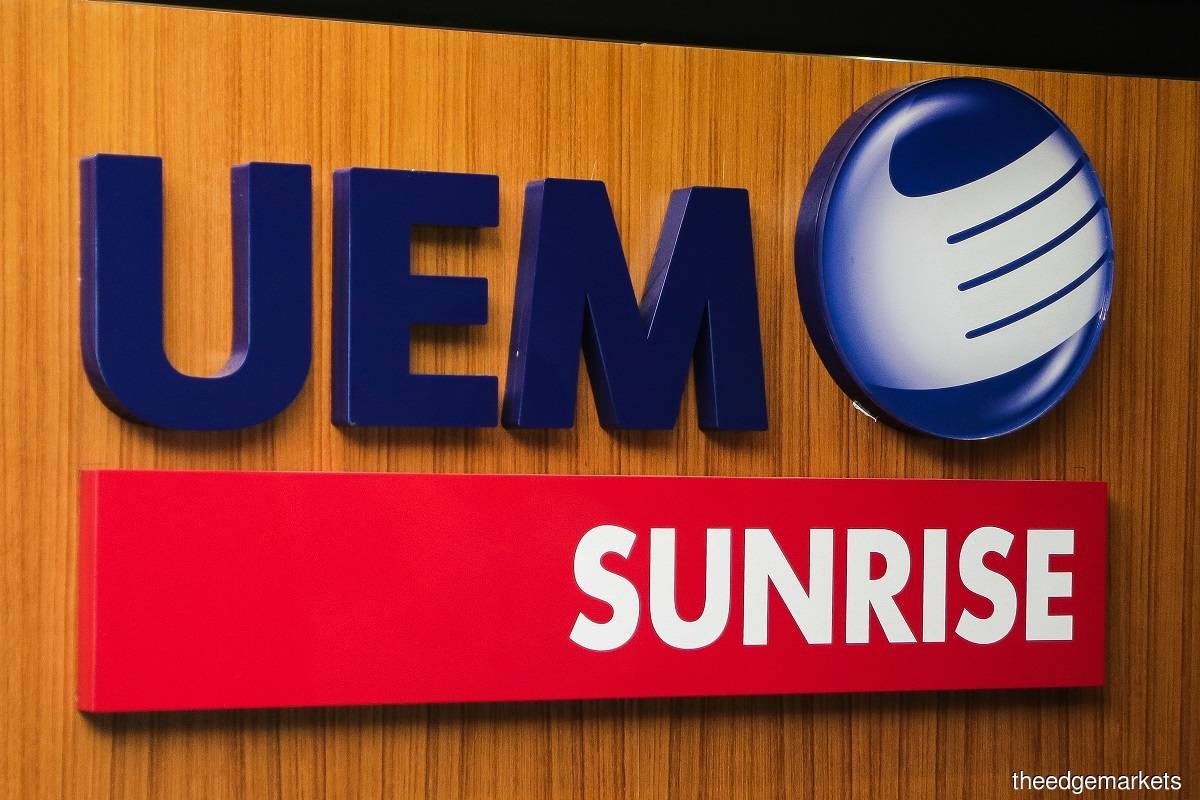 The RM85 million proceeds from the disposal will be used for working capital by its subsidiary Mega Legacy (M) Sdn Bhd (MLSB), which will be given the rights to develop the land.
KUALA LUMPUR (Sept 15): UEM Sunrise Bhd, which is selling a 4.01-acre plot in Kiara Bay here to Melati Ehsan Holdings Bhd in a related-party-transaction (RPT), said the deal enables the group to monetise the land at its current market value while allowing it to retain control over the land's development via a development rights agreement (DRA) it has also inked with Melati Ehsan.
It also reiterated that the RM85 million proceeds from the disposal will be used for working capital by its subsidiary Mega Legacy (M) Sdn Bhd (MLSB), which will be given the rights to develop the land.
UEM Sunrise was responding to a query from Bursa Malaysia about why it is not keeping the land for its own development, and to demonstrate how the disposal and DRA could be more beneficial than undertaking the development directly.
"Proceeds from the [land disposal] agreement are for MLSB's working capital needs, including the payment of debt obligations which are mainly related to trade payables," the group's filing on Friday read.
In return for the development rights, MLSB will pay Melati Ehsan (via its subsidiary Pembinaan Kery Sdn Bhd) a minimum of RM93.5 million ― being the land's market value of RM85 million in addition to a 10% upside margin — or the land's purchase price and 20% of the project's profit, whichever is higher. The other 80% of the share of profit will be pocketed by MLSB.
The proposed agreements are deemed RPTs as Melati Ehsan's executive chairman and director Tan Sri Yap Suan Chee also holds a 50% indirect stake in MLSB via Mega Legacy Equity Sdn Bhd.
"As all risk pertaining to the development are to be borne by MLSB, this forms one of the basis for MLSB to be entitled to receive a higher percentage of the project profit, which has been fixed at 80% following negotiations between the parties," UEM Sunrise said.
UEM Sunrise said neither the project's gross development cost nor gross development value have been determined at this juncture, as MLSB has yet to finalise and fix the details of the project, with development set to commence in the fourth quarter of 2025.
Nonetheless, based on Melati Ehsan's internal assumptions of an estimated gross development cost of RM547.62 million and gross development value of RM911.85 million, the project could potentially see a gross development profit of RM364.23 million.
A back of the envelope calculation based on Melati Ehsan's figures indicate that MLSB will then be entitled to RM291.38 million of the project's estimated profits, while PKSB will be paid RM157.85 million ― RM72.85 million (20% of project's profit) plus RM85 million of the land purchase consideration.
UEM Sunrise also said the proposals are not subject to its shareholders' approval, but are subject to the approval of Melati Ehsan's shareholders.
UEM Sunrise's shares ended 4.5 sen or 6.57% lower at 73 sen, giving the group a market capittalisation of RM3.69 billion. Meanwhile, Melati Ehsan's shares closed half a sen or 0.95% lower at 52 sen, valuing the company at RM61.81 million.
UEM Sunrise is one of EdgeProp START's strategic partners. The MINH in Mont'Kiara is a development highlighted in this partnership. Check out the details here.
All UEM Sunrise​ homebuyers also get to enjoy rewards worth up to RM3,888 and stand a chance to win a set of JBL Bar 1300 speakers worth RM7,999 when you sign up on EdgeProp START from now till Dec 31.
Looking to buy a home? Sign up for EdgeProp START and get exclusive rewards and vouchers for ANY home purchase in Malaysia (primary or subsale)!