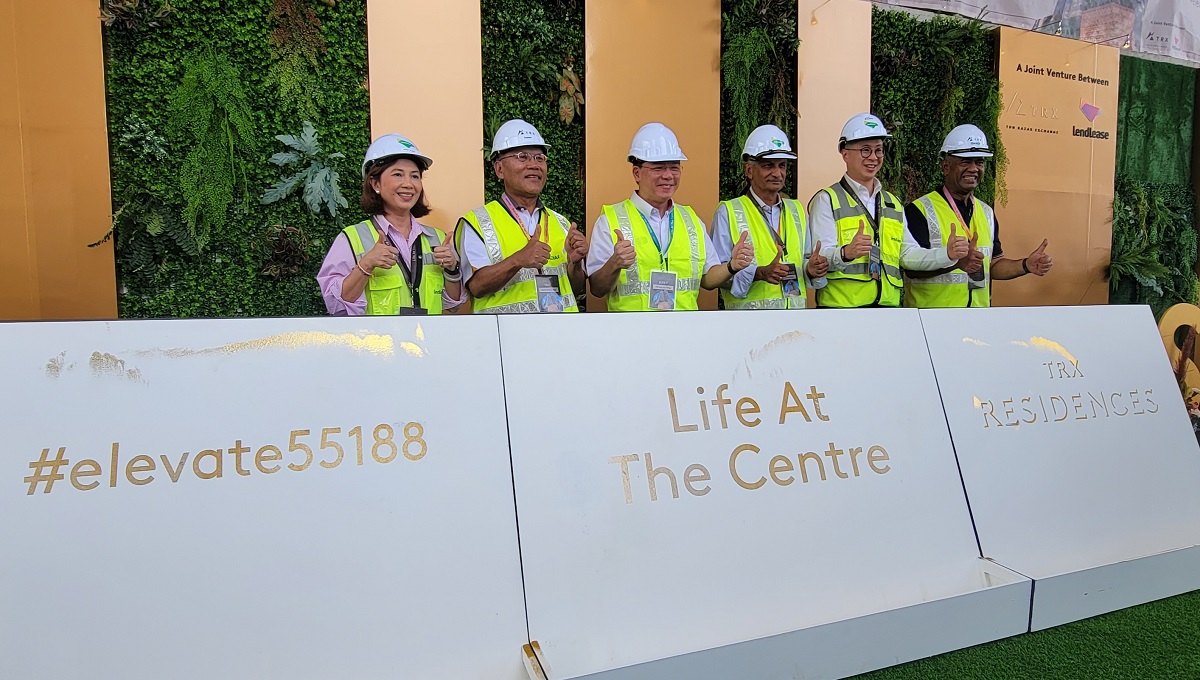 The international buyers often compared TRX Residences to well-known districts like Marina Bay in Singapore, ICC in Hong Kong and Canary Wharf in London.
KUALA LUMPUR (Sept 21): TRX Residences, the landmark residential towers located in Malaysia's international financial district of Tun Razak Exchange (TRX), has successfully sold 90% of its available units.
"The appeal of TRX Residences is clearly reflected by the 90% sales of available units from buyers worldwide who recognise its global standing. Our buyers comprise a healthy mix of local and international origin, largely from Asia," said Eric Chan, TRX Residences project director.
He revealed at the topping out event today that the international buyers from Japan, South Korea, and Australia often compared TRX Residences to well-known districts such as Marina Bay in Singapore, International Commerce Centre (ICC) in Hong Kong and Canary Wharf in London. While Malaysian buyers often commented that this is the first of its kind and a pinnacle way to live in the city.
Read also
KPKT pushes for urban redevelopment agenda
"They are drawn to the great location and convenience of integrated living that they already enjoy in other parts of the world. We expect that the completion and opening of the precinct will continue to drive interest and sales as it elevates the 55188 postcode," he added.
TRX Residences tops out
TRX Residences has also achieved topping out of both towers, and is on track for delivery in the first quarter of 2024.
The topping out ceremony was officiated by Local Government Development Minister, Nga Kor Ming at TRX Residences Skydeck today. Also present were Datuk Seri Abdul Wahab, director general for Fire and Rescue Department; Norsazila Nordin, deputy director general for National Housing Department; Dinesh Nambiar, Lendlease Malaysia chairman, Datuk Sr. Azmar Talib, TRX City Sdn Bhd chief executive officer; and Chan.
"One of KPKT's key initiatives is urban renewal and I am pleased to see how TRX is spearheading this with the successful regeneration of Pudu and Imbi areas. TRX Residences is bringing world-class standards of urban living to Kuala Lumpur by enhancing the city's liveability and connectivity," said Nga.
"We are proud to partner with Lendlease to deliver this world-class district. The coveted 55188 address is not only Kuala Lumpur's best business address but also the address for the best of city life. As Malaysia's International Financial Center and Kuala Lumpur's new CBD, TRX is well-connected, smart, safe, secure, with a world-class built environment, and an iconic public realm -- all of which set the stage for a new era of prestigious urban living," said Azmar.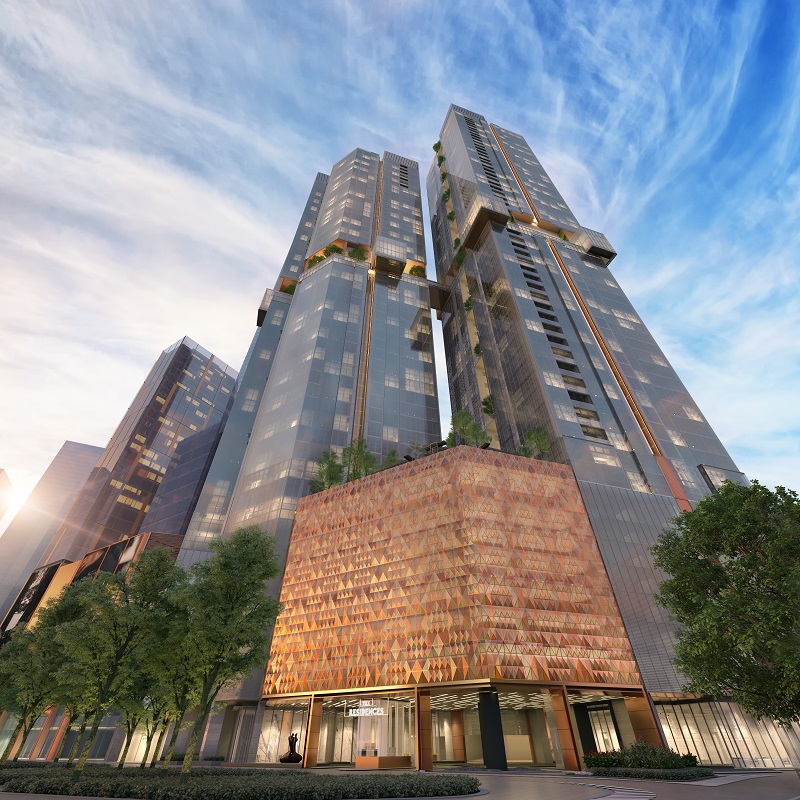 TRX Residences is part of The Exchange TRX precinct that is jointly developed by global integrated real estate group, Lendlease, and TRX City Sdn Bhd, the master developer of TRX and wholly owned subsidiary of the Ministry of Finance.
This 17-acre freehold integrated precinct is the largest urban regeneration project for Lendlease in Asia. It seamlessly combines TRX Residence with The Exchange TRX retail, the 10-acre rooftop TRX City Park, Malaysia's first Kimpton Hotel and Restaurants and a campus-style office block. Additionally, the residential towers link directly into the TRX City Park, followed by The Exchange TRX retail and Kimpton Hotel through a connecting bridge on its Level 8 facilities floor.
With starting price from RM960,000 for its smallest units, TRX Residences offers one to three bedroom homes with sizes ranging from 474 sq ft to 1,636 sq ft. The residential towers are just a mere 70m away from Kuala Lumpur's largest and only MRT interchange station connecting to 64 stations across the Klang Valley. It also boasts direct connection to the SMART Tunnel and the SPE Highway, including quick and easy access to the MEX Highway.
Growing working population at TRX
With The Exchange 106, Prudential, HSBC and Affin buildings completed and operational, Azmar stated in his speech that as of today, TRX has already welcomed about 20,000 office workers to the district, who are from renowned global brands and homegrown blue-chip companies and with most of them using public transport.
Nga then mentioned in his speech that with continuing foreign direct investments and multinational corporations coming in, TRX is expected to host a 45,000 working population, largely in the knowledge and high-income economy.
Looking to buy a home? Sign up for EdgeProp START and get exclusive rewards and vouchers for ANY home purchase in Malaysia (primary or subsale)!