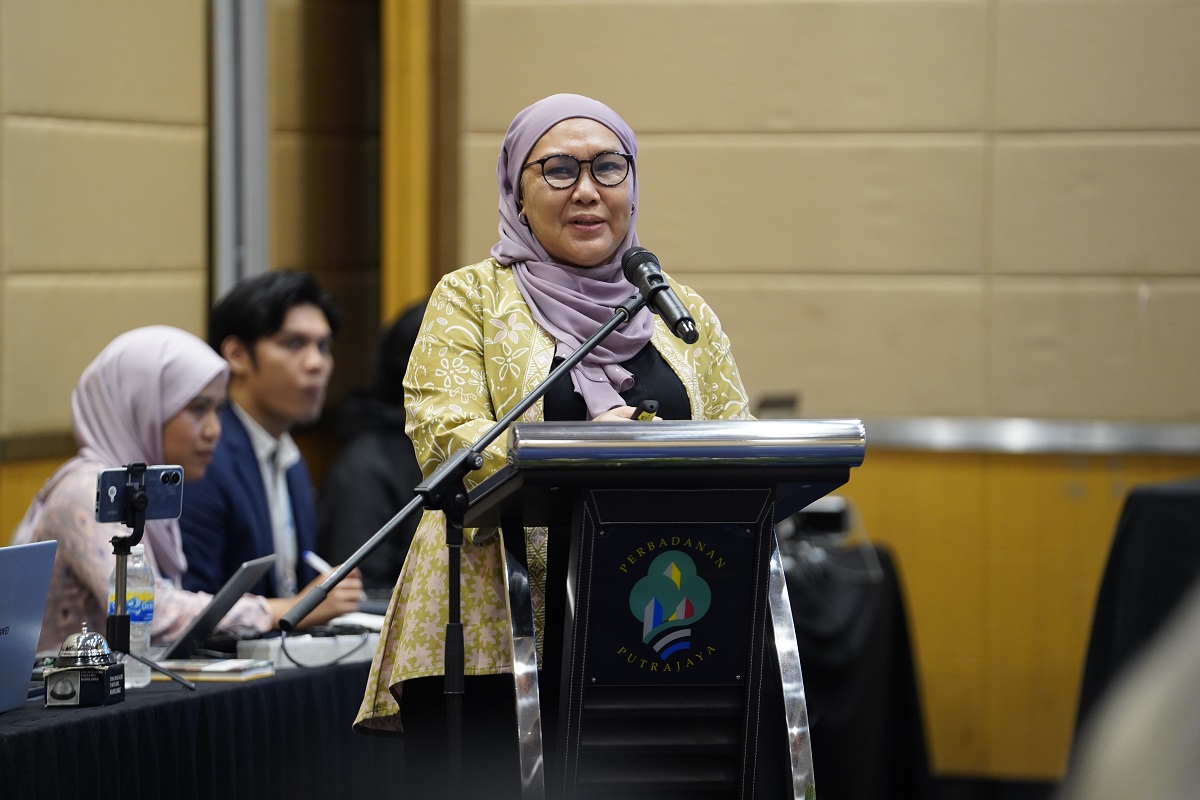 "You also need support and to work in partnership. If you are richer, you [should] support countries that are less rich."
PUTRAJAYA (Nov 20): Transboundary issues must be noted and resolved to create a better environment for all, notably because the environment doesn't have boundaries.
This was raised by Urbanice Malaysia chief executive officer TPr Norliza Hashim during the "National & Regional Transboundary Planning Strategies" session at the recent National Planning Congress (NPC) 2023 held here.
Read also
NPC 2023: Micro planning needed to allow city inhabitants to shape their communities
MIP President explains what, why, who of upcoming National Planning Congress 2023
Government upping efforts towards Smart Cities
NPC 2023: More awareness needed from school level to build sustainable community
Thus, planning matters in finding the correct solutions should not be restricted to just administrative boundaries, concurred Malaysian Institute of Planners (MIP) advisory council member Datuk TPr Ismail Ibrahim.
Instead, city planners should focus on addressing specific issues and common grounds within territories, added Norliza.
She also stressed that Sustainable Development Goal (SDG) 11 – Make cities inclusive, safe, resilient and sustainable – is actually a must for all local authorities. This is because SDG 11 can overcome 60 of the 169 targets, and it also has a transboundary effect.
"When you look at SDG 11, there are three main enablers that talk about cooperation, collaboration, and partnership. You need strong national and regional development planning, and policies that are inclusive, resource-efficient and [cover] disaster risk. You also need support and to work in partnership. If you are richer, you [should] support countries that are less rich," she said.
Planning Institute of Australia president Darren Crombie, who spoke on how integrated planning and infrastructure is being carried out in Australia, said that the town planners need to be very cognisant of global issues and seek to then translate them to national and provincial levels.
He also noted that town planners have limited control over factors shaped by policymakers, therefore it's important they actually keep those broader policy contexts in mind as they make decisions.
National Physical Plan 4
Meanwhile, Department of Town and Country Planning (PLANMalaysia) regional planning division director Mohd Sukuran Taib talked about how the National Physical Plan 4 specifically addresses liveability through a planning framework that provides a synergy to the country's physical planning landscape. Focusing on holistic land-use planning, housing provision planning for all, carbon-neutral initiatives, integrated transportation network, and community-friendly planning and development, they aim for a prosperous, resilient and liveable nation.
In his presentation on "Strengthening Economic Resilience through Regional Collaboration: ECERDC's Role in Transboundary Development", East Coast Economic Region Development Council (ECERDC) chief operating officer Datuk Ragu Sampasivam stressed that "one of the key things on transboundary development and for economic development as well is actually connectivity".
Connectivity makes it possible to establish growth nodes along transportation lines, ultimately creating a comprehensive and interconnected development framework, he explained.
Iskandar Regional Development Authority (IRDA) director of lead technology and innovation Maimunah Jaafar, who presented on the developments that have taken place in Iskandar Malaysia, emphasised the importance of working together.
"I want to stress here that when we talk about transboundary, we are talking about teamwork and collaboration instead of finger-pointing. We need to actually work together in a transboundary situation," she said.
Maimunah also pointed out the importance of understanding the needs of a neighbouring country. This will actually help to determine the actions that need to be done, not only from the economic perspective but from other perspectives as well.
Looking to buy a home? Sign up for EdgeProp START and get exclusive rewards and vouchers for ANY home purchase in Malaysia (primary or subsale)!