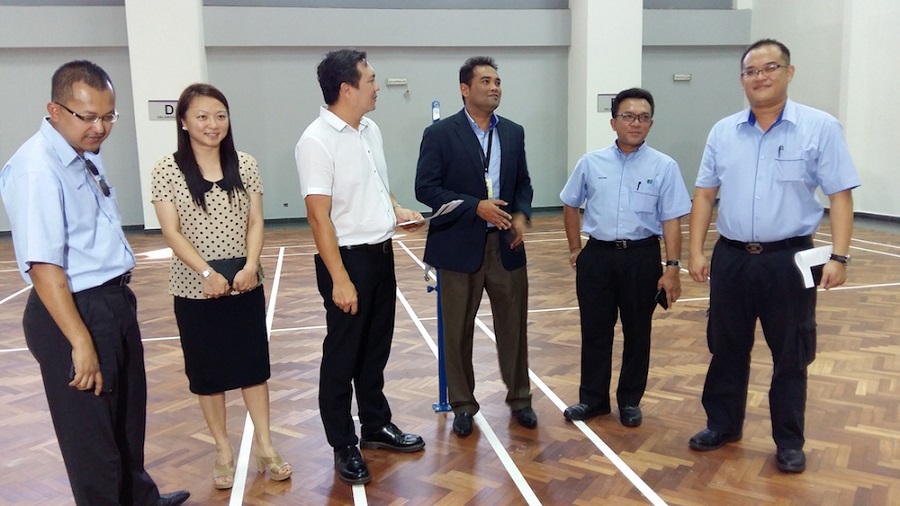 SUBANG JAYA (Feb 1): Kompleks Kemudahan Kemasyarakatan Subang Jaya, or the 3K sports complex in SS13, will open on March 1 after upgrading and maintenance work.
Subang Jaya assemblyman Hannah Yeoh (pictured second from left), who launched the complex today, said the Subang Jaya Municipal Council (MPSJ) had taken over the management of the complex when the contract with a third party expired last year.
"For 15 years, the complex was managed by a third party, whose contract ended last year. I think it is a good thing that it has come back under the responsibility of the council," she said.
She said almost all the facilities in the complex were completed except for the swimming pool, meeting rooms and gymnasium, which would be ready within the month.
The complex also offers squash, sepak takraw and badminton courts, a children's swimming pool and a multi-purpose hall.
She encouraged schools and learning institutions nearby to utilise the available facilities
Yeoh stressed that it was important to keep the toilets clean.
"Clean toilets are a priority for me. I will ensure that the toilets are clean and working, and that there is always hand soap at the sinks. Cleanliness is very important." -- The Malaysian Insider
Interested in property investments in USJ after reading this article? Click here to check out the properties there.