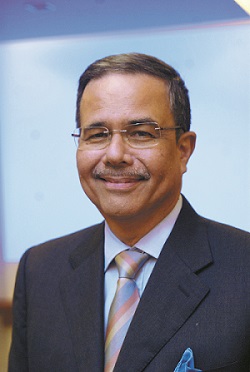 PETALING JAYA (July 13): Malaysia Airports Holdings Bhd (MAHB) has tied up with AREA Management Sdn Bhd (AREA), the project management company of AREA Industrial Development Fund 1 (AIDF 1), to develop a technology park with a gross development value (GDV) of RM436 million.
MAHB and AREA exchanged a Memorandum of Business Exploration (MoBE) at the Farnborough International Airshow 2016 to develop a 60-acre Grade A Technology Park next to the Sultan Abdul Aziz Shah Airport in Subang.
The park will focus on aerospace manufacturing and component MRO (manufacturing, repair and overhaul) and will cater for suppliers of the aerospace industry wishing to set up manufacturing plants or supply operations adjacent to the airport.
The project is part of the further development of the aerospace ecosystem in Subang which is also aligned to the development of the recently-launched KLIA Aeropolis.
"I am pleased to say that with this project we are on track with our goals to meet AREA's vision of developing Grade A industrial assets in Malaysia to attract clients from the growing aerospace sector, a sector I believe is core to our investment platform," AREA executive chairman Datuk Stewart LaBrooy said in a statement yesterday.
The park project is planned to be a gated, guarded and managed facility with state-of-the-art infrastructure and excellent build-quality for the units that are being developed to their client's requirements.
The project will offer build-to-lease or build-to-sell services, making it the first of its kind in the Klang Valley.
Try out one of our super tools, the rental yield calculator, here.