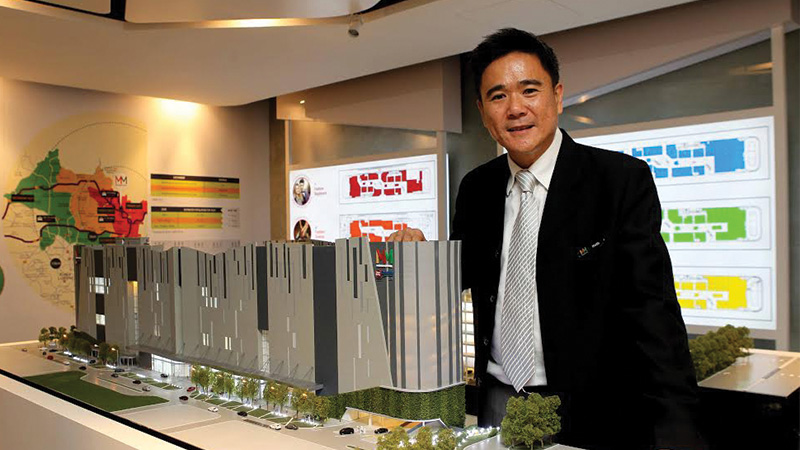 KUALA LUMPUR (July 21): The Sime Darby Property Bhd-CapitaLand Mall Asia joint venture has decided to further extend the opening of its Melawati Mall to the second quarter of next year (2Q17).
The mall in Taman Melawati here, which carries a gross development value (GDV) of RM670 million, was initially expected to open in 4Q16.
SimeDarby CapitaLand Sdn Bhd's general manager Keith Low said today that other than the project's extended deadline due to detailed design planning, one of the factors that underpinned the decision was current market conditions.
"We all know the current headwinds," he said at a ceremony to unveil of the key tenants of the mall. "There was the goods and services tax (GST), local currency (depreciation), so people cut their spending."
"These are some of the factors that will affect domestic spending and expenditure in malls," he added.
Despite the much touted glut in retail space, Low said Melawati Mall has garnered 100 retailers as anchor and key tenants, representing about 60% of the mall's net lettable area, with more than 250 retail shops being planned to spread over eight levels of retail floors.
He said the current tenant mix constitutes 25% of food and beverage outlets, 30% fashion, 14% to 15% of home and information technology (IT) and 8% of daily essentials.
Some of the brands that have jumped on board to open outlets in the mall include Daiso, Village Grocer, SenQ and GSC Cinemas.
Low said one of the factors that differentiate the mall from other retailers is its location in a high density area, populated by households earning above the average household income of Kuala Lumpur.
According to a presentation at the event, the surrounding households earn an average of more than RM7,000 a month, compared to the average household income in Kuala Lumpur of RM5,884 a month.
Low said despite concerns of a glut in retail space, Malaysia's retail space per capita is still far off from markets such as Australia and the United States, presenting opportunities for developers to tap into.
"With the current market situation, retailers have a lot of choices, so it is important for us to market and position ourselves differently from other locations," he said.
"With this area, it has been under-served for a very long time," he said. "We are the only modern-format, well-designed mall in this area."
Low said the mall has a captive population of 740,000 residents in Taman Melawati and surrounding areas, when the mall begins operations.
Under the 50:50 joint venture between Sime Darby and CapitaLand, the mall will have a net lettable area of about 620,000 sq ft.
CapitaLand has interests and manages 102 shopping malls across 53 cities in Singapore, Malaysia, China, Japan and India, with a total property value of RM122.7 billion. — theedgemarkets.com