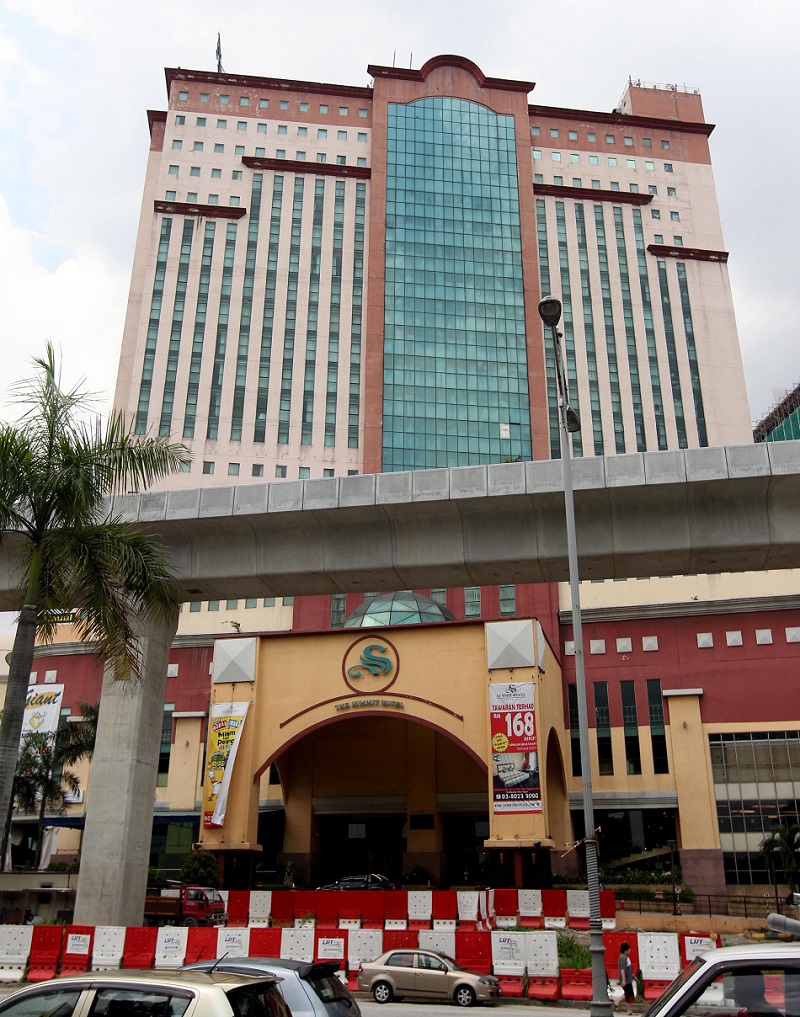 SUBANG JAYA (July 28): AmFIRST Real Estate Investment Trust (AmFIRST REIT) will spend between RM20 million and RM30 million to refurbish the Summit Hotel Subang USJ (pictured) in order to maintain its four-star rating, Bernama reported today.
Deputy CEO Zuhairy Md Isa said the project will start after a new operator for the hotel is chosen.
"We will refurbish 332 rooms, coffee house, ground floor lounge, kitchen and other parts of the hotel. Almost every part of the hotel will be rejuvenated to give it a new look and to meet the standard requirement of the hotel's new operator," Bernama reported.
The hotel is now operated by the Summit Hotel Management Sdn Bhd.
"When the hotel building was first bought in 2008, the corporation spent RM7 million on the hotel's refurbishment works.
"Now it has been eight years since its last major renovation, and we have also refurbished the shopping mall below it.
"The time has come for the building to be refreshed," Zuhairy told Bernama.
"We have identified some good operators and it will take three to six months before the finalising stage," he added.
AmFIRST REIT owns an 82% stake in the hotel.
Not sure how much you will have to pay a month for your home? Check out our mortgage calculator here.