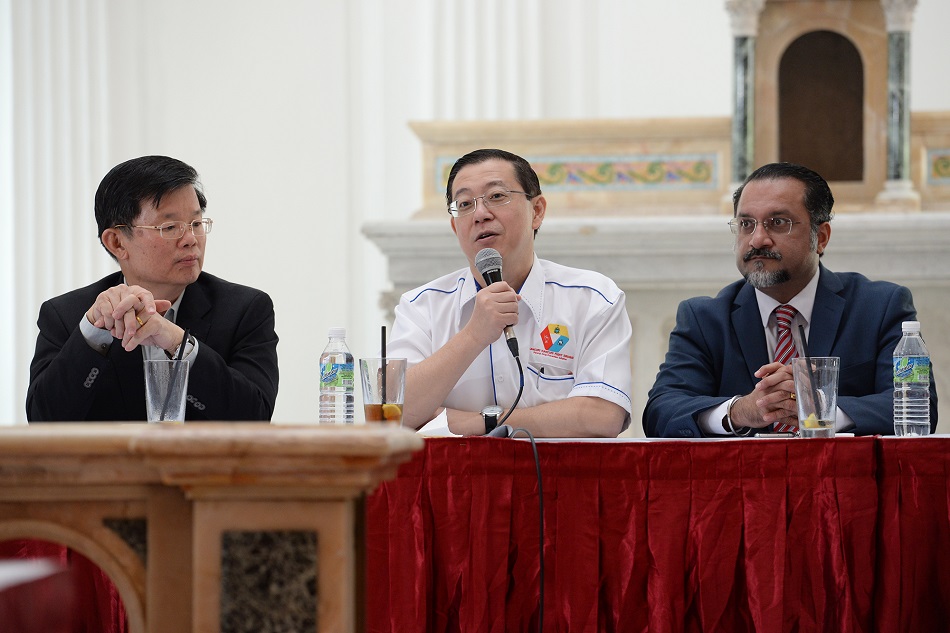 PENANG (Aug 5): Penang is mulling a cap on rental hikes in pre-war buildings to 20% over a period of four to five years, in contrast with more exorbitant hikes of 100% to 200% observed in recent times, said Penang chief minister Lim Guan Eng at the Penang International Property (PIP) Summit conference today.
"We are not saying that the rental rates will be frozen… what we are saying is that you [the landlords] can increase your rent, but it must be increased based on the current market value. Not by 100% to 200%. That one cannot," he said in his luncheon address.
Lim stressed that the policy is still being discussed and that the proposed rate is just a suggested rate, as the state is still at the early stages of researching the feasibility of introducing rental hike regulations.
"The state government has assigned the state executive councillor cum chairman, state housing committee, Jagdeep Singh Deo to facilitate on the legal aspect [of the policy], while senior state executive councillor Chow Kon Yeow will handle and engage with the public [for their feedback]," Lim said.
He stressed that the state government has to preserve the city's living heritage — ie the families and hawkers occupying the inner city of George Town — to ensure that they are not forced to move out due owing to high rentals.
"We do not want the pre-war buildings to become an empty shell of a museum," he added.
Lim hoped that stakeholders will express their support for this policy.
The defunct Rent Control Act 1966 had limited rents of buildings built before 1948, with some buildings being rented for as low as RM60.
The Act was repealed in 1997, and following a period of adjustment until 2000, rents increased to about RM500 per month.
However, following George Town's inscription as a world heritage site, rents have soared to between RM3,000 and RM10,000.
Meanwhile, speaking on the outlook of the property market in Penang, Lim stressed that the people of Penang should continue to have confidence in the state.
"The policies under my leadership will continue. The projects which we have taken — may it be concerning the under sea bed tunnel or the Penang Transport Master Plan, will proceed," Lim noted.
"When the market recovers, we [Penang] will bounce back quickly and better than other states. We see the property sector not as a speculative bubble, but [instead, we] will see a healthy and sustainable growth," he concluded.
Not sure how much you will have to pay a month for your home? Check out our mortgage calculator here.