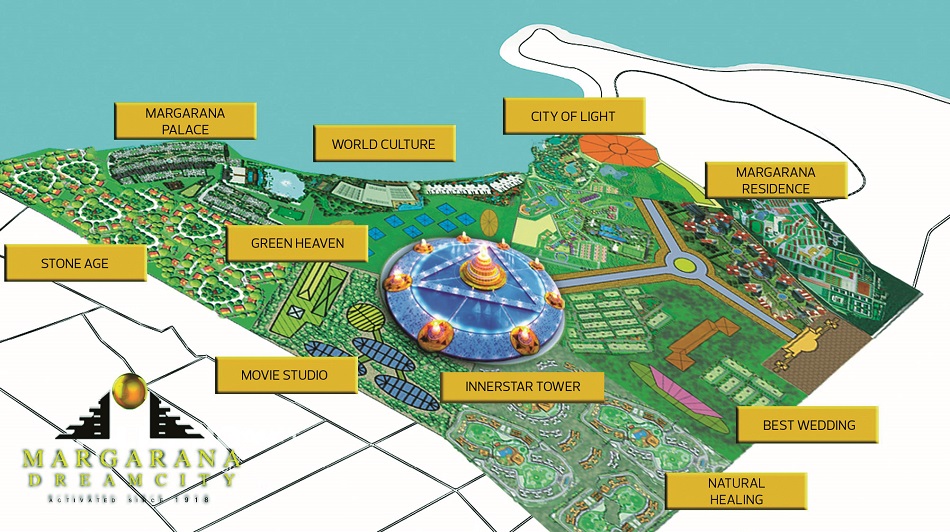 BALI is known as the "Island of The Gods" and the locals believe it has mystical powers. For many outsiders, it is a place with a strong cultural and spiritual influence.
The island is also a famous tourist destination, especially the southern part where its main town, Denpasar, is located. A group of businessmen, including an Indonesian and four Malaysians, however, are looking to draw more visitors to the northern part with a new project — Margarana Dream City.
To be developed in Buleleng province by Margarana DreamCity Ltd, the project will revolve around the concept of "innergy city", focusing on energy flow, natural healing and holistic wellness.
The 610-acre development
Chief development officer Albert Foong tells City & Country that Margarana Dream City will occupy more than 610 acres and have a gross development value of US$5 billion (RM20.4 billion).
To be built in two to three phases over eight years, the development's objective is to offer a place for visitors to de-stress and take in positive energy.
"The main attraction will be Innerstar Tower," says Foong, who is a Malaysian. "It will be a tower of energy occupying 50 acres. Central to its design will be its connection with the universe and the surrounding environment. Visitors can recharge with the natural energy by going round the tower in a guided direction and motion. The whole development will revolve around this concept ... it is a place for peace and [enhancing] longevity."
"Margarana" is derived from the Balinese words "marga" and "prana", meaning "the way" and "life force" respectively. Together, the term connotes "the path of the life force".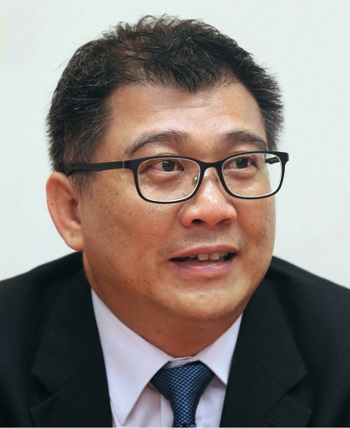 Foong notes that a project with such a concept can take off because the company's founder is grandmaster Patriq Chang, a Malaysian who is also the founder of The Law of Activation, a programme based on a collection of decoded cosmic signals.
The company's co-founder, meanwhile, is Indonesian entrepreneur Pak H Nanang Iskandar Se, who is also known as the "Property Tycoon of Indonesia".
Innerstar Tower will be part of Phase One of the development, which will include other components such as City of Light, a movie studio called Film City, Margarana Palace and Margarana Residence. This phase alone will take up half of the project area.
City of Light is a commercial and entertainment precinct featuring shopping outlets, restaurants, a cinema and a gymnasium.
Film City is a venue for making documentary films, short films and TV serials and commercials. Visitors will get a chance to experience film production.
As for Margarana Palace, it will feature four hotel blocks, but Foong says the company has yet to identify its hotel partners.
Margarana Residence, meanwhile, will have 5,000 studio homes and 300 villa units targeted at foreign buyers, especially the Chinese.
"We are focusing on the Chinese market because of several reasons, including their belief, their country's weather and economy as well as the distance. Also, the Chinese make a big proportion of the tourists coming to Bali," says Foong.
The other components of Margarana Dream City will include a wedding centre, World Cultural Park, The Green Haven Park and Stone Age Park.
The wedding centre is a one-stop point for couples taking the knot while the World Cultural Park will showcase diverse cultures from various parts of world through dances, music and art.
The Green Haven Park will feature numerous types of plants while the Stone Age Park will offer a real-life experience of prehistoric times — life without modern technology, electricity and proper shelter.
Foong expects the company to obtain the development order by early next year.
The developer unveiled the project in Malaysia on July 23 when it held a global partnership signing ceremony.
The partners
Among Margarana DreamCity's major partners for the project are Max Capital Management Holding Ltd (MCM) of Hong Kong (exclusive global branding adviser) and its New Zealand subsidiary, Global Investment Club Ltd Partnership (official global trustee).
Other partners include Sanderson Group of Australia (master planner), Matthias Gelber from Germany (green adviser) as well as SE Asia New Movie Film & TV Alliance Association and Lustre Mediaworks Asia of Hong Kong (film and movie association).
MCM group CEO Adjunct Prof Maxshangkar says MCM was established in 2012 as global property investment holding and advisory company and has a presence in the UK, Germany, the US, Canada, New Zealand and Australia.
In March, it launched Global Investment Club Ltd — a global investor club — in Kuala Lumpur, which boasts more than 1,000 investors and a portfolio with properties in more than 10 countries.
"For the investment side, we are like the private equity investors — we inject seed capital to buy land and pay for the construction cost and then share the profits with the developers," Maxshangkar explains.
"For some projects, we do our own construction. For example, in Christchurch, we are doing three projects — townhouses, shoplots and apartments. We will launch a motel there, called MCM Motel, in October. We are also taking care of the finance side for this project."
Last year, MCM also ventured into the intellectual property sector, publishing books on global real estate investment and investing in the Malaysian movie The Kid From The Big Apple as well as a guitar instrumental CD.
The company is also involved in the upstream advisory business where it does project management and consultancy work for turnkey developments in China.
Like this story? Read more stories like this in TheEdgeProperty.com pullout that comes out every Friday. Get your digital copies here.
This article first appeared in City & Country, a pullout of The Edge Malaysia Weekly, on Aug 8, 2016. Subscribe here for your personal copy.