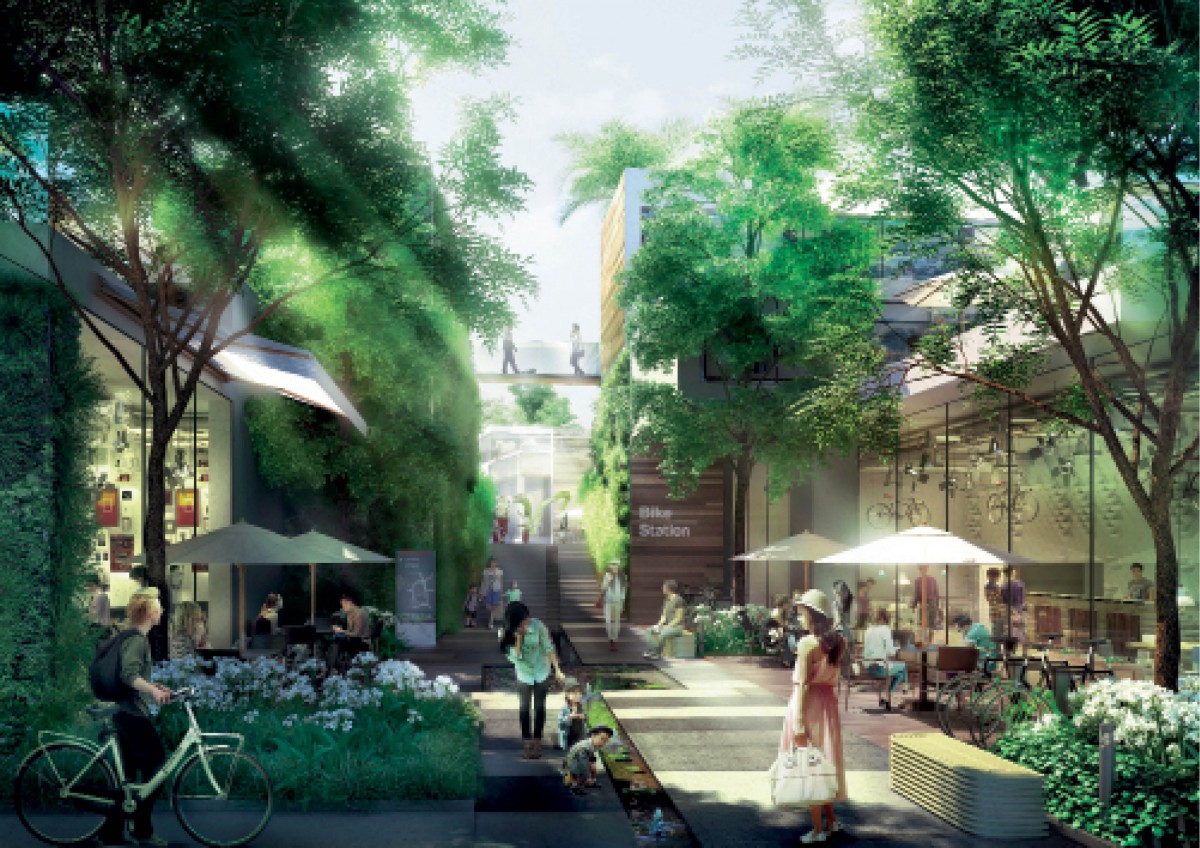 GAMUDA Land Sdn Bhd, the property arm of construction group Gamuda Bhd, is known for its successful township developments such as Kota Kemuning, Bandar Botanic, Valencia and Jade Hills in the Klang Valley as well as Horizon Hills in Johor. Kota Kemuning, Bandar Botanic and Valencia, with a total area of more than 3,000 acres, have been fully developed.
The company, which was established in 1995, has other projects such as HighPark Suites, The Robertson and Madge Mansions in the Klang Valley, and Bukit Bantayan Residences in Kota Kinabalu, Sabah. It also has developments overseas, including 661 Chapel St in Melbourne, Australia, and Celadon City and Gamuda City in Vietnam.
Gamuda Land managing director Chow Chee Wah tells City & Country that the developer spent RM2.7 billion in the last three years acquiring land in the Klang Valley, Kota Kinabalu, Australia and Singapore. These parcels make up 2,700 acres and have a total gross development value (GDV) of RM36 billion. The company has since launched projects on the parcels in Kota Kinabalu, Australia and Singapore.
In its financial year ending July 31, 2017 (FY2017), it is looking to embark on two new township developments — Kundang Estates and Gamuda Gardens. Located in the Klang Valley, the parcels were acquired in 2013 for RM720 million. Both projects, which will take up over 900 acres of leasehold land and have a total GDV of RM11 billion, are located at Kampung Baru Kundang in Kuang, near Rawang — an area the developer has dubbed North KL.
Chow says North KL, which also includes Rawang and Sungai Buloh, has seen a surge in property development in the past three years as transport infrastructure has improved.
Gamuda Land's two townships will be accessible via the KL-Kuala Selangor Expressway (Latar Expressway), North-South Expressway and Guthrie Corridor Expressway. The developer hopes to record RM3 billion worth of sales in FY2017, with the bulk coming from the two projects, he adds.
New townships
Gamuda Land plans to unveil Phase 1 of the 90-acre Kundang Estates next month, which will comprise 2-storey houses with built-ups of 1,733 to 2,434 sq ft. Prices will start at RM570,000.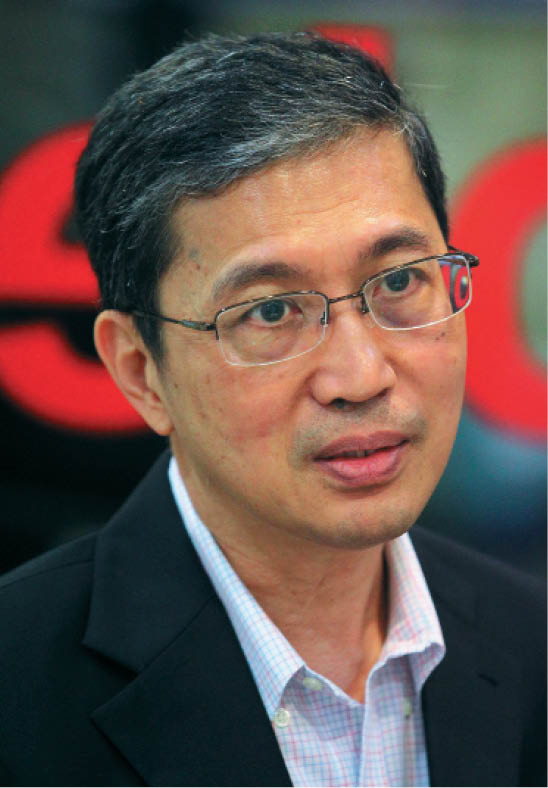 "Kundang Estates will have only 573 landed homes in nine precincts," says Chow. "So, we are designing it as a boutique development, offering a countryside-living lifestyle. The township will have four recreational parks occupying 14 acres. They will be interconnected and there will be facilities for people of all ages to encourage community interaction and a wholesome lifestyle."
The parks — Lakeside Gardens, Community Farm, Esplanade and Adventure Parks — will have facilities such as a zip line, open-air trampoline, flower lane and community vegetable and herb planting area.
Construction works at Kundang Estates began this year and the development is slated to be completed in five years' time.
The 810-acre Gamuda Gardens will be a mixed-use development, says Chow. Scheduled to be launched early next year, the township will be located 5km from Kundang Estates and will take 10 to 15 years to complete. The commercial component at Gamuda Gardens will also serve Kundang Estates.
"Gamuda Gardens will have a 50-acre central park with a lake that stretches from north to south, surrounded by the residential precincts," he explains. "Also, there will be a park in each precinct. We will build according to the topography and residents will be able to cycle along the lake — the track will be quite challenging. We will also have a 20-foot waterfall."
The development will have a waterfront commercial village offering services catered for the residents' daily needs, Chow says, adding that there will also be club facilities such as a gym, swimming pool and badminton courts.
At Gamuda Gardens, the developer has planned a 70-acre tract next to the North-South Expressway and Guthrie Corridor Expressway for a commercial development, including a shopping mall and office buildings, at a later phase.
Evolving with time
With 20 years of experience in township development, the challenge for Gamuda Land going forward is how to differentiate itself from other developers, says Chow. To do that, the company is focusing on enriching the quality of life of residents and consistently delivering sustainable value to its customers, he adds.
According to Chow, it is important to generate value for its residents using soft features. The developer has proved itself by bagging The Edge Malaysia-PEPS Value Creation Excellence Award for four consecutive years, from 2012 to 2015.
To create value, it is important for Gamuda Land to evolve with time, taking future growth into consideration and educating its customers on the facilities they should have, he says. In Kundang Estates and Gamuda Gardens, for example, there will be an online service similar to that of the traditional concierge service.
The company will develop a mobile application to link up the retailers at Gamuda Gardens so that the residents can access the services they need via mobile devices, which could then be delivered to their doorsteps. These could include food and laundry services.
Also, the developer will provide a shuttle bus service for residents of both townships, enabling them to travel to the nearby Kuang KTM Komuter station with ease. It will also set up a bicycle-sharing facility at both townships and the train station so that the residents can have easy access to public transport. The Kuang KTM Komuter station is 4km from Kundang Estates.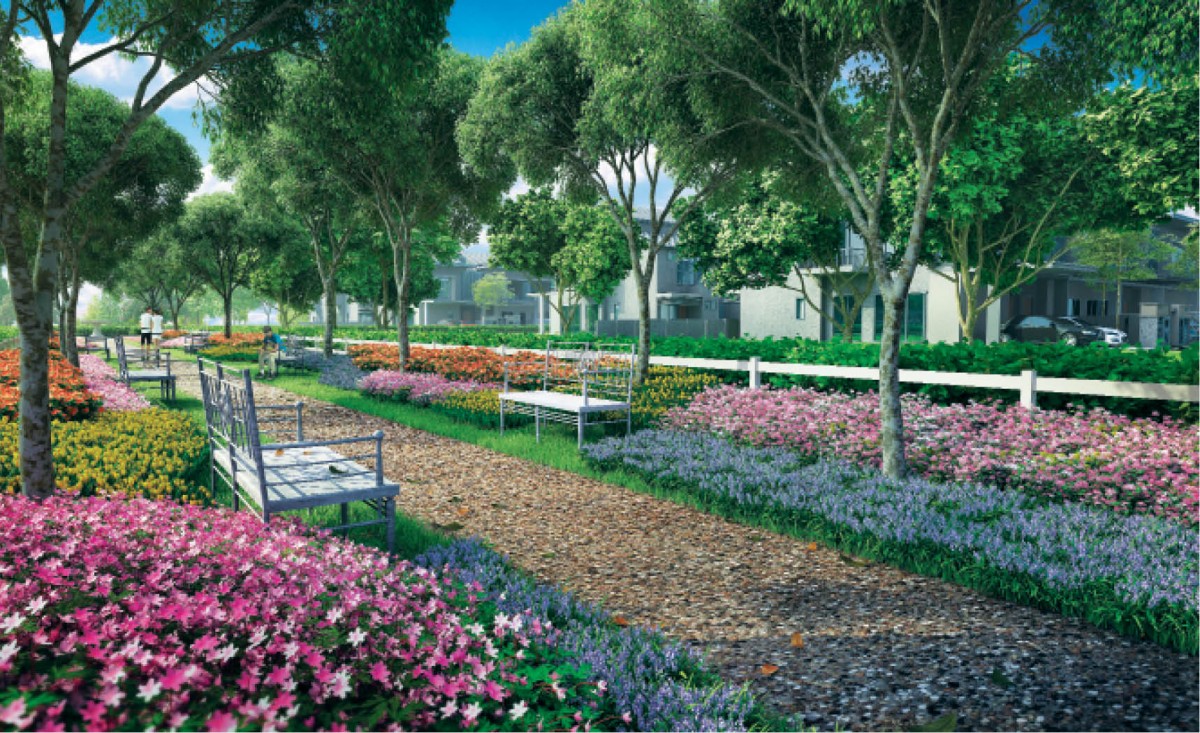 "We can't be just another housing developer," Chow explains. "It is more than just houses because it is about the quality of life and how we can enrich people's lives. Individual owners can't provide this kind of service. Only master developers can do it for the residents. If you deliver only what the market wants today, you will be outdated very soon. We have to push for forward thinking, such as what is the next step, what is it that the customers want tomorrow and this is how we can be different from the others."
He believes pricing will not be a concern as the deciding factors are the value creation of the product over time and the conveniences and facilities available.
"All these components will transform Kuang, like how we transformed Kota Kemuning and Bandar Botanic. We hope to replicate the success of our previous townships in Kundang Estates and Gamuda Gardens."
The target market for the projects will be residents in Petaling Jaya and Kuala Lumpur as well as upgraders in Kundang.
Three key elements
Gamuda Land focuses on three elements when developing a township, says Chow. They are the master plan, location and environment.
"Every aspect of a master plan, such as infrastructure, safety, security, public transport and road network, is important. How we design the residential precinct is also important, otherwise we may not be able to promote community living," he explains.
The mix and positioning of the facilities are crucial, he adds. They ensure that the development can evolve with the growing population and increased community activities.
The second element — location — includes accessibility and connectivity. Chow says it is vital for a township to be located near or be directly linked to major roads as it would allow residents to access the other areas easily. The developer also builds in locations with high growth potential and turns them into prime areas, he adds.
"When we just started Kota Kemuning some 20 years ago, many people asked us how we plan to attract people as the place was very far away," he says. "Back then, we could see the potential of Kota Kemuning because the Kesas Highway was under construction and we knew the interchange would be ready when we hand over the first house. People may not see the connectivity or the location, but we are able to transform the development by planning the infrastructure."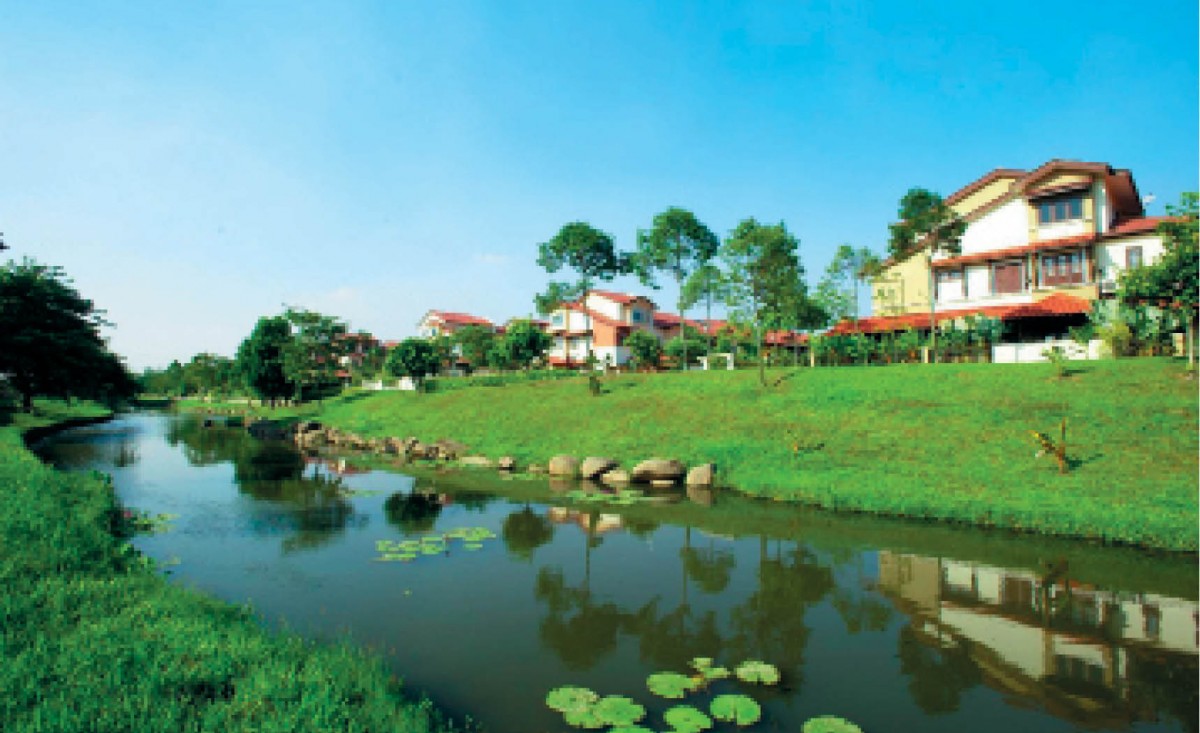 The final element is about creating a conducive environment and facilities to promote a healthy lifestyle and community interaction. Chow says this includes preserving the natural topography of the area and providing comprehensive community amenities to enhance the residents' quality of life.
"If we flatten the land, we would be able to get the maximum number of houses, but is that what we want? We would get the maximum profit at the beginning but we won't be able to get value appreciation over time. If we destroy the topography, we destroy the environment. We want to preserve the natural terrain and build according to it. Our 20 years of experience tells us that by preserving nature, you will create value over time because these spaces promotes community living and enriches the residents' lives."
This article first appeared in City & Country, a pullout of The Edge Malaysia Weekly, on Aug 8, 2016. Subscribe here for your personal copy.