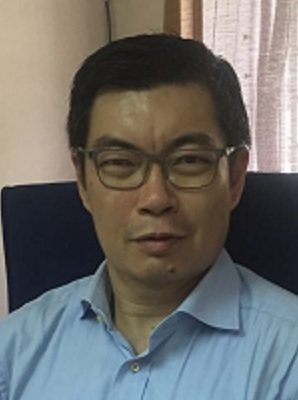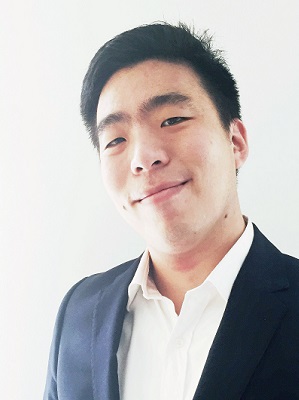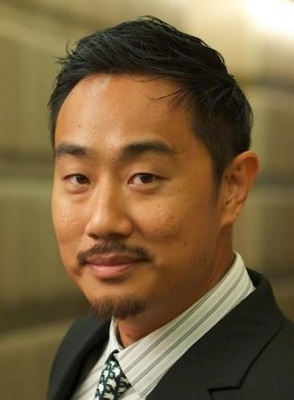 Retailers and consultants approached by TheEdgeProperty.com say the engagement with social media or mobile games of Pokémon Go's stature could be the shot in the arm that the listless retail sector desperately needs.
Retail Group Malaysia managing director Tan Hai Hsin says as the Pokémania phenomenon will only last for a short while — he reckons not more than two years — it will be wise for retailers and shopping centre managers to ride on the hype now to improve their foot traffic.
"Given the current weak retail market condition, they (retailers) should attract Pokémon trainers to enter their stores and shopping centres," he adds.
He notes that Pokémon characters are well known among younger folks and as augmented reality technology or reality games are still new to most Malaysians, they will be very excited to try out the game.
● Let's ride on the Pokémania wave and 'catch 'em all'!
"Even if the hype does not last more than two years, this could be another marketing tool for shopping centre managers and retailers in Malaysia. We expect new operators to offer similar technologies or games to capture sales from this trend," he adds.
Currently, high-density commercial areas — KLCC, One Utama shopping centre in Bandar Utama, the Bandar Setia Alam commercial area in Shah Alam, Tropicana City Mall in Seksyen 20, Mont'Kiara, Taman Tun Dr Ismail, Dataran Sunway in Kota Damansara, Damansara Uptown and Mutiara Damansara — have become hotspots for Pokémon hunting.
For retailers and property developers, they can collaborate with the game's developers, Niantic and Nintendo.co, to set up spots for PokéGyms, where monsters can train and battle, and PokéStops, where players can pick up items such as regular and special Pokéballs (which are used to catch Pokémon), medicine and monster eggs.
Malaysia Shopping Association vice president Y L Lum notes that interactive platforms have been widely used in the retail industry even before the explosion of smartphones.
"There were marketing campaigns engaged with online games, such as Formula One simulation, FIFA Playstation 3 and other cybergame competitions, that attracted players to physically go to the shopping malls to play the games," he says.
Apart from games, he adds that shopping mall operators have engaged customers through their mobile apps, by helping customers locate their cars in the carpark or register memberships to get updated news of the shopping malls.
"Pokémon Go will open up more possibilities for retailers to further interact with the customers. The Pokémania will happen in Malaysia but the question is how far we (retailers) dare to go," he opines.
F&B outlets will be the biggest benefactors
Although PokéStops and PokéGyms could draw the crowd to certain places, but whether the consumers will stay long and spend money in the retail shops is a different issue.
Raine & Horne International Zaki + Partners Sdn Bhd associate director James Tan said although collaborations with the game maker to create game stops could help to draw crowds to shopping malls or retail outlets, the impact might be limited as consumer sentiment remains dampened.
"The biggest benefactors will be F&B outlets as the players who visit shopping malls will spend on food and drinks. But to attract them to spend on other consumer goods might be challenging given current market conditions and the popularity of online shopping," he explains.
Tan Hai Hsin of Retail Group Malaysia concurs, saying that even if Pokémon Go successfully draws visitors to shopping malls and retail outlets, there will be limited consumer spending, especially for malls suffering from low occupancy rates and lack of retail outlets.
"The players will be focusing on the screens of their smartphones most of the time instead of the merchandise. They will just leave after capturing the Pokémon," he explains.
He notes that retailers who sell related merchandise, such as toy stores, gift stores, computer game stores, electrical and electronics stores as well as clothing stores that sell Pokémon-related clothes, are likely to enjoy higher sales.
"Shopping malls which ride on the hype by organising related events such as Pokémon fairs will be able to get players to stay longer and spend more," he adds.
Real estate technology and data solutions provider RE Solution's CEO Thor Joe Hock says customer stickiness is something that needs to be developed by retailers who are looking for opportunities to draw the crowd through social media or online games.
According to him, engaging the online community to brick and mortar shops is not something new, with local delivery service provider PostCo collaborating with retail outlets to divert online purchasers to collect their parcels at cafes, restaurants and retail outlets such as pharmacies.
"PostCo is doing very well in driving traffic to retail outlets. But the challenge is how to build the link to retain customers after collecting their parcels or chasing Pokémon. The person who can solve this will be the winner," he concludes.
Some businesses are already riding the Pokémon Go wave
1. In Japan, McDonald's partnered with Pokémon Go as the primary sponsor of the game, where 2,900 eateries will become PokéStops or PokéGyms to attract players.
2. Maxis Bhd has tied up with regional ride-hailing business Grab to launch four "PokéMobile" cars that will offer Pokémon Go players free rides. The telco anticipates a boost in its average revenue per unit (Arpu) from the game that will mitigate falling revenues from its SMS and voice call segments.
3. Mah Sing Group Bhd will be activating Lure Modules (items to attract wild Pokémon) every hour in the five PokéStops around the Southville City sales gallery during its Cerrado Residential Suites' launch on Aug 13 and 14, 2016, to draw the crowd to its sales gallery.
4. According to a report in The Telegraph, a little girl in the US has set up a small stall named PokéStop Shop, selling crisps and lemonade to players who hunt for items or Pokémon at the PokéStop near her house.
5. In Taiwan, some taxi drivers have offered full-day service to players by chauffeuring them to places where rare Pokémon appear, or PokéStops and PokéGyms, helping the players to achieve their target by catching their desired Pokémon.
Not sure how much you will have to pay a month for your home? Check out our mortgage calculator here.