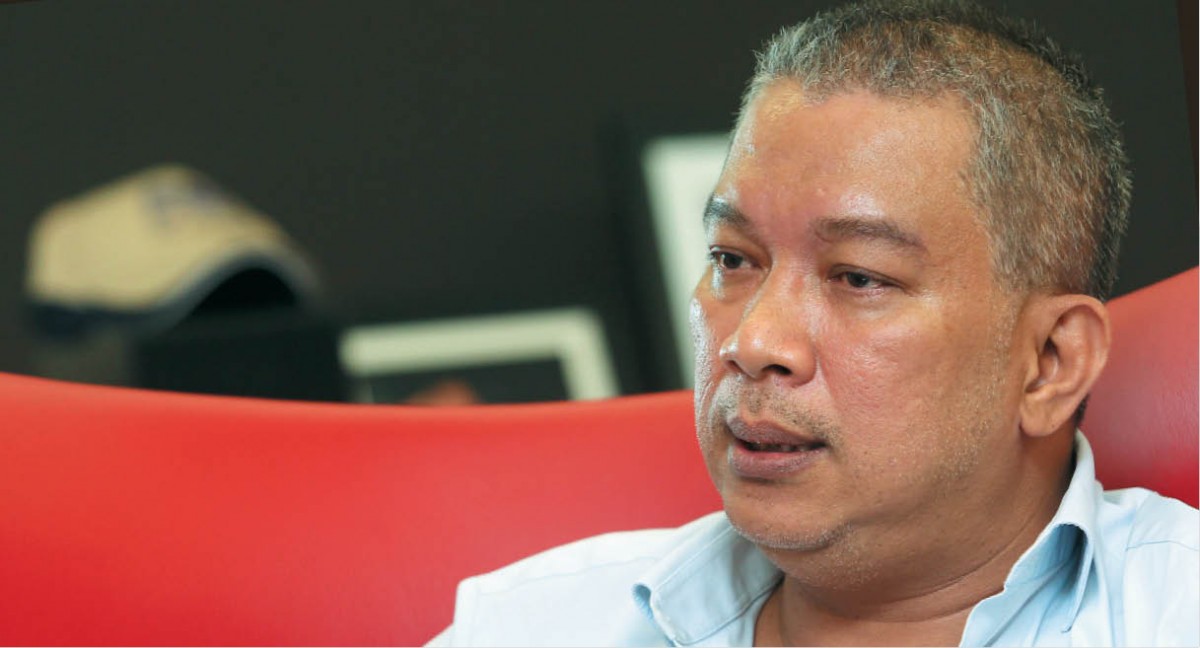 Gabungan AQRS Bhd, a mid-size construction and property development company, is getting a RM500 million subcontract for the CA3 portion of the Sungai Besi-Ulu Kelang Expressway (SUKE).
According to a source close to both Syarikat Muhibbah Perniagaan dan Pembinaan Sdn Bhd (SMPP) and AQRS, SMPP will subcontract 50% of the jobs under the RM1.053 billion CA3 contract it won from Projek Lintasan Kota Holdings Sdn Bhd (Prolintas) to AQRS.
"AQRS will make the announcement sometime this week. SMPP has a close relationship with AQRS' CEO Datuk Azizan Jaafar. That is why they want to partner," says the source.
Azizan is the second largest shareholder of AQRS with a 12.97% stake. The largest shareholder is Lim Ann Kok with 13.3% equity interest.
To recap, two weeks ago, Prolintas awarded RM4.64 billion worth of contracts for the construction of the 31.8km highway that will connect Sri Petaling in the south to Ulu Kelang in the northeast of Kuala Lumpur, through densely populated areas including Cheras and Ampang.
Among the contract winners, SMPP got the largest portion worth more than RM1 billion. According to the source, the contract is for the construction of about 5km of mostly double elevated structures between Bandar Tun Razak and Taman Len Seng in Cheras.
Construction is slated to start later this month and will take 30 months to be completed, says the source. However, as a subcontractor, the margin is usually small, at around 6%, he says.
AQRS was the subcontractor to SMPP for the Sungai Buloh-Kajang Mass Rapid Transit project package V1 worth RM1.09 billion. AQRS' share of the contract was RM303 million for the construction of viaducts between Sungai Buloh and Kota Damansara.
According to information available from the Companies Commission of Malaysia, SMPP is 80% owned by Ku Haris Ku Mahmud, who is also the company's managing director, while the rest is owned by Rohaniza Mohamad.
Since he was appointed an executive director of AQRS in 2012 and CEO in April 2016, Azizan has reshaped the group into a construction and property development company with strong ties to state governments.
The group is partnering Tanah Makmur Bhd (TMB), a Pahang government company, for the development of the Kota Sultan Ahmad Shah (KotaSAS) project in Bandar Baru Kuantan. AQRS is negotiating a contract to build Pahang's new administrative centre in KotaSAS with TMB.
According to Loong Chee Wei, an analyst with Affin Hwang Capital who covers AQRS, the project to build Pahang's new administrative centre is worth between RM300 million and RM320 million. The entire KotaSAS project will have a gross development value of close to RM4 billion.
"Given the solid prospects for AQRS to participate in the future development of KotaSAS, we assume it will secure about RM800 million worth of new contracts in 2017, at a conservative profit before tax margin of 6%," Loong says in an Aug 4 research report.
Affin Hwang Capital has a "buy" call on AQRS with a RM1.38 target price. As at last Thursday, AQRS was trading at RM1.14 per share. This means there is a 21% upside potential for AQRS' share price to reach Affin Hwang Capital's target price.
Besides the KotaSAS project with TMB, AQRS is also developing the One Jesselton Waterfront, a mixed-use development in Kota Kinabalu, Sabah, in a partnership with Suria Capital Holdings Bhd, a state government company. The seafront project will have a net sales value of RM1.8 billion.
Azizan has told The Edge in a past interview that the One Jesselton Waterfront project will have a gross floor area of 1.7 million sq ft, based on a floor ratio of 5.7 times. It will be integrated with the ferry terminal in Kota Kinabalu.
In March last year, AQRS announced that it had entered into a joint-venture agreement (JVA) with Suria Capital to build the mixed-use development on a seven-acre parcel in the Kota Kinabalu Port area.
As per the JVA, AQRS will have an 82% stake in the JV, with Suria Capital holding the rest. AQRS will guarantee a minimum return of up to RM198 million, to be settled with RM166.4 million in kind and RM31.6 million in cash to Suria Capital.
According to the source, AQRS is also looking at partnering a South Korean duty free company to develop the mall at One Jesselton Waterfront. He declined to name the South Korean company, only saying that it will have a project with another locally-listed company.
Coincidentally, on Aug 10, Ho Wah Genting Bhd (HWG) announced that it had entered into a memorandum of understanding (MoU) with SM Dutyfree Co Ltd (SMDF), an operater of duty free shops based in South Korea.
HWG, through its subsidiary HWG Duty Free Sdn Bhd, plans to open up duty free outlets in Malaysia. The MoU is to outline the interests of both parties in operating duty free outlets in Malaysia, with SMDF providing the business know-how, products and information technology system to HWG.
Nevertheless, as in the case of HWG, if AQRS is looking to make the mall a duty free destination, it will have to obtain approvals from the Ministry of Finance. Atlan Holdings Bhd is touted to be the country's biggest operator of duty free outlets with 34 stores.
"South Koreans love Kota Kinabalu and Sabah in general. There will be more direct flights from Seoul to Kota Kinabalu in the future, which will encourage more tourist arrivals from South Korea to the state," says the source.
This article first appeared in The Edge Malaysia on Aug 15, 2016. Subscribe here for your personal copy.