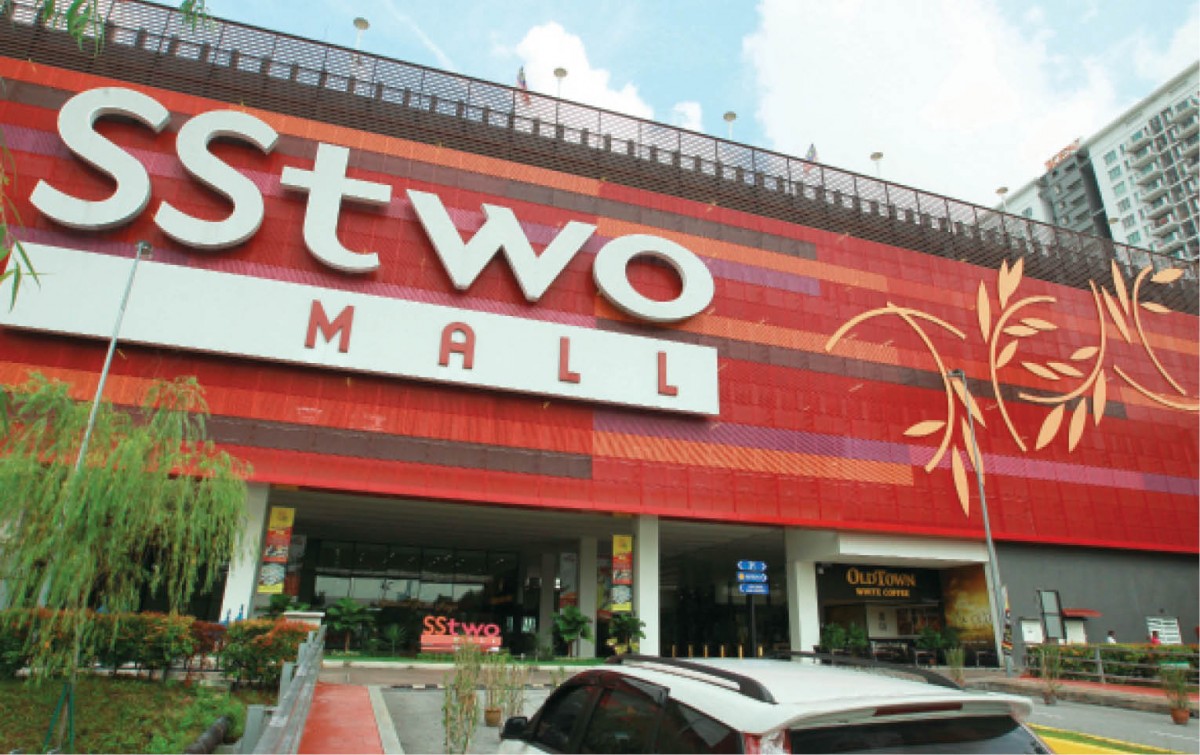 ASIAN Retail Mall Fund II (ARMF), which owns the SStwo Mall in Petaling Jaya, is believed to be seeking a buyer for the retail asset as an earlier plan to redevelop the site has been shelved.
The Edge understands that the vendor is hoping to seal a deal for around RM200 million. The owner may also be willing to do an asset/land swap with an interested party.
The neighbourhood shopping centre, operated by SStwo Mall Sdn Bhd, was shut down in March last year after operating for less than 4½ years. It was built at a cost of RM180 million.
Together with two other malls that the fund is looking to divest — Island Plaza in Penang for an estimated RM120 million and Seremban Prima (previously known as Seremban Parade) in Negeri Sembilan for RM150 million — its retail assets could fetch up to RM470 million.
Tenants of SStwo Mall were given notice to vacate the premises in late 2014, and the shopping centre was closed on March 31 last year. The tenants were told that a partial demolition of the retail structure had been planned and that the mall's size would be reduced considerably. A serviced apartment block was to be built on top of the resized mall.
Located on a 7.8-acre site, SStwo Mall has a gross floor area of 700,000 sq ft and a net lettable area of 460,000 sq ft.
To facilitate the makeover and expansion, the fund had held talks with several property developers to set up a joint venture.
It is learnt that a developer with a mall in Selayang was willing to swap it for the SStwo Mall. However, this deal did not materialise.
A source says the redevelopment plans were aborted following a recent freeze on approvals for serviced apartments, small offices/home offices and small offices/virtual offices in Selangor.
The Selangor Housing and Property Board (Lembaga Perumahan dan Hartanah Selangor or LPHS) announced that it was imposing a freeze on approvals beginning Jan 1 this year for six months or until such time the guidelines on serviced apartments/SOHO/SOVO are finalised. The Edge understands that the freeze was lifted on June 28 but the guidelines are not yet available.
"Since the new or revised guidelines are still unavailable, uncertainties around the project continue to linger. Developers or land owners may not want to waste time and money coming out with development plans without knowing the new guidelines," the source points out.
One possible ruling that may be a deterrent is the requirement to allocate a percentage of units for Rumah SelangorKu. It is unclear if the ruling will cover the construction of residential components above a commercial plot, and what percentage may be imposed.
Based on the latest financials submitted to the Companies Commission of Malaysia, SStwo Mall Sdn Bhd recorded revenue of RM6.24 million and net loss of RM30.97 million in the financial year ended Dec 31, 2014. Its accumulated losses totalled RM161.19 million while current liabilities amounted to RM161.89 million.
SStwo Mall Sdn Bhd is wholly owned by AsiaMalls Sdn Bhd. Asiamalls handles ARMF, which is a real estate fund managed by PGIM Real Estate (formerly known as Pramerica Real Estate Investors). PGIM Real Estate is the real estate investment arm of PGIM Inc, the global investment management business of Prudential Financial Inc in the US.
Meanwhile, neighbourhood mall Island Plaza in Jalan Tanjong Tokong, Penang, is also said to be for sale. ARMF purchased the retail portion and unsold offices in 2007 for RM120 million and later pumped in RM40 million to refurbish the mall.
The Island Plaza acquisition had been part of Pramerica's plan to invest RM1.1 billion in four shopping centres. The other three were greenfield projects — SStwo Mall, Ampang Mall and 1st Avenue in George Town, Penang. Although 1st Avenue was developed together with the Belleview Group and Lion Group, Pramerica now wholly owns the mall.
Pramerica owns another shopping centre called Setapak Central, previously known as the KL Festival City.
Because ARMF is an open-ended fund, there may not be any urgency to sell the mall.
This article first appeared in The Edge Malaysia on Aug 15, 2016. Subscribe here for your personal copy.