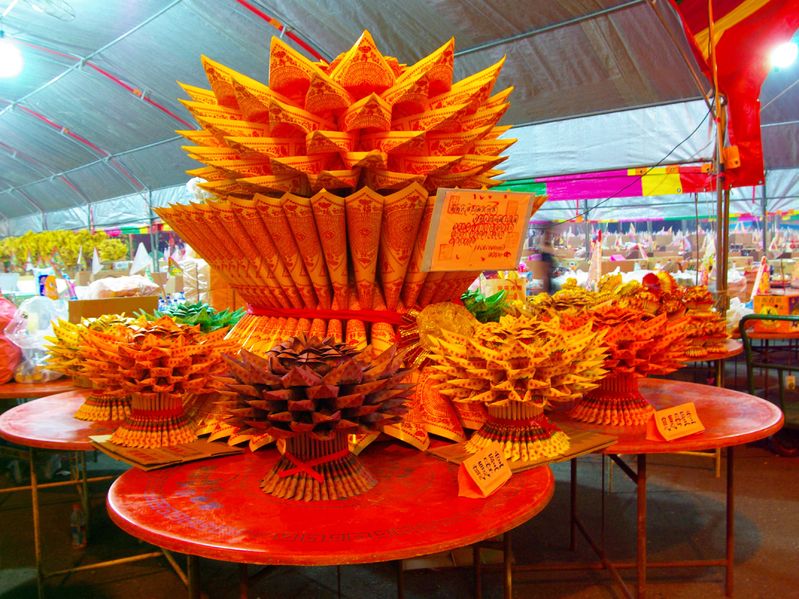 THIS is the Hungry Ghost Month (from Aug 3) and many among the Chinese community believe that this is when ghosts freely wander the earth, so there are certain things which are taboo and should not be carried out now.
Here are the top-five most popular Hungry Ghost month taboos.
1 Do not move into your new home, yet
Buying a new house is considered one of the biggest events in a person's life. Moving house is also another important occasion. However, moving into a new home during the Hungry Ghost Month is also sending a message that says "please stay with me".
2 Do not do any renovations
If you are buying a house that has been empty for a while, do not renovate it during this month because you may disturb some "temporary residents or visitors" in the house, visiting from another world.
3 Do not lean against a dark, cool wall
Ghosts have been described as beings that hate warmth and light especially, sunlight. With that in mind, you could probably figure out which parts of the home could be their favourite spots.
4 Do not leave your laundry hanging outdoors after sunset
The belief is that ghosts would try them on and bring bad luck to those who wear the clothes later.
Hmm, this could be what inspired the movie title The Devil Wears Prada.
5. Do not open an umbrella in the house
Do not leave your expensive umbrella open at night, especially if it is red or black in colour. It seems ghosts like to seek shelter under umbrellas.
Feng Shui master's views
Feng Shui master Dato Joey Yap tells TheEdgeProperty.com that the taboos that some people believe in during the Hungry Ghost Month has nothing to do with Feng Shui.
"If you ask me, are there any taboos to watch during the Hungry Ghost Month, there is none. The Hungry Ghost Festival is an old cultural festival and the beliefs and practises related to it have nothing to do with Feng Shui. It is totally okay if you want to buy property, or even get married during this month," Yap says.
He stresses that "culture doesn't affect Feng Shui", so there are no taboos that property buyers should watch out for.
"However, sometimes the energy of a property may be incompatible with the date and time of the buyers. But that has nothing to do with any such [ghostly] taboos," Yap says.
Like this story? Read more stories like this in TheEdgeProperty.com pullout that comes out every Friday. Get your digital copies here.