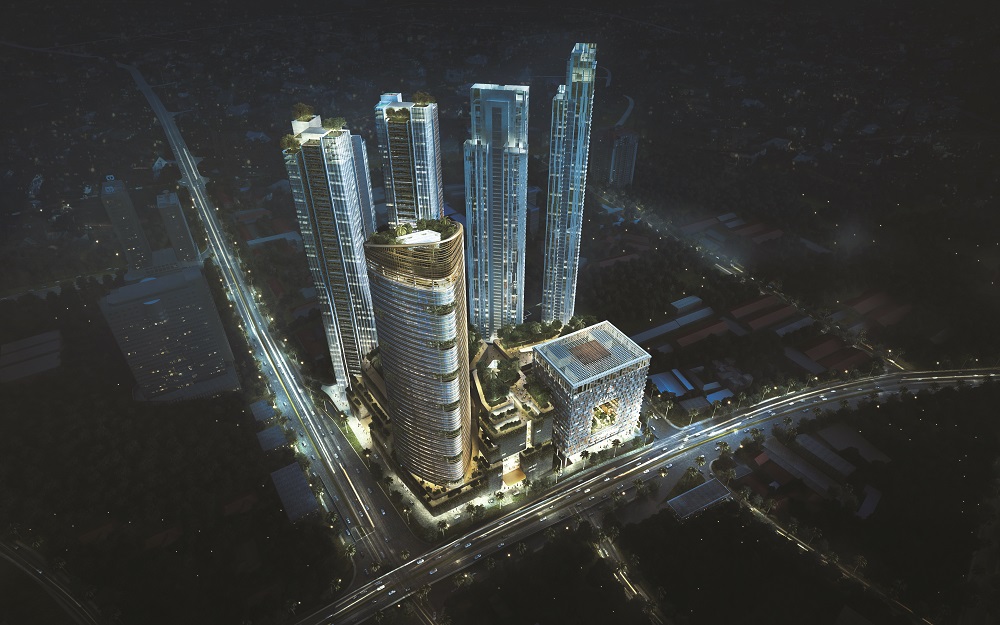 AFTER Datuk Zamani Kasim settles down for our meeting in the lobby of Hilton Kuala Lumpur, he says he will show us later pictures of his 8-bedroom resort home in Yan, Kedah, which took 15 years to build and was completed five years ago.
"It was my own project. I had a low budget and the materials were locally sourced. It is a nice place that's surrounded by padi fields. It fronts the sea and has Gunung Jerai as its backdrop," he remarks.
Behind the soft-spoken man is a property veteran who had worked for numerous companies, including Arab-Malaysian Development Bhd (now Amcorp Properties Bhd) in the 1980s, Albukhary Group of Companies in Alor Setar and UEM Land Sdn Bhd, as well as on projects such as Sebana Cove Resort and Puteri Harbour in Johor.
In 2012, Zamani, who is based in Johor, became the CEO of Astaka Padu Sdn Bhd, which was incorporated in 2005 and is a subsidiary of the Singapore-listed Astaka Holdings Ltd.
He was in town recently to talk to City & Country about Astaka Padu's RM6 billion development in Johor Bahru called One Bukit Senyum (OBS).
An integrated township
The 11.8-acre OBS is being developed in two phases. Phase 1, which was launched in December 2013, comprises luxury serviced apartments named The Astaka. Sitting on 2.42 acres, the project offers 438 spacious units — the built-ups range from 2,207 to 5,554 sq ft — in two towers that are 65 and 70 storeys high. Priced from RM1,400 to RM1,600 psf and with a monthly maintenance fee of 45 sen psf, the units are 71% sold.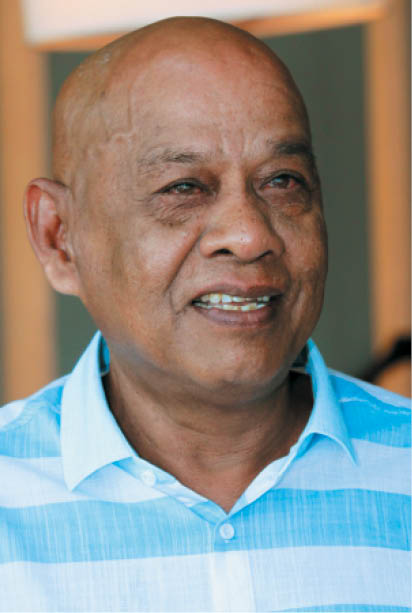 Phase 2 is divided into 2A and 2B. The Johor Bahru City Council (MBJB) office building is coming up on 2.42 acres in Phase 2A and is slated for completion in 4Q2019.
Phase 2B consists of an 8.05-acre integrated development with a gross development value of RM4.6 million. It offers a 70-storey block of serviced apartments and serviced residences; a 62-storey, five-star hotel and branded residences; a 46-storey signature Grade A office tower; and a 10-storey mall. The targeted completion date is 4Q2021.
The master plan for Phase 2B will be unveiled on Aug 28 in conjunction with the ground-breaking ceremony for the RM300 million, 15-storey MBJB building.
"Phase 2B of OBS is a holistic and fully integrated development for people to live, work and play," enthuses Zamani.
He says negotiations with strategic partners for Phase 2B are in progress and he hopes to finalise them by year end. The prices for the project are not available yet, he adds.
Levels 1 to 29 of the 70-storey tower will house 254 serviced apartments while the other levels will feature 723 serviced residences.
According to Zamani, the serviced apartments will be bigger at 1,000 sq ft while the serviced residences will have an average size of 600 sq ft. He says he is looking at five-star operators for these units.
As for the hotel and branded residences, there will be 450 rooms from Levels 1 to 29 of the 62-storey tower while 289 branded residences will take up the remaining levels. Zamani says the operator for this component will be revealed in the next six months.
Zamani believes Singaporeans will be the biggest market for the residential components of OBS. While some may go for landed properties, there are many who prefer big high-rises, he adds.
"Those going for the bigger units will essentially get a RM3 million product that is [equivalent] to a S$3 million to S$4 million property in Singapore," he says.
The 46-storey Grade A office building comes with a total net lettable area of 800,000 sq ft and is to be sold in two sections. Levels 6 to 30 are designed to be sold en bloc and have a net lettable area of 500,000 sq ft while Levels 31 to 46 — comprising units with an average size of 2,000 sq ft — will be for sale in strata. The office lobby will be on Level 1.
The serviced apartments and residences tower, the hotel and branded residences tower as well as the office building intersect at Levels 2 to 5 of the mall.
Zamani says the mall — with a gross floor area of 1.5 million sq ft and to be called Regalium — will feature high-end retail outlets. "It should be an upmarket mall as there is none in JB yet. Even though we have Johor Premium Outlets, which is frequented by Singaporeans, Johoreans go to Kuala Lumpur or Singapore for [high-end retail]," he points out.
He believes the OBS concept is a holistic one, which will put the township at the forefront of JB's transformation plan to be the second largest city in the country after KL.
Daring to be different
According to Zamani, the township was named after the residence of the first chief minister of Johor, Datuk Jaafar Muhammad, who had named his home Senyum. Now turned into Muzium Tokoh Johor, the residence is perched on top of a hill now known as Bukit Senyum.
The 11.85-acre freehold tract where OBS is located was acquired through a privatisation exercise undertaken by Astaka Padu in 2005. The site had accommodated a hockey stadium and the Johor Bahru Indoor Stadium. In the exercise, the company had to build a new stadium on another piece of state-owned land. It took vacant possession of the site in 2009 after the new stadium was completed.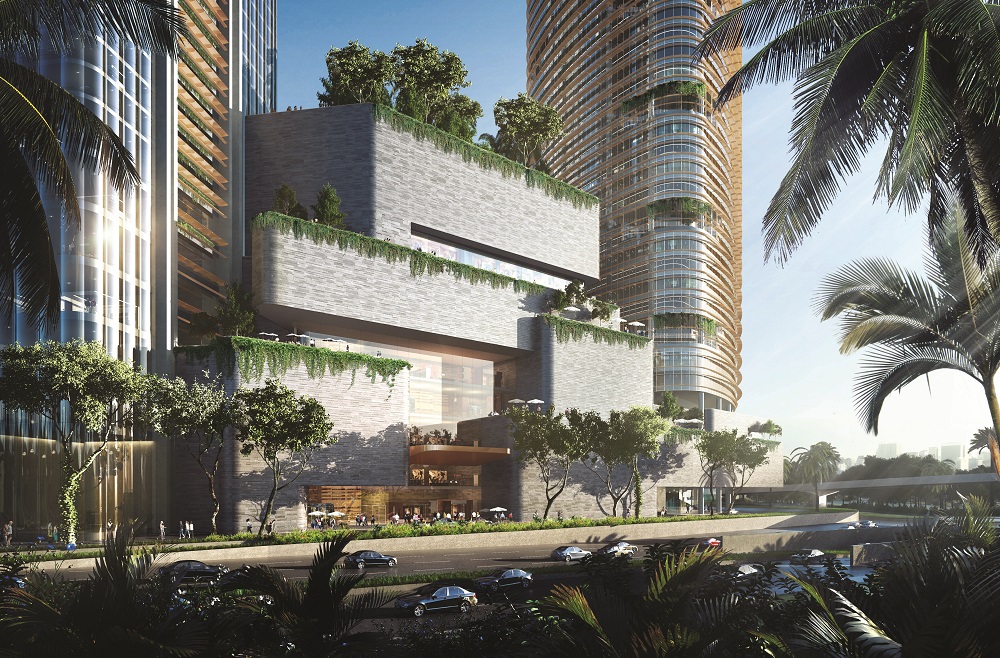 "When the land was acquired, nothing much was happening in the area, so it wasn't the right time to proceed with the development proposal for OBS," Zamani recalls.
"But the whole property development and economic scenario changed after Iskandar Malaysia, then known as the Iskandar Development Region, was launched in 2006. Iskandar was modelled after the Hong Kong-Shenzhen [western corridor] that was working very well. But it was only in 2008 that the ambitious plan for Iskandar started seeing results with incoming investments. By 2012, any Iskandar development that was launched in Singapore was 70% to 90% sold during the launch itself."
Plans for a township had existed since 2006 but Zamani only saw the initial proposals in 2012.
"When I saw the proposals, I thought the location was fantastic and believed that it could be a goldmine. That was also when I met Daing Malek, now the controlling shareholder of Astaka Holdings. He gave me the opportunity to develop the concept," he says.
Datuk Daing A Malek Daing A Rahaman, a member of the Council of the Royal Court of Advisers to the Sultan of Johor, is said to be a close associate of the Johor royalty.
The luxury serviced apartments in OBS were initially going to be small but market studies revealed that units with built-ups of 600 sq ft, 800 sq ft and 1,200 sq ft were in demand. However, Daing Malek disagreed, saying he wanted to build something different from other projects.
Zamani says at first he thought Daing Malek's ambitious concept would not work in Johor. "Being the businessman he is, Daing Malek did not agree with offering the same thing as everyone else and competing with them. Instead, he planned to build big units and the tallest residential tower in the country. I then decided to go along [with his idea] without wasting any more time. I'm already 62, so this is probably my last development stint," he chuckles.
And that was how The Astaka in Phase 1 of OBS was conceived.
"The Astaka is set to be the tallest residential tower in Southeast Asia and comes with a four-tier security system, private lift lobbies and 3.6m-high ceilings," says Zamani, adding that its buyers are owner-occupiers and investors, of whom 45% are Singaporeans; 20%, Malaysians from Johor and KL; 20%, Indonesians; and the rest from Japan, Taiwan, China, Nepal and Bangladesh.
The Astaka is slated for completion in 4Q2017 and the developer hopes to hand over the units by 2Q2018. According to Zamani, construction of The Astaka has reached Level 36 and should reach Level 60 by year end and Level 70 by next February.
Strategic location
To fulfil the ambitious plan for OBS would be no mean feat, especially in the current uncertain economy and property market, but Zamani believes it can be done, thanks to its strategic location in Iskandar Malaysia and captive Singapore market, coupled with a well-thought-out plan backed by market research and strategies, and the ability to follow it through.
"The property market goes up and down. Even though there are challenges, we need to look at the opportunities that can be found now. Moving forward, we will focus on the corporate and financing aspect and the marketing operations. We are determined to get things done," he says.
Zamani's confidence is also based on his experienced development team and consultants, including local architecture firm GDP Architects, which designed The Astaka, and US-based Skidmore, Owings and Merrill, which designed the master plan for Phase 2.
Located in the heart of JB's central business district and in Zone A of Iskandar Malaysia, OBS is 700m away from Johor's customs, immigration and quarantine complex, 30 minutes from the Senai International Airport and 40 minutes from Singapore's Changi Airport.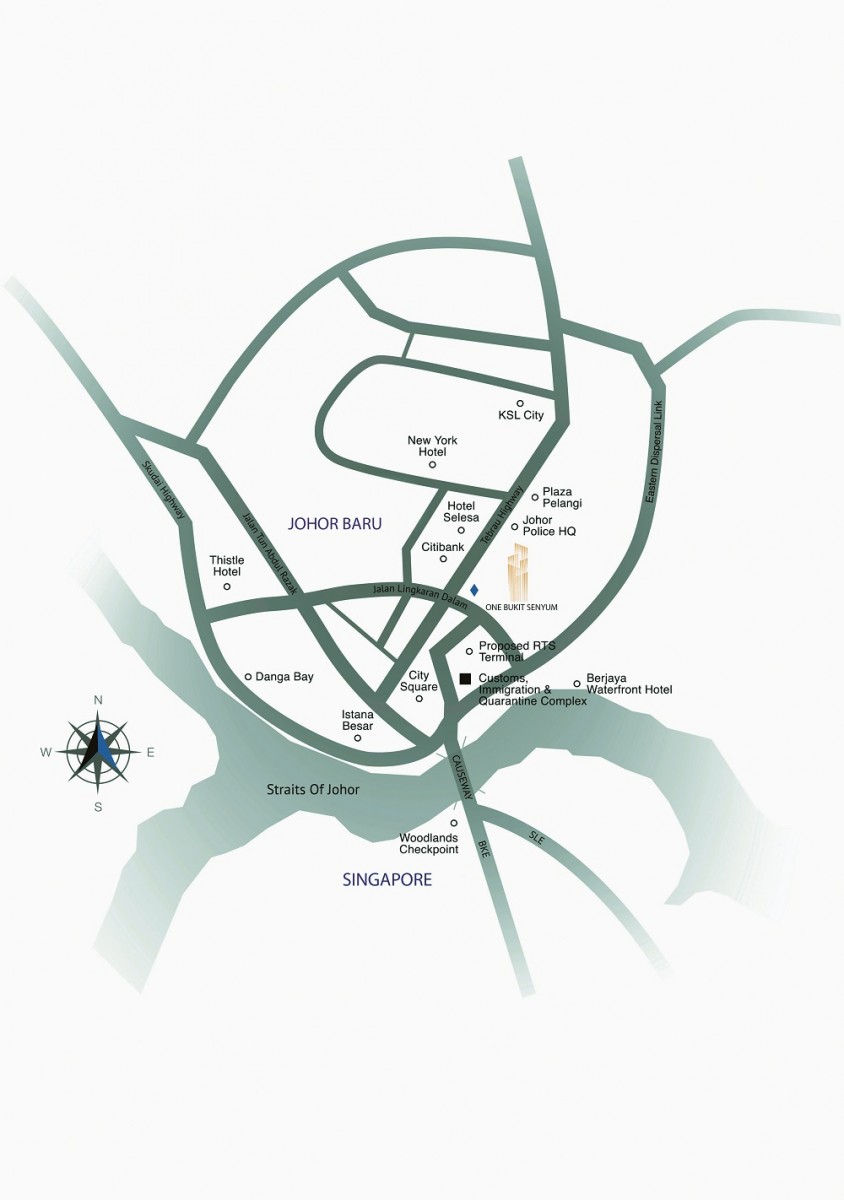 "One Bukit Senyum is strategically located," says KGV International Property Consultants (Johor) Sdn Bhd executive director Samuel Tan.
"Also, the recent announcement that MBJB will be relocating to OBS is a sign that the area will become more attractive."
Tan also notes that JB, like any other part of Malaysia, is going through an adjustment period after five years of high growth and fast capital appreciation. "If the current global and national economic condition remains uncertain, the property market will remain the same."
Pointing out that there is an acute glut only in the high-rise residential sector, Knight Frank Malaysia Johor branch executive director Ricky Lee says the market will start moving again in the medium term after 60% to 70% of the stock from the ongoing and newly completed projects have been taken up.
"The upcoming high-speed rail and [RTS] development will attract more Singaporeans to JB, whether for leisure, entertainment or investment. Singaporeans are expected to flock to JB again in the long term. Therefore, the outlook for the city is good, provided there is strict control and staggered development in the five flagship zones," he adds.
According to Zamani, Astaka Padu is in the process of acquiring a 363-acre township project in Pengerang, Johor. "We are taking over the development from a related company, which had begun construction work a month ago," he says, adding that the township will be developed over 10 years and will comprise mostly landed properties.
As the interview draws to a close, Zamani shows on his phone his countryside resort home that is as picturesque as he said it was.
This article first appeared in City & Country, a pullout of The Edge Malaysia Weekly, on Aug 22, 2016. Subscribe here for your personal copy.