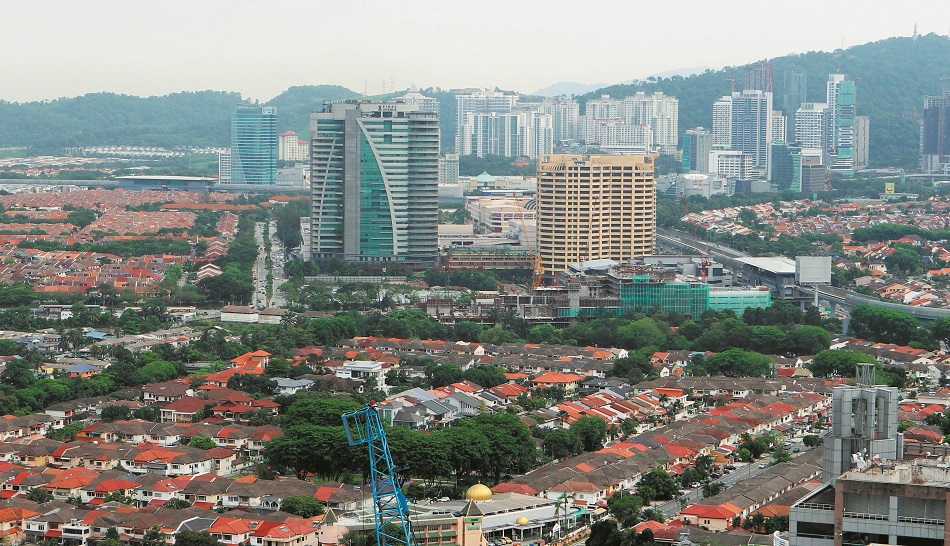 THE bustling Bandar Utama's story began in the late 1980s when property developer See Hoy Chan Holdings Group began the development of the township on the 1,000-acre former oil palm estate land in Petaling Jaya.
Bandar Utama neighbours older and more mature developments such as Damansara Utama and Taman Tun Dr Ismail and the newer townships of Mutiara Damansara and Kota Damansara. It has excellent connectivity via major routes such as the SPRINT Highway, Damansara-Puchong Highway, New Klang Valley Expressway and Penchala Link.
The township is anchored by the world's fourth largest mall, 1 Utama Shopping Centre (according to CNN Travel and Forbes), which spans five million sq ft of gross floor area spread over six retail levels and offering over 700 retail shops.
Already one of PJ's best addresses, property prices here are expected to be buoyed further by new public transport infrastructure, namely the Mass Rapid Transit (MRT) Sungai Buloh-Kajang Line with a station at 1 Utama and in the future, the proposed light rail transit (LRT3) Bandar Utama-Klang Line due by 2020 which will start at 1 Utama.
Educational institutions abound with SK Bandar Utama Damansara 1, 2 and 4, SMK Bandar Utama Damansara 1, 2, 3 and 4, British International School and First City University College.
Stable prices in Bandar Utama
Bandar Utama mainly offers terraced houses with large built-ups. The housing areas are generally divided into two parts by the bridge/ flyover on the Sprint Highway. Sections BU1 to BU10 are located on one side while Sections BU11 and BU12 are on the other.
According to data collated by TheEdgeProperty.com, the average transacted price psf of Bandar Utama's terraced houses peaked in 2Q2015 at an average price of RM730 psf. This represents a 3.25% increase y-o-y from RM707 psf in 2Q2014.
Since its peak, prices have contracted slightly and have generally stabilised, hovering just below RM700 psf early this year (1Q2016). The average transacted price was RM698 psf in 1Q2016, up 4% from RM671 psf a year ago. Meanwhile, transaction volume for terraced homes in Bandar Utama has declined since 2Q2012 when there were 32 units sold to just 10 units in 1Q2016.
Those who want one of Bandar Utama's terraced houses would need to prepare at least RM1.2 million as the lowest average transacted price recorded in 2015 was at BU7 at RM1.215 million.
Highest transacted price
BU6 recorded the highest transacted price in 2015 at RM1.5 million. Most of the terraced houses in BU6 comprise 2.5-storey terraced homes and they have the highest built-up size among the terraced houses in Bandar Utama at an average 2,616 sq ft. The BU6 housing area is one of the newer housing estates in the township and was completed sometime in the mid-2000s alongside BU7 and BU10. In comparison, the BU1 to BU4 housing areas were among the early phases (1991).
The next highest transacted price in 2015 were seen in BU3 and BU1 at an average transacted price of RM1.47 million and RM1.46 million, respectively. BU3 and BU1 are close to schools and to 1 Utama Shopping Centre. The average built-up of terraced houses in BU1 is 1,729 sq ft while BU3 houses have an average built-up of 1,810 sq ft.
In terms of average transacted price on a psf basis, terraced houses in BU6 also recorded the highest price psf at RM801 psf. This was followed by terraced houses in BU4 and BU7 transacting at an average price psf of RM739 and RM721, respectively. Typically, a terraced house in BU4 has an average built-up of 1,866 sq ft while terraced houses in BU7 have average built-ups of 1,938 sq ft.
Asking prices as of August 2016
According to listings as of August 2016 on TheEdgeProperty.com, the BU6 housing area dominates the asking prices of terraced homes in Bandar Utama at an average price of RM1.95 million. This is followed by terraced homes in BU3 with asking prices of RM1.84 million and BU2 with asking prices of RM1.63 million.
Meanwhile, based on the average asking price psf, BU11 tops the chart with an average asking price of RM802 psf followed by RM753 psf and RM686 psf in BU4 and BU6, respectively. Rental of terraced houses in Bandar Utama falls in the range of RM2,240 to RM2,867, which translates to RM1.21-RM1.57 psf. Rental yields range from 1.68% to 2.46%.
Want to know the price trends of a development? Click here.
This story first appeared in TheEdgeProperty.com pullout on Aug 26, 2016, which comes with The Edge Financial Daily every Friday. Download TheEdgeProperty.com pullout here for free.